Associate Producer, Futuro Unidad Hinojosa Investigates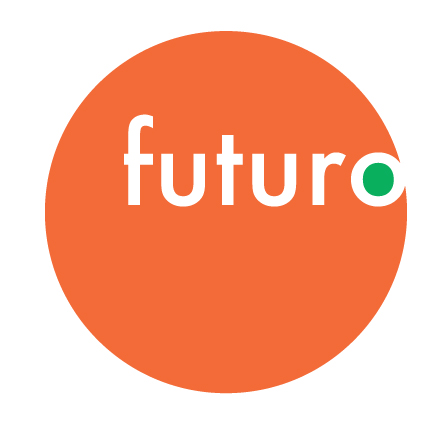 Futuro Media is seeking a highly detailed Associate Producer to join our new Investigative Unit.
We are looking for an Associate producer to support Futuro Unidad Hinojosa, a unit of Futuro Media. The Associate producer will support our newly formed investigative unit, Futuro Investigates, and assist in the production of highly impactful multimedia journalism that will hold the powerful to account for the communities we serve. Futuro Media's mission is to report on the issues facing diverse communities whose concerns go unreported or that are frequently misreported. 
Futuro Media has a ten-year history of producing award-winning journalistic productions that bring to light topics of great importance to our civic space by centering the human experience. Our multimedia digital newsroom produces award-winning radio and podcast series including Latino USA, In the Thick and Latino Rebels, as well as long-form narrative series with Futuro Studios. We regularly publish online digital reports focused on issues facing diverse communities across the United States and Latin America, as well as video documentaries that delve into the intersection of policy, data and community needs, including the acclaimed series America by the Numbers for PBS and Humanizing America for NBC. 
Futuro Investigates takes on a unique approach to investigative reporting including challenging and interrogating data, centering the human experience, and holding the powerful to account by centering the people and communities impacted by policy and the powerful. 
This Associate producer position will report to the department's Senior Editor and support our multimedia reporting efforts. You will get the chance to hone your reporting and audio production skills by working closely on editorial decision-making with producers, reporters, and our senior correspondent on both long-form narrative stories, shorter interview segments, digital and social media reporting projects. 
DUTIES AND RESPONSIBILITIES
Ability to work remotely, but be available to travel as needed.

Work collaboratively with the team to produce narrative investigative audio and digital reports.

Undertake initial research on reporting projects and help producing teams throughout reporting with research tasks, including finding statistics, documents, audio, and interview subjects.

Identify possible interview subjects and conduct preliminary interviews for reporting projects.

Preparing research materials and briefs for producers and correspondents.

Attend and contribute to editorial meetings.

Create and maintain research files for multiple reporting projects.

Able to conduct audio recordings for in-person and remote interviews.

Assist in maintaining production schedules and arranging travel for reporting trips. 

Help with the fact-checking process for scripts.

Review, transcribe, and organize audio in Trint (or other similar transcription services) and ProTools edit sessions in preparation for scriptwriting and for creating edited audio timelines for final reporting projects.

Some experience with editing and mixing audio in ProTools or equivalent editing systems. We are a ProTools shop but can provide training to someone who is highly proficient with audio editing on other platforms.

Participate in listening and pitch sessions and team meetings. 

Drafting web and social media copy for reporting projects.
Qualifications:
Experience in journalism and/or a keen understanding of journalistic practices is preferred, but we will consider candidates who have strong data or research skills in other fields, including those who may have worked with community organizations or legal services.

We have a preference for someone who has some experience in narrative long-form audio or documentary reporting projects, but we will consider other candidates who may have developed their audio skills outside of a formal setting.

Demonstrable experience in conducting primary research and original interviews for reporting projects.

A high-level competency in radio or podcast production, with a working knowledge of Protools.

Excellent team player who can work with people of diverse backgrounds.

Candidates with working knowledge with research tools such as Nexis Lexis, Pacer and other data research systems will be highly regarded.

Have an ear for good tape and excellent attention to detail.

Highly tuned critical thinking skills and an eye for seeing and hearing unique aspects of issues that face our communities.

Strong time management and organizational skills.

Ability to work independently while also fitting into a small, focused team.

Self-starter and creative thinker.

Comfortable with remote working tools.

Understanding of current trends in public, commercial, and digital media.

Outstanding interpersonal, written and verbal communication skills.

Strong attention to detail and excellent organization skills.

A sense of humor makes us smile, and we'll offer the same.

Spanish or "regional language" is a big plus, but not mandatory.
This is a permanent, full-time position with a salary range of $54,000-58,000, as well as benefits, a generous time-off policy and professional development support. 
While our office is based in Harlem, New York City, our staff is currently working remotely. We will consider remote and local candidates for this position. 
DEADLINE AND APPLICATION PROCESS
To apply, please submit your resume, cover letter, three work samples and contact information for three references to: 
https://futuromediagroup.applytojob.com/apply/kh9nD3cVGI/Associate-Producer-Futuro-Unidad-Hinojosa-Investigative
All requested materials must be submitted by June 3, 2022, to be considered for this position, but we encourage early applications. 
Only the most qualified candidates will be contacted. 
Futuro Media is a diverse work environment and we encourage individuals from all backgrounds to apply. 
About Futuro Media 
Futuro Media is an independent nonprofit organization producing multimedia journalism that explores and gives a critical voice to the diversity of the American experience. Based in Harlem and founded in 2010 by award-winning journalist Maria Hinojosa, Futuro Media is committed to creating multimedia content for and about the new American mainstream in the service of empowering people to navigate the complexities of an increasingly diverse and connected world.