Associate Producer, Latino USA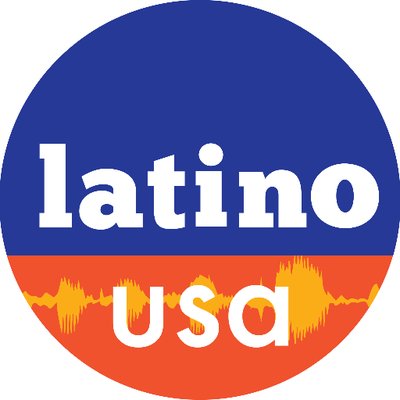 We're looking for someone to join our expanding and vibrant team of audio journalists to work as an associate producer. The ideal candidate is a true team player, willing and able to communicate and collaborate with other members of the team at different steps of the production process. Part of the job will be editorial, including pitching and producing stories to air on Latino USA, conducting research, and fact-checking; and part administrative, fulfilling duties such as occasionally coordinating taping sessions with our host and producers. We seek someone who is unafraid of rolling up their sleeves and doing whatever it takes to complete an assignment. 
About Latino USA:
On the air for 30 years and distributed by PRX, Latino USA is the only national, English-language radio program produced from a Latino perspective. Anchored by Maria Hinojosa, the mission of Latino USA is to provide weekly insights into the lived experiences of Latino communities, and to be a window to the cultural, political, and social ideas that impact the country's demographic. Each week, we present a unique mix of coverage of culture and politics, diverse on-air voices, and in-depth reporting on current and emerging issues impacting Latinos and the nation. We believe in narrative journalism, using characters, plot, and attention to detailed storytelling alongside the highest ethical standards to connect people to stories that matter to them. We believe in rigorous fact-checking, and in providing humanity, history, context, and fun.
DUTIES AND RESPONSIBILITIES
Generating ideas and bringing well-developed pitches to editorial meetings;

Producing mostly short-form, interviews, and non-narrated stories;

Supporting production of stories where more than one producer is involved by assisting with tasks such as research, fact-checking, tape cutting, assembling, and interview scheduling;

Writing web content and social media as assigned;

Helping with general production tasks as needed, such as occasionally coordinating script tracking with our host, distributing microphones and other equipment, and other administrative tasks.
QUALIFICATIONS:
Experience in audio journalism is preferred;

Knowledge of Protools or similar audio editing software preferred;

Excellent team player who can work with people of diverse backgrounds;

Have an ear for good tape and excellent attention to detail;

Strong time management and organizational skills;

Ability to work independently while also fitting into a small, focused team;

Self-starter and creative thinker;

Comfortable with remote working tools;

Outstanding interpersonal, written and verbal communication skills;

Spanish is a plus, but not mandatory.
This is a permanent, full-time position with a salary range of $54K – $62K, as well as benefits, a generous time off policy, and professional development support. 
While our office is based in Harlem, New York City, our staff is currently working remotely. We will consider remote and local candidates for this position. 
DEADLINE AND APPLICATION PROCESS
To apply, please submit your resume, cover letter, three work samples and contact information for three references by March 27 to this JAZZHR link: https://futuromediagroup.applytojob.com/apply/7kz7O8GQ5s/Associate-Producer-Latino-USA
Only the most qualified candidates will be contacted.
Futuro Media is a diverse work environment and we encourage individuals from all backgrounds to apply. 
About Futuro Media
Based in Harlem and founded in 2010 by Pulitzer award-winning journalist Maria Hinojosa, Futuro Media is an independent nonprofit organization committed to producing multimedia journalism that explores and gives critical voice to the diversity of the American experience. Our content is produced for and about the new American mainstream in the service of empowering people to navigate the complexities of an increasingly diverse and connected world.