Audience Engagement Editor, Latino USA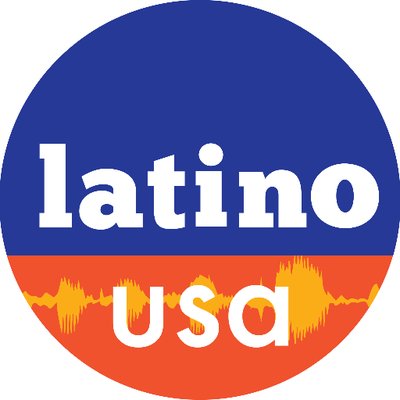 Latino USA is hiring an Audience Engagement Editor who, tapping into our history and legacy as the longest-running Latino news and cultural U.S. public radio program, would lead our community-building and outreach strategies and efforts. 
The Audience Engagement Editor will be the main bridge between our audience and the Latino USA editorial team, helping us to grasp a better understanding of our public, their interests, and needs, with the goal of delivering ever more relevant and engaging content to them. 
In order to achieve this, the Audience Engagement Editor will use available channels to their fullest potential and create new ways to not only promote our content among our existing audience, but also to spark conversations around our stories and introduce them to new listeners on broadcast, podcast and other digital platforms. 
The offices of Futuro Media Group, which produces Latino USA, are located in Harlem, New York City. This is a full-time, permanent, and remote (or in-office, New York City-based) position. 
For more information on the show, go to www.latinousa.org.
Duties and Responsibilities
The Audience Engagement Editor will:
Create engaging multi-platform content and campaigns around each audio story to promote them before, during and after they go live.

Identify all potential stakeholders for targeted outreach for each story and build an outreach database. 



Own Latino USA's social media channels, including our profiles on Twitter, Facebook, and Instagram. This includes managing and scheduling our feeds with a defined and compelling voice that reflects our style and mission, as well as monitoring and answering comments, ensuring they adhere to our code of ethics.


Become familiar with each story under production early on to understand its focus, relevance, and potential impact.




Work with producers and editors to prepare web copy and other elements —photos, videos, embeds— for each story and upload it to our website in a timely manner.




Use SEO techniques to maximize visibility.




Work with producers and editors to create the most compelling art (illustrations or photographs) to accompany our stories on Latino USA social media profiles and its website. 




Schedule our stories on the web. 

Maintain monthly social, web and podcast analytics reports and share insights with the rest of the team in ways that make them relevant to their work too.




Educate and involve the rest of our organization in campaigns to promote our content.




Identify opportunities to create other audience-driven content and products.




Experiment with new formats and strategies to reach new audiences.




Liaise with Futuro's Development and Marketing team as needed.
Qualifications
Experience in social media, audience engagement, and community-building strategy.




Understanding and mining of audience data analytics.




Knowledge of SEO techniques and the latest digital trends.




Excellent written and oral communication skills.




Audio, video and design experience is a plus but not required.




Spanish-fluency is a plus but not required.




An understanding of Futuro Media's mission and commitment to serving the public, particularly underrepresented communities.

 
COMPENSATION
The salary range for this position is $58,000–$65,000/year, based on experience.
APPLICATION PROCESS
Cover letter stating qualifications, resume, three work samples (or links) that reflect your work as an editor, and contact information for three references. All requested materials must be submitted by Monday, January 31, 2022. 
To apply, please click here: https://futuromediagroup.applytojob.com/apply/r92rvpivMf/Audience-Engagement-Editor-Latino-USA
Only the most qualified candidates will be contacted. No phone calls, please.
ABOUT THE FUTURO MEDIA GROUP
The Futuro Media Group is an independent nonprofit organization producing multimedia journalism that explores and gives a critical voice to the diversity of the American experience. Based in Harlem and founded in 2010 by award-winning journalist Maria Hinojosa, Futuro Media is committed to creating multimedia content for and about the new American mainstream in the service of empowering people to navigate the complexities of an increasingly diverse and connected world.
Futuro Media is a diverse and equal opportunity employer. Qualified applicants receive consideration for employment without discrimination.