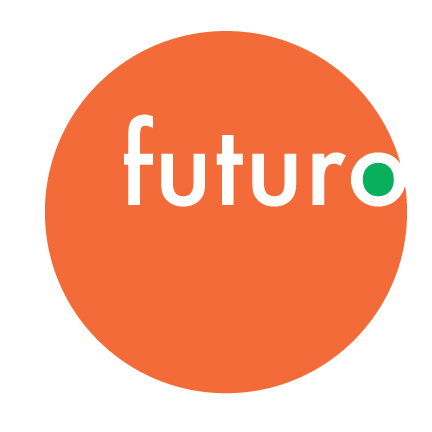 Latino USA, a nationally broadcast hour-long radio program distributed by PRX, and weekly podcast hosted by Maria Hinojosa, is seeking an Editor for a full-time, permanent position to join our expanding and vibrant team of audio journalists.
Latino USA's interviews and pieces cover subjects concerning Latinos nationwide with heavy focus on arts, culture, immigration, criminal justice, technology, human rights, labor, sexual and reproductive health coverage. For more information on the show, go to www.latinousa.org. The offices of Futuro Media Group, which produces Latino USA, are located in Harlem, New York City.
We're looking for someone to work as a story editor, both with freelance contributors and with our staff, to shape and refine their stories. The ideal candidate will have a knack for whipping stories into shape, recognizing what makes a good story in the first place, and working in a collaborative environment. They should play well with others and understand production enough to push producers to do their best while also having an impeccable taste and vision for story. Part of the job will be to help mentor producers into better storytellers, so a familiarity with the production process is a must. They should have a passion for telling Latino stories and working with voices that are rarely heard in the public media landscape. 
Duties and responsibilities
Reporting to the Senior Editor with additional direction from the Senior Producer and the Production Manager, the Editor will:
Work to shape and edit stories with in-house producers as well as with outside contributors to meet highest quality in journalistic values, content, tone and sound;

Identify and work with collaborators from inside and outside the audio world, pitch collaborations to the Senior Editor, and edit with approved collaborators to bring stories home in the

Latino USA

style;

Assist Senior Producer and Senior Editor with shaping long-term reporting projects;

Edit audio as needed, including other Futuro properties if necessary;

Write and edit weekly show scripts for interviews, intros, billboards and other show material as needed in consultation with Senior Editor and Senior Producer;

Develop a stable of viable reporters for

Latino USA

; continue to build on a rolodex of

Latino USA

talent all over the country;

Contribute to weekly planning of hour-long

Latino USA

shows;

Generate ideas for coverage of the aforementioned topic areas (plus more) and bring well-developed pitches to the weekly editorial meeting;

Fill in for Senior Producer as needed;

Write and edit web content and social media posts as assigned;

Supervise selected assignments from in-house and from outside contributors, including assigning stories, performing script and audio edits, and ensuring that contributors deliver all needed materials to production team in timely manner.
Qualifications
Bachelor's or Master's degree in journalism, communications, Latino studies, or a related field, or comparable work experience;

Narrative, long-form editing experience strongly preferred, 1-2 years experience working specifically as a radio editor a plus;

Minimum 3-5 years of experience producing radio or podcasts with an emphasis on storytelling, character-driven audio OR a combination of print experience with at LEAST one year producing audio. We like radio that feels like movies for your ears;

Experience writing and editing broadcast scripts for radio or television;

Spanish language skills a strong plus, but not required;

A knack for developing relationships and sources;

Significant experience with ProTools or similar digital audio editing platforms;

Experience working with talent;

Commitment to diverse coverage within and outside of the Latino community, in terms of sexual orientation, gender, and race;

Ability to think about sound design when conceptualizing a story;

Excellent attention to detail is key;

Excellent team player and thrives in a fast-paced, deadline-driven environment.
DEADLINE AND APPLICATION PROCESS
Please submit the following:
a cover letter stating qualifications;

your resume;

three (3) work samples (can be links);

and three (3) references.
Must be submitted by Friday, September 4th, 2020 to be considered for this position. To apply, please send your application materials via email with the subject "Latino USA Editor Position" to jobs@futuromediagroup.org. 
Only the most qualified candidates will be contacted. No phone calls, please.
About The Futuro Media Group
The Futuro Media Group is an independent nonprofit organization producing multimedia journalism that explores and gives a critical voice to the diversity of the American experience. Based in Harlem and founded in 2010 by award-winning journalist Maria Hinojosa, Futuro Media is committed to creating multimedia content for and about the new American mainstream in the service of empowering people to navigate the complexities of an increasingly diverse and connected world.
Futuro Media is a diverse and equal opportunity employer. Qualified applicants receive consideration for employment without discrimination.