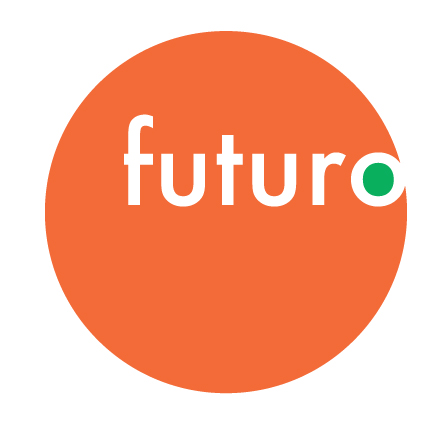 Latino USA, a weekly podcast and nationally broadcast hour-long radio program distributed by PRX and hosted by Maria Hinojosa, is hiring two rising journalists for a nine month audio journalism fellowship. 
Latino USA's award-winning reporting on Latinxs and the Latinx experience covers a wide range of topics, including arts and culture, immigration, criminal justice, technology, human rights, labor, and sexual and reproductive health. The show airs on more than 220 public radio stations nationwide, and the Latino USA podcast surpassed 3.5 million downloads in 2020. Latino USA is produced by The Futuro Media Group, an independent media non-profit founded by Maria Hinojosa, and its offices are located in Harlem, New York City.
JOB DESCRIPTION:
Latino USA fellows will produce and contribute to impactful audio stories centered on Latinxs in the U.S. Latino USA fellows are recent college graduates, early-career journalists, or working journalists with little or no prior experience in audio journalism (preferably no more than two years in audio). Above all, we're looking for self-starters with a passion for narrative and community-based storytelling. Our staff is small, so there is a lot of room to do meaningful work.
The Latino USA team will work closely with fellows to produce strong stories from start to finish, guiding them through developing pitches and story structures, prepping and conducting interviews, fine-tuning writing skills for radio and web, participating in individual and group edits, and learning audio production and recording techniques. Fellows will wrap up the fellowship with several clips under their belt, including at least one long-form enterprise radio story.
The Latino USA Fellowship is a part-time position (20-24 hours per week) paid at $15 an hour.
This fellowship is a unique opportunity for journalists from all backgrounds. As a show focused on news and dialogues about racial and/or ethnic identity, we highly encourage candidates who identify with underrepresented groups —not just with regard to race, but gender identity, class background, disability status, and other factors— to apply. 
Latino USA's audio journalism fellowship runs from September 2021 through May 2022. This position is remote, with the option of remaining remote or transitioning to in-person upon the reopening of our offices. Location is not a limiting factor — we're welcoming fellows regardless of where they're based.
DUTIES AND RESPONSIBILITIES:
Produce stories

for our weekly radio broadcast and podcast 

Participate and pitch in editorial and production meetings

Research segment topics, book sources, and conduct interviews

Learn audio production processes and assist in recording and assembling radio stories

Write scripts for episodes and interviews

Write digital copy for the Latino USA website and social media feeds

Work on miscellaneous projects related to Latino USA production, including fact checking, gathering tape, and writing copy as needed
QUALIFICATIONS:
Recent college graduate, early-career journalist, or working journalist with little to no prior experience working with audio (up to 2 years in audio journalism)

Can collaborate with a team in a fast-paced, dynamic office (and digital) environment

Self-directed and able to work independently, with the ability to juggle multiple tasks and deadlines

Ability to communicate effectively with supervisor and other team members

Demonstrates a talent for narrative storytelling and a keen interest in reporting on news and cultural issues related to Latinx, immigrant, and underrepresented communities in the U.S.

Familiarity with audio editing software (i.e. ProTools) and radio production experience a plus, but NOT a requirement

Bilingual skills a plus, but NOT a requirement
DEADLINE AND APPLICATION PROCESS:
The Futuro Media Group is a diverse work environment and encourages individuals from all backgrounds to apply.

Applications for Latino USA's radio fellowship will be accepted through July 30, 2021. All applicants will be notified of decisions by early August.
To apply, please send us your answers to the following questions. We encourage you to be as specific as possible—we want to get to know who you are, and what drives you as a rising audio journalist.

Tell us about a story you've worked on that stands out to you—something you're especially proud of or that you learned a lot from. 

Tell us about a Latino USA piece that stood out to you, and why.
Why is Latino USA the right place for you to grow professionally?
Besides Latino USA, what podcasts or radio programs do you enjoy listening to?
Please send over your questions as a separate document (not copied into the email body). Additionally, please send us your updated resumé and 3-5 examples of your work. While completely optional, we do also accept audio samples if you have some prior experience in radio. To avoid broken links, please attach all documents as .doc, .pdf, or .mp3 files.
Email all your application materials to jobs@futuromediagroup.org with the subject line: "Latino USA Fellowship application for [YOUR NAME]".