Production Fellowship, Futuro Studios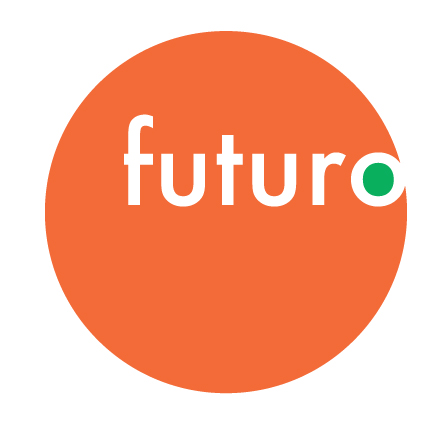 Futuro Studios is the new creative division of Futuro Media. The team at Futuro Studios is led by Peabody Award-winning journalist Marlon Bishop and Julio Ricardo Varela on the business end. So far, Futuro Studios projects include the following: Suave, Idolo; The Ballad of Chalino Sanchez, La Brega, Anything for Selena, LOUD: The History of Reggaeton, Norco 80, Con Todo: Brown Love, The Battle for 187, Radical Imagination, and the Translash Podcast with Imara Jones. Studios is hiring a rising journalist for an six-month fellowship.
We are seeking recent graduates or current students with the capacity to commit to 30 hours/week from a journalism program, early-career journalists, or working journalists with little or no prior experience working with audio (preferably no more than two years working in audio journalism) with a passionate interest in reporting that centers POC voices. They will gain a deeper understanding of themselves and the world around them, honing their journalistic and storytelling skills as well as gaining technical radio broadcasting and podcasting skills.
The fellowship will start on June 1, 2022 and end on December 16, 2022. It is a temporary part-time position (30 hours per week) and paid at $15 an hour. The Fellow will be immersed in Studio's editorial and production process, particularly gaining feedback on how to research, pitch, produce and edit stories from Futuro's unique perspective of uplifting voices from communities of color.
This position is currently remote, with the option of remaining remote or transitioning to in-person upon the reopening of our offices in Harlem, New York. Location is not a limiting factor — we're open to welcoming fellows regardless of where they're based.
The ideal candidate should play well with others and enjoy production and reporting. They should have a passion for telling POC stories and working with voices that are rarely heard in the media landscape. We're a small shop, so while we're looking for someone who is a true team player, there is a lot of room to do meaningful work.
Duties and Expectations
Reporting to the Studios Producer, the Fellow will:
Support the daily and weekly production process for Studios podcasts, including:

Research and pre-reporting
Prepping guests and hosts
Recording and post-production
Assemble and edit episodes in ProTools
Assist in fact-checking
Administrative tasks as needed

Participate in weekly editorial and production meetings;
Be trained and assisted in producing through the duration of the fellowship;
Qualifications
Recent college graduate or current student with the capacity to commit to 30 hours/week (including students graduating in 2022), early-career journalist, or working journalist with some experience working with audio (up to 2 years working in audio journalism)
Some familiarity with ProTools or similar digital audio editing platforms and audio production experience.
A knack for developing relationships with sources and show guests who are immersed in their local communities;
Commitment to diverse coverage within and outside of POC communities, in terms of sexual orientation, gender, and race;
Have an ear for good tape;
Demonstrate ability to pitch POC-centric political, social and cultural roundtable and evergreen episodes that are newsworthy with voices that are not given a platform in the mainstream media
Excellent team player and thrives in a fast-paced, deadline-driven environment;
Ability to communicate effectively with supervisor and other team members
Ability to work independently while also fitting into a small, focused team;
Be curious with a desire to keep learning;
Written and spoken Spanish fluency is a plus, but NOT a requirement.
Additional Details 
Location: Remote
Salary: $15/hour for 30 hours/week
Recording equipment and audio editing software will be provided as needed.
Duration: 06/2022 through 12/2022 (6 months)
Applications for Futuro Studio's audio production fellowship will be accepted through April 25th. Applicants invited to interview will be notified of decisions by end-of-May.
DEADLINE AND APPLICATION PROCESS
Please submit the following:
– a cover letter summarizing your background and goals, and why you would be an appropriate fit for this fellowship;
– your resume stating qualifications;
– 3 work samples (we encourage you to submit audio samples if you have prior experience in radio) NOTE: These files must be under 10MB each in order to submit the application.
– and two (2) references.
To apply please click here: https://futuromediagroup.applytojob.com/apply/13sUmDCT0D/Production-Fellowship-At-Futuro-Studios
To avoid any broken links, please attach all documents as .doc, .pdf, or .mp3 files.
Must be submitted by April 25th to be considered for this position, but we encourage early applications.
Futuro Media is a diverse work environment and we encourage individuals from all backgrounds to apply. Journalists of color and of other diverse backgrounds are especially encouraged to apply.
About Futuro Media Group
The Futuro Media Group is an independent nonprofit organization producing multimedia journalism that explores and gives a critical voice to the diversity of the American experience. Based in Harlem and founded in 2010 by award-winning journalist Maria Hinojosa, Futuro Media is committed to creating multimedia content for and about the new American mainstream in the service of empowering people to navigate the complexities of an increasingly diverse and connected world.