Managing Editor, Latino USA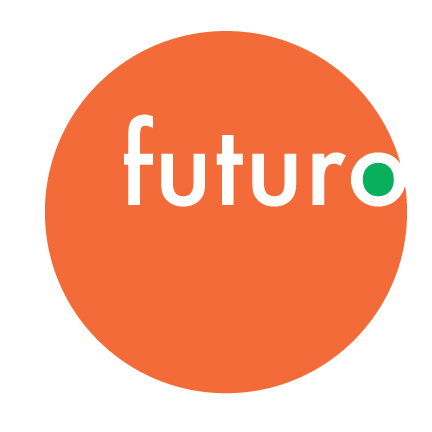 Latino USA, a nationally broadcast hour-long radio program distributed by PRX, and weekly podcast hosted by Maria Hinojosa, is seeking a Managing Editor for a full-time, permanent position to join our expanding and vibrant team of audio journalists.
Latino USA's interviews and pieces cover subjects concerning Latinos nationwide with heavy focus on arts, cultural coverage, immigration, criminal justice, technology, human rights, labor, sexual and reproductive health coverage. For more information on the show, go to www.latinousa.org. The offices of Futuro Media Group, which produces Latino USA, are located in Harlem, New York City.
JOB DESCRIPTION
The Managing Editor is the head of Latino USA, an award-winning weekly public radio program and podcast that focuses on Latinos and the Latino experience. The Managing Editor supervises the editorial and production process of the show, edits individual stories, and is responsible for overseeing the tone and content of the program, adhering to rigorous journalistic standards as well as consistently bringing cutting-edge storytelling to the show. The Managing Editor leads the Latino USA leadership team, which includes the Senior Producer and the Senior Editor, with input from the Director of Production and Operations. 
This is a full-time position based in Harlem, New York City that reports to Futuro Media's Executive Director, and works closely with Host & Executive Producer Maria Hinojosa and all other departments at Futuro Media.
DUTIES AND RESPONSIBILITIES
Serve as general head of Latino USA's editorial content. Oversee all editorial/creative aspects of the show, from developing story ideas to reviewing the final weekly show and maintaining the editorial, style and production standards of the program.

Oversee editing processes and manage the editorial and production staff as necessary.

Decide on editorial angles of stories and interviews.

Work with in-house producers, freelancers and collaborators to edit, produce and shape stories in Latino USA's style.

Supervise writing and editing of show scripts.

Lead pitch meetings.

Provide detailed edit notes on stories at various stages of production.

Maintain a consistent sound and "voice" of the show.

Develop and execute partnerships for editorial content with other programs and journalistic outlets.

Responsible for the program's adherence to Futuro Media code of ethics.

Supervise writing and editing of web content associated with radio stories.

Regularly assesses the show's content and editorial priorities.

Provide vision and leadership to editorial and production staff of Latino USA.

Support development department with development-related tasks.

Coordinate with the development department to ensure that deliverables are met.

As needed, provide editing or act as an editorial sounding board for other Futuro Media properties.

Represent Latino USA in conversations with external organizations.
SUCCESS IN THE JOB WILL REQUIRE
Ability

to work in a team environment that promotes collaboration and effective communication across all departments.

Adaptability and the ability to solve problems as they arise.

Excellent journalism chops. 

Sensitivity to reporting on untold stories and underreported communities. 

A cutting edge storytelling sense.

Sensitivity to a workplace environment committed to diversity. 

Effective management skills and the ability to analyze and optimize the production process of a weekly news and longform show.

Ability to enforce deadlines and process guidelines.
QUALIFICATIONS
Bachelor's Degree required.

8 years of broadcast news or culture reporting and/or editing experience.
Proven editing experience in narrative or documentary storytelling.

Experience as a manager and/or in a leadership position.

Self-starter and creative thinker.

Strong experience working with editorial standards and processes. 

Understanding of current trends in audio storytelling and production.

Outstanding interpersonal, written and verbal communication skills.

Strong attention to detail and excellent organization skills.

Ability to manage multiple projects simultaneously and work under pressure to meet deadlines in a fast-paced environment.

Spanish language fluency/proficiency desirable but not necessary.
APPLICATION PROCESS
Cover letter stating qualifications, resume, three work samples that reflect your work as an editor, and contact information for three references must be submitted to be considered for this position. 
To apply, please send your application materials via email with the subject "Latino USA Managing Editor Position" to jobs@futuromediagroup.org by Thursday, December 10th. 
Only the most qualified candidates will be contacted.
ABOUT THE FUTURO MEDIA GROUP
The Futuro Media Group is an independent nonprofit organization producing multimedia journalism that explores and gives a critical voice to the diversity of the American experience. Based in Harlem and founded in 2010 by award-winning journalist Maria Hinojosa, Futuro Media is committed to creating multimedia content for and about the new American mainstream in the service of empowering people to navigate the complexities of an increasingly diverse and connected world.
Futuro Media is a diverse and equal opportunity Employer. Qualified applicants receive consideration for employment without discrimination.