Senior Producer, Futuro Studios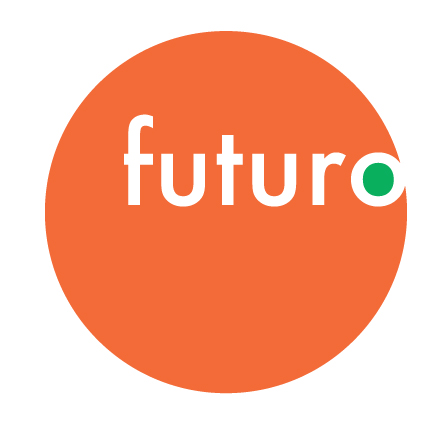 Futuro Media Group seeks a highly detailed, experienced Senior Producer to join our growing podcast and original programming studio, Futuro Studios. 
The Senior Producer is responsible for managing production for a slate of up to 3 podcasts at a time within Futuro Studios' larger roster. 
We are looking for an experienced and skilled audio producer, journalist and team manager to lead new narrative non-fiction podcast projects at Futuro Studios. The Senior Producer is the equivalent of a "showrunner" for a podcast: creating a plan to report and produce a show, managing the team of producers, leading the reporting and writing of the show, providing editorial guidance, overseeing the post-production phase, and taking a show all the way through to delivery and release. 
We are looking for bold thinkers excited to stretch the boundaries of podcasting, unafraid to take risks, and passionate about uplifting Latinx and BIPOC voices in audio. 
The Senior Producer will report to the Executive Editor.
The ideal candidate should have extensive experience producing the kind of story-led, creative, well-researched podcasts that Futuro is known for. 
Futuro Studios is the original programming division of Futuro Media, a non-profit production company and newsroom founded by award-winning journalist Maria Hinojosa and the producer of the public radio program Latino USA. Futuro Studios is the company behind critically-acclaimed narrative podcasts including "Suave," "Anything for Selena," "La Brega," "LOUD: The History of Reggaeton," and "Ídolo: The Ballad of Chalino Sanchez." 
This is a full-time, permanent position beginning in April 2022. Futuro Media is based in New York City, but is currently operating remotely and candidates based anywhere will be considered. 
Main Job Responsibilities:
Produce high-stakes, intricate stories and special projects for Futuro Studios.

Lead team of producers.

Own and manage the production process for assigned shows from pre-production through post-production and beyond.

Create and maintain show production and reporting schedule to keep the team of producers on deadline.

Coordinate as necessary between the Studios team and other Futuro Media departments such as marketing, engineering, admin/HR, finance, etc.

In coordination with the Executive Editor, lead editorial vision for assigned shows.

Provide editorial support and feedback as necessary.

Supervise writing of show scripts. 

Edit audio and copy as needed.

Communicate, as needed, with external production partners and distributors on matters relating to editorial, production, and deliverables.

Support coordination of show release with internal and external stakeholders.

Lead weekly production and editorial meetings for assigned shows.

Pitch and support development of new Studios shows.

Work with Futuro Studios leadership to create a sustainable, growing, and thriving organization and develop new media products.
The ideal candidate will have:
5+ years working in audio journalism

Significant experience in people management and managing audio production teams

Ability to juggle multiple projects in multiple phases at once

Significant experience with ProTools

Significant experience with reporting and narrative audio storytelling

Commitment to diverse coverage in terms of sexual orientation, gender, points of view, culture and race

Strong time management and organizational skills

Excellent organizational, communication and writing skills

Passion for the work and mission of Futuro Media

Experience working in a fast-paced, deadline-driven environment

Good attitude about lending a hand as needed in the high workload environment of an ambitious media start-up

Must love radio/podcasts

Spanish language fluency/proficiency desirable but not necessary
Salary range for this position is between $85,000 – $95,000.
DEADLINE AND APPLICATION PROCESS
Please submit your resume, cover letter, three work samples and contact information for three references to: https://futuromediagroup.applytojob.com/apply/ByOojRwVXG/Senior-Producer-Futuro-Studios
All requested materials must be submitted by April 1, 2022 to be considered for this position, but we encourage early applications. 
Only the most qualified candidates will be contacted. 
Futuro Media is a diverse work environment and we encourage individuals from all backgrounds to apply. 
About Futuro Media 
Futuro Media is an independent nonprofit organization producing multimedia journalism that explores and gives a critical voice to the diversity of the American experience. Based in Harlem and founded in 2010 by award-winning journalist Maria Hinojosa, Futuro Media is committed to creating multimedia content for and about the new American mainstream in the service of empowering people to navigate the complexities of an increasingly diverse and connected world.