Senior Supervising Producer at Futuro Unidad Hinojosa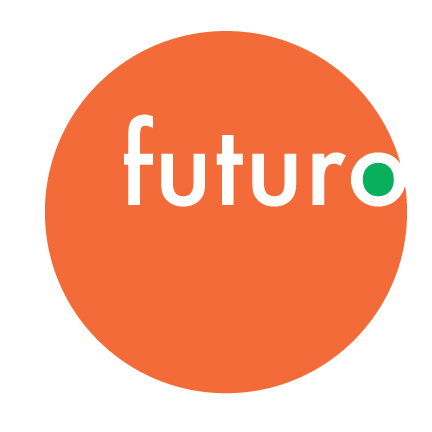 Futuro Media is seeking a seasoned Senior Supervising Producer to help lead a team in the production of multimedia multi-platform project to explore ideas addressing racial inequities in communities across the United States. Our hope is to find someone who is highly knowledgeable about and experienced in the issues of racial equity and who would bring a creative energy and profound organizational skills to guide the project and its team from development through to delivery.
This is a grant funded position expected to last for one year, beginning in September of 2020 through August 2021.
Futuro Media is a non-profit organization dedicated to creating multimedia content for and about the new American mainstream in the service of empowering people to navigate the complexities of an increasingly diverse and connected world. We produce award winning audio and video news and documentary works in service of this mission. We also create and present live civic engagement events that promote community dialogues on race, culture, and ethnicity.
This new project will be an ambitious effort that will stretch our own boundaries for creative production and audience engagement. It will include the production of a podcast and video series as well as the creation of digital platforms and live virtual events. It will involve working with creative and distribution partners to ensure it reaches and engages audiences in new and dynamic ways.
This is a project we are incredibly excited about and we are looking for an enthusiastic leader to help us create and execute it with distinction. So if you are someone who has been looking for a creative project that will allow you to define the scope and reach of a project to awaken a new understanding in our communities—we want to hear from you.
Responsibilities will include:
Work hand-in-hand with Executive Producers to envision the editorial scope of the project and in the creation of the production schedules, full team and project budget.
Oversee the retention of highly creative and capable personnel and vendors to bring the project to its full potential.
In collaboration and with the support of the Executive Producers, you will have oversight and supervision of production teams during prep, pre-production, production, post and final wrap.
Maintain the mission and standards of Futuro Media Group to foster a supportive, diverse, thoughtful, highly productive work environment.
Consistently manage all facets of the project and define and adjust production schedules as the project evolves through to delivery.
Provide editorial guidance and oversight to creative personnel throughout the production.
Identify and manage editorial and creative partnerships to further the creation of the project and to help extend and deeply engage the audience.
Provide regular updates to the executive team on the status of the project's progress.
Ensure production schedules and high standards are understood by the whole team and that all efforts are made to make sure they are maintained throughout the project.
Manage senior-level relationships, creating an atmosphere where issues regarding personnel and process performance are actively discussed and addressed in a timely manner to ensure a positive work environment.
Preferred experience and expertise:
Candidates should have at least five years experience in highly polished professional media content for broadcast or new media and have overseen large scope projects with diverse teams.
Experience with overseeing remote teams is a plus.
Demonstrable experience and knowledge of racial justice issues.
High level of expertise in overseeing complex multidimensional projects and ability to creatively solve problems and adjust production and editorial schedules to meet goals and deadlines.
Expert knowledge of the podcast and tv/video industries as well as digital media.
Experience with building out a digital presence for projects including websites, social media and OTT to deeply engage audiences.
Experience with experimentation and creativity in both production and distribution.
Deft and considerate manager with a dedication to creating and supporting a creative productive work environment.
High level of experience with budgets, personnel, project management.
Refined sense of editorial and production processes in varying mediums (audio, video, virtual events, social engagement.)
Experience with creating partnerships and executing contracts with partner and OTT platforms.
Experience working with partnering organizations to deliver high quality productions.
Excellent negotiation skills (especially contract negotiations.)
Experience with choosing production partners (i.e. production houses, visual effects and audio and rental facilities.)
Be able to create and manage systems to track all back-end work such as team and project schedules, budget, running costs and management of invoices and POs.
Please send a resume and three links to work you'd like us to consider in our initial review to UH_jobs@futuromediagroup.org. Include a cover letter or a statement about your work and your interest in working with our team at Futuro on this project. We will reach out to candidates for interviews.
Deadline for submissions is August 21, 2020.
Our offices are located in Harlem, NY. For the moment we are a full remote office. Non-NYC based  candidates will be considered for this project.
Compensation: This is a full-time temporary position tied to specific grant support for one year which will include a benefits package. Current project timeline is from September 2020-August 2021. The salary range and title are negotiable and commensurate with experience.
Futuro Media is a diverse work environment and encourages female and/or gender-fluid individuals from all backgrounds to apply. Journalists of color and of other diverse backgrounds are especially encouraged to apply.
Futuro Media is an independent non-profit media organization dedicated to producing multiplatform journalism that explores and gives voice to the diversity of the American experience. Launched in spring 2010, Futuro Media works in the public interest, informing and educating the public about compelling narratives, real lives, and important stories that are often overlooked by mainstream media. The Futuro Media is dedicated to equal employment opportunity and welcomes all viable candidates who meet the job qualifications to submit their applications for consideration. For more information, visit Futuro's main site here.