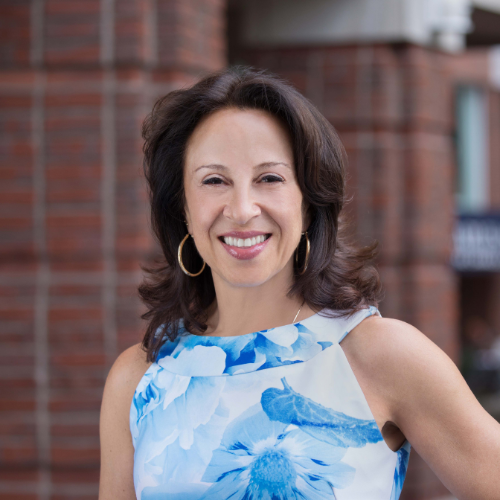 Maria Hinojosa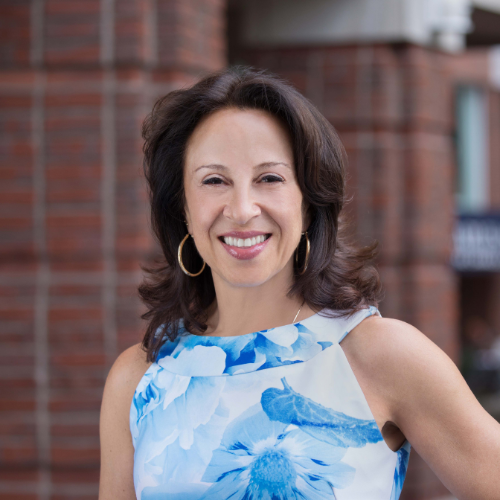 Maria Hinojosa
President of Futuro Unidad Hinojosa, Founder of Futuro Media, Anchor & Executive Producer of Latino USA
As a reporter who was the first Latina in many newsrooms, Pulitzer Prize winner Maria Hinojosa dreamt of a space where she could create independent, multimedia journalism that explores and gives a critical voice to the diverse American experience. She made that dream a reality in 2010 when she created Futuro Media, an independent, nonprofit newsroom based in Harlem, NYC with the mission to create multimedia content from a POC perspective. Futuro does this in the service of empowering people to navigate the complexities of an increasingly diverse and connected world.
As the Anchor and Executive Producer of the Peabody Award-winning show Latino USA, distributed by PRX, as well as Co-Host of In The Thick, the Futuro Media's award-winning political podcast, Hinojosa has informed millions about the changing cultural and political landscape in America and abroad. She is also a contributor to the long-running, award-winning news program CBS Sunday Morning and a frequent guest on MSNBC.
Hinojosa's nearly 30-year career as an award-winning journalist includes reporting for PBS, CBS, WNBC, CNN, NPR, and anchoring the Emmy Award winning talk show from WGBH Maria Hinojosa: One-on-One. She is the author of two books and has won dozens of awards, including: four Emmys, the John Chancellor Award, the Studs Terkel Community Media Award, two Robert F. Kennedy Awards, the Edward R. Murrow Award from the Overseas Press Club, and the Ruben Salazar Lifetime Achievement Award from the NAHJ. She has been honored with her own day in October by New York City Mayor Bill De Blasio and has been recognized by People En Español as one of the 25 most powerful Latina women. Additionally, Hinojosa was the first Latina to anchor a PBS FRONTLINE report: "Lost in Detention" which aired in October 2011 and was the first to explore abuse at immigrant detention facilities, garnering attention from Capitol Hill as well as both the mainstream and Spanish-language media.
As a reporter for NPR, Hinojosa was among the first to report on youth violence in urban communities on a national scale. During her eight years as CNN's urban affairs correspondent, Hinojosa often took viewers into communities rarely shown on television and continued that work longform on Now on PBS. At Futuro Media, Hinojosa continues to bring attention to experiences and points of view that are often overlooked or underreported in mainstream media, all while mentoring the next generation of diverse journalists to delve into authentic and nuanced stories. In 2018 she was a Fellow at Shorenstein Center at the Harvard Kennedy School and is a frequent speaker across the country. In 2019, she was named the inaugural Distinguished Journalist in Residence at her Alma Mater, Barnard College. She lives in New York City with her husband and two children.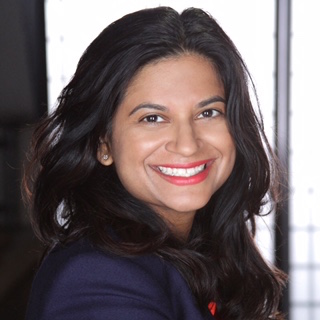 Deepa Donde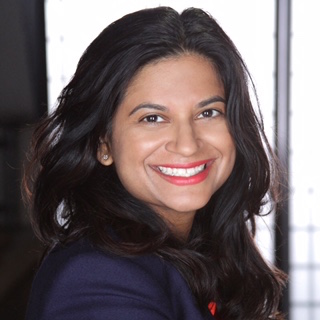 Deepa Donde
Board Chair and Secretary, Writer, Independent Producer, AUSTIN, TX
Deepa Donde is an independent film, television, and radio producer based in Austin, Texas. Her work has appeared on the following outlets: NPR, Huffington Post, PBS, BBC, CBS and NBC. In addition to her work with the Futuro Media Group, Deepa also serves on the board of The Austin Film Festival. She has in the past served on the advisory boards of Fusebox: Contemporary Multi-Disciplinary Art Festival, Youth Radio (NPR's premier provider for youth-orientated content), Girls Impact The World Film Festival, as well as on the board of Ballet Austin.
Deepa received her Bachelor of Arts Degree with Honors in Medieval History from Brown University. She is close to completing her first independent narrative feature film, PERIPHERY, and is developing a documentary feature.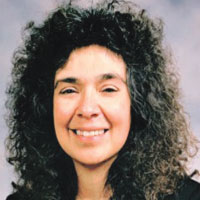 Theresa Barron-McKeagney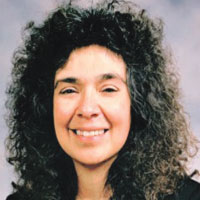 Theresa Barron-McKeagney
Board Vice Chair, Associate Dean, College of Public Affairs and Community Service at the University of Nebraska
Dr. Barron-McKeagney' areas of teaching at the university are human behavior and the social Environment; diversity (Latinos, American Indians, minority elderly); social welfare policy; institutional oppression; administration; and social welfare planning. Her scholarship interests include qualitative research and diverse populations, specifically Latinos. She has authored several articles in the area of mentoring with diverse populations. She received her Ph.D. in Community and Human Resources from Teacher's College at The University of Nebraska-Lincoln in 1993; her M.S.W. from the School of Social Work at The University of Nebraska Omaha in 1986; and her B.S.W. from the School of Social Work at the University of Iowa in 1981.
In addition to serving on the Futuro Media board she serves on many others in Nebraska and Iowa, including, The Nebraska Families Collaborative, The Iowa West Foundation (Executive Committee-Secretary/Treasurer), Alegent Creighton Health Foundation, and the Douglas County Re-entry Council. Married to Don McKeagney, Theresa loves to watch college football and basketball and playing with two grandsons, Eli and Xavier.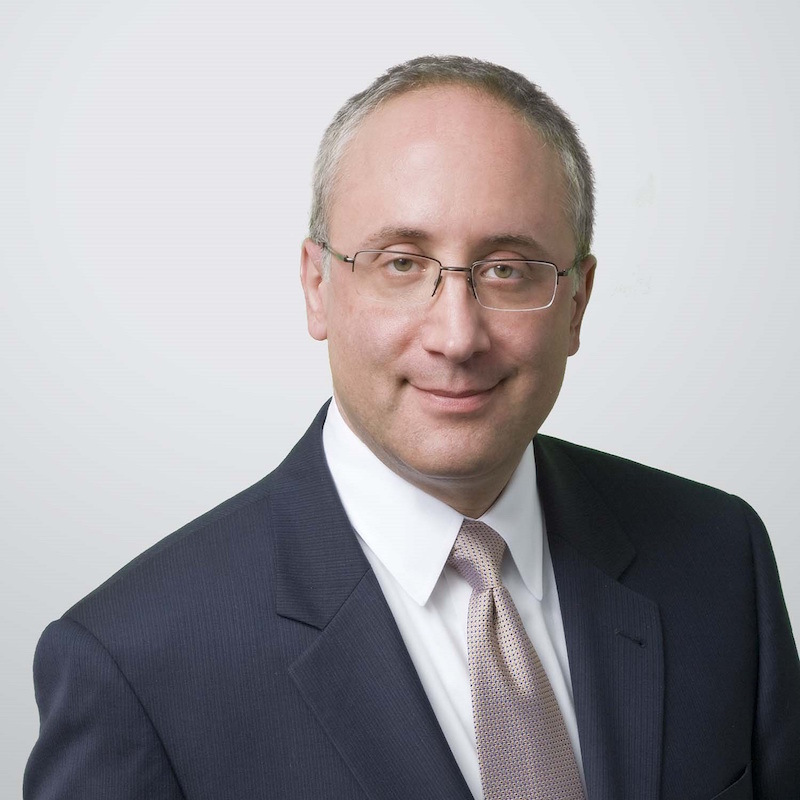 Phillip Schreiber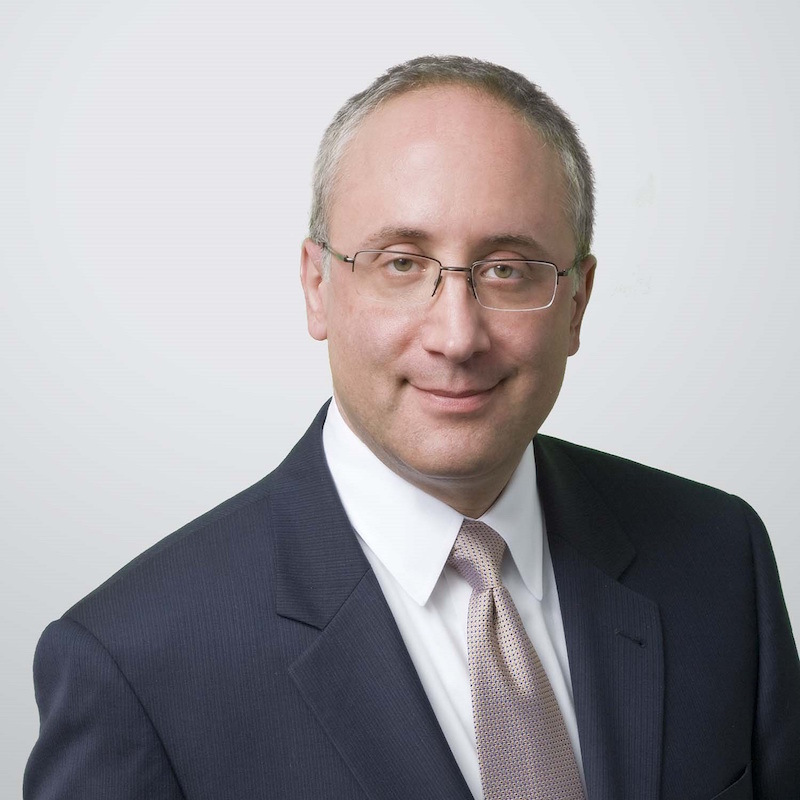 Phillip Schreiber
Partner, Holland & Knight
Based in Chicago, Phillip is experienced in employment discrimination and wage and hour class and collective action litigation before federal and state administrative agencies and federal and state courts. He is also experienced in issues relating to drug and alcohol testing, the WARN Act, the Family and Medical Leave Act, the Illinois Prevailing Wage Act, military leave, wrongful discharge, employee handbooks, employment contracts, covenants not to compete, separation agreements, unemployment compensation benefits claims and various other employment related matters. He also has expertise in traditional labor matters, including union elections, contract arbitration and proceedings before the National Labor Relations Board.
During his legal career, Phil has litigated a variety of complex commercial litigation matters. He also has gained significant experience counseling clients on a wide range of issues involving contract disputes and fraud claims.
Phil has appeared as a panelist on Chicago Tonight, a local television news program. He also has made numerous presentations to the Chicago Chapter of SHRM on a wide variety of employment law issues.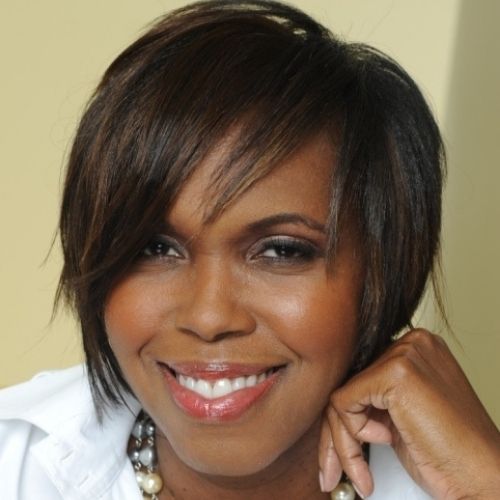 Rhonda Mims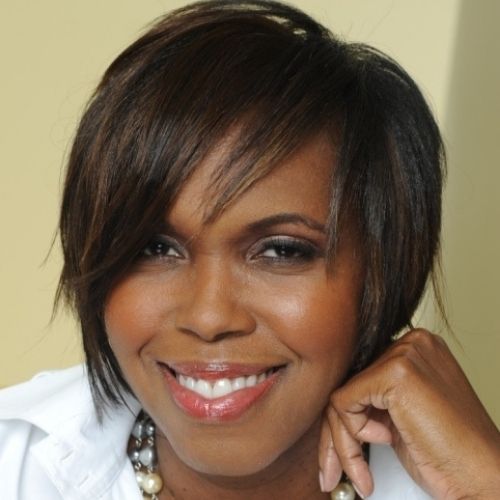 Rhonda Mims
Chief Executive Officer Founder, The Mims Lab LLC
Rhonda Mims is the co-producer of the 2021 award-winning Tribeca Film Festival film "Ferguson Rising." 
Rhonda Mims is the former Executive Vice President and Chief Public Affairs Officer for WellCare Health Plans Inc., acquired by the Centene Corporation in 2020.
In that role, Rhonda was responsible for the development and implementation of the company's corporate communications, marketing, government affairs, public policy, corporate social responsibility, social determinants of health and diversity and inclusion initiatives. Rhonda also holds the role of WellCare Community Foundation President.
Rhonda currently serves as the Chairman of the Thirty Percent Coalition. She serves on the board of Athena Alliance, Inc. She is also a member of the National Association of Corporate Directors and a former Chairman of the Executive Leadership Council.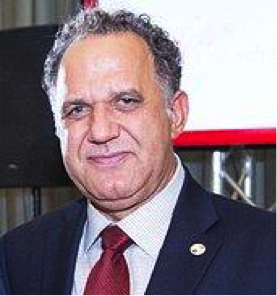 Mariano Díaz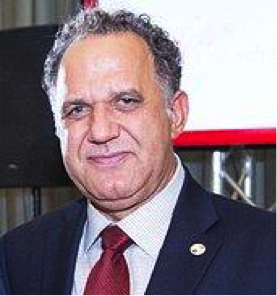 Mariano Díaz
ENTREPRENEUR, FOOD INDUSTRY LEADER, NEW YORK, NY
Mariano Diaz is an independent entrepreneur and life-long leader in the food industry. For over ten years, Mariano served as the only Latino on the Board of Directors of the Food Industry Alliance. He was also the President of the National Supermarkets Association (NSA), which is the largest independently-owned supermarket association in the US, representing over 600 supermarkets in the tri-state area and throughout the eastern seaboard. Over the past forty years, Mariano has acquired and developed numerous supermarket, commercial and real estate properties in New York, New Jersey and Florida. He has also mentored his own employees, some of whom have opened supermarkets of their own.      In 1992, Mariano was featured in a New York Times article, "Thriving Where Others Won't Go." He was also recognized by the Boy Scouts of East Harlem,   the Catholic Institute of the Food Industry, and many other charitable and community-based organizations, for his mentoring and personal philanthropy.
Mariano graduated Cum Laude from Lehman College in 1978. He was later accepted to the Master's program at George Washington University to study International Relations. He is fluent in five languages, and he had to use all of them, in raising his four children.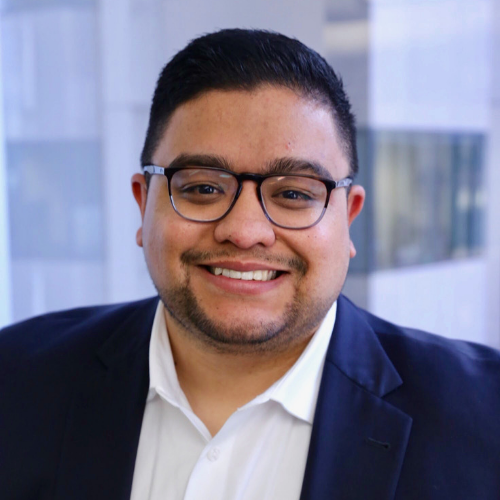 Jonathan García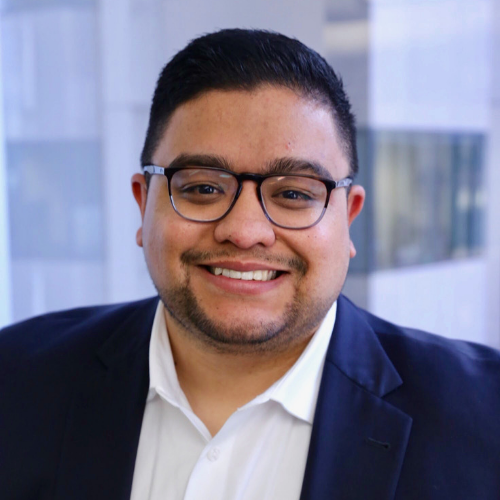 Jonathan García
Chief of Staff, Portland Public Schools
Jonathan serves as the Chief of Staff for Portland Public Schools (Oregon). In his role, he leverages the power of student, family and community voice with the generosity of business and philanthropy to strengthen PPS's mission of providing a rich and dynamic learning experience for every student. He also serves as President of The Fund for Portland Public Schools, PPS' nonprofit fundraising arm. He's led similar initiatives in Los Angeles and San Francisco, creating strong movements in support of youth and public education.
A son of undocumented immigrants, Jonathan graduated with a Bachelor of Arts in Sociology & Philosophy and a Master of Arts in Management from Azusa Pacific University. He has earned multiple professional accolades, including being named to the 2018 Forbes' "30 Under 30 in Education" list. Jonathan lends his thought leadership to the Board of Directors of two nationally-based nonprofits: Futuro Media Group and Arte Público Press. At the local level, Jonathan serves on the Board of Directors of the Portland Trail Blazers Foundation, is the Co-Chair for the 3 to PhD Collaborative at PPS' Faubion K-8 School and serves on the Latino Partnership Program Statewide Advisory Council for the Oregon Community Foundation. He is a "big brother" to a PPS 6th grader through the Big Brother Big Sisters of the Columbia Northwest.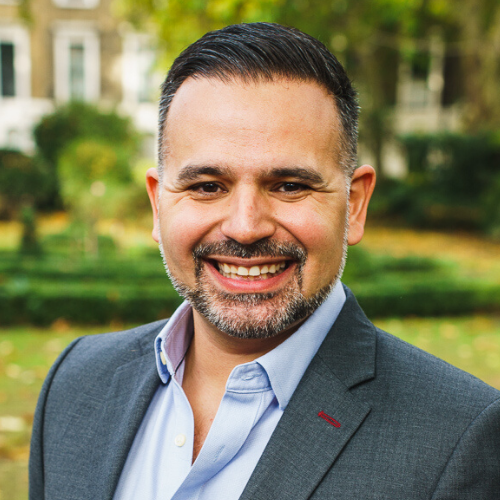 Carlos Miranda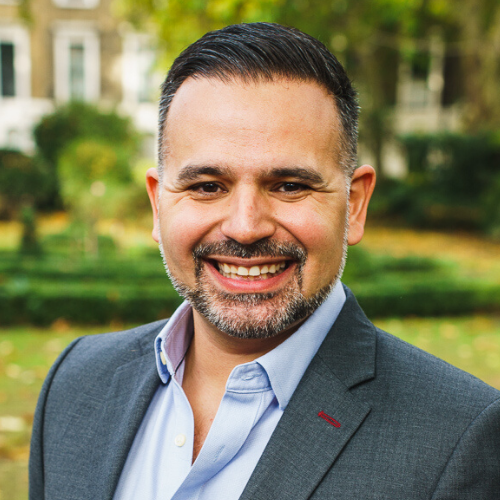 Carlos Miranda
Founder, I.G. Advisors | Founder & CEO, Social Misfits Media | Co-Founder & Chairman, Lightful
Carlos is an entrepreneur passionate about business with purpose. He focuses on helping both for- and non-profit organizations realize their social impact ambitions—whether it's through providing strategic advice, or helping clients make better use of technology. Based in London, Carlos splits his time between the three businesses he founded.
In 2011, Carlos founded I.G. Advisors—a strategy consultancy that provides philanthropy, corporate impact, and fundraising advice. Since launching I.G., the company has worked with a wide variety of philanthropists, foundations, companies, charities, and social enterprises—it's now recognized as one of the world's most trusted social and environmental focused consultancies. I.G.'s clients include the Bill & Melinda Gates Foundation, Oxfam, Adobe, the Ford Foundation, and UN Women. I.G. is a proud B Corp. 
Carlos is also the Founder and Chief Executive of Social Misfits Media. Social Misfits is a digital agency that helps organisations design and deliver dynamic social media strategies. The firm works with a range of businesses, charities, and government bodies including LinkedIn, the NHS, Amnesty International, and the Islamic Development Bank. Social Misfits is a member of The Brewery, parent company of global communications agency, freuds. Like I.G. Advisors and freuds, Social Misfits is also a B Corp. 
Finally, driven by an interest in technology, Carlos saw the need for reliable, robust, and practical digital support, tools, and expertise for purpose-focused organisations. To address this, in 2014 he co-founded and is Chairman of Lightful, a SaaS and technology consultancy business. Lightful helps its clients, which include Comic Relief, Save the Children, the Rhodes Trust, and the Esmée Fairbairn Foundation, scale their impact through the power of technology. 
Carlos started his career as a major gifts fundraiser at the New York Public Library, and holds an MSc from the London School of Economics and a BA from New York University. He's fluent in Spanish, an avid sci-fi fan, and father to very rambunctious boy-girl twins; Carlos failed to convince his wife Alisha of the benefits of naming them Luke and Leia.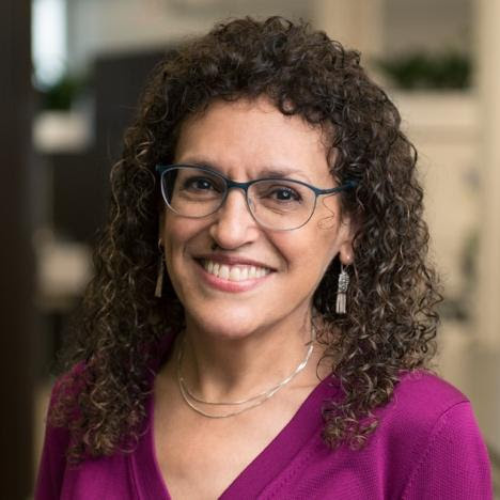 Maria Teresa Rojas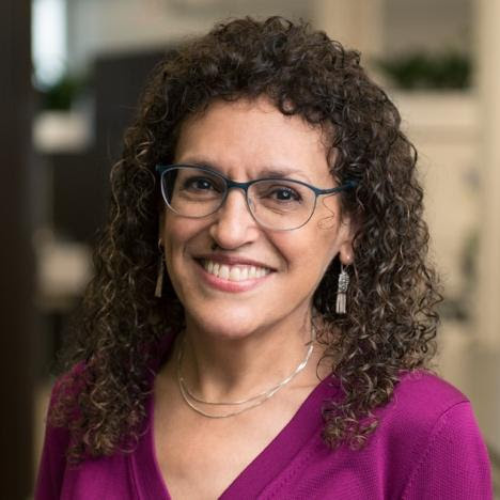 Maria Teresa Rojas
Management Consultant
Maria Teresa Rojas is a senior executive with extensive experience building institutions, developing programs, and implementing grantmaking strategies. She specializes in startup programs. Among them, founding and directing the Open Society Foundations' International Migration Initiative, creating a funder collaborative in Central America and Mexico, and building a television network for the City of New York. She recently concluded her long career with the Open Society Foundations. She is working now as a management consultant and serving as associate director of the Herstory Writers Network, where she leads strategic planning and the carceral justice programs.
In her earlier career, Maria Teresa worked as a journalist, filmmaker, radio correspondent, and television producer. She currently serves on the board of Ayiti Demen|Haiti Tomorrow. Previously, she served on several boards, including Hispanics in Philanthropy, New York Women's Foundation, Grantmakers Concerned with Immigrants and Refugees, and the Kaldor Centre for International Refugee Law at the University of New South Wales. Maria Teresa was born in Bogota, Colombia. She has traveled extensively on all seven continents and considers New York City and New Jersey my home.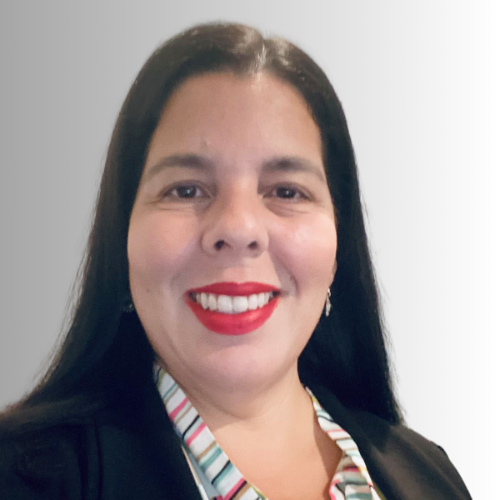 Brenda Camacho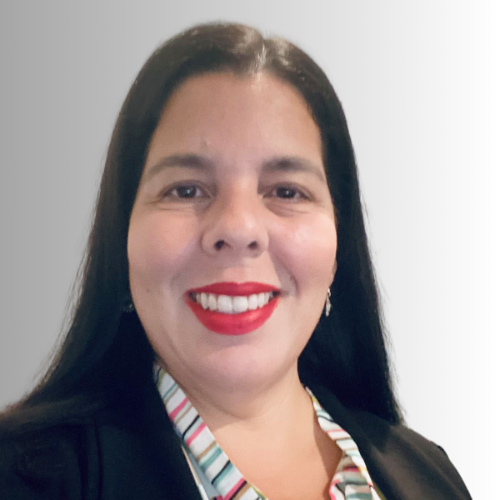 Brenda Camacho
Board Treasurer | Chief Financial and Operations Officer, Center for Disaster Philanthropy
Brenda Camacho is responsible for all aspects of the financial and operations functions of the Center for Disaster Philanthropy. She is a member of the executive leadership team and oversees contracts, budgeting, financial due diligence for grantmaking, audit and tax compliance, human resources, information technology, and regulatory requirements.
She is a seasoned nonprofit leader with more than 20 years of experience in social services, health care, and parks and recreation.
Throughout her career, Brenda has focused on building up organizations' infrastructure and aligning resources with costs to achieve growth and revenue goals.
Brenda has led all areas of business operations, including finance and accounting, human resources, IT, and facilities. Additionally, she has provided oversight to events and conference teams and research and evaluations programs, and has collaborated closely with programs, development and fundraising teams.
She has led organizational diversity, equity and inclusion initiatives, including the implementation of equitable hiring practices and learning journeys to raise bias awareness.
She is passionate about aligning resources and mission work through the cost accounting matching principle, ensuring that programs are properly funded for the sustainable execution of deliverables.
Brenda holds a master's of accounting from the H. W. Huizenga Business School of Nova Southeastern University.
She was awarded nonprofit CFO of the year honors by the Washington Business Journal in 2015 and DCA Live in 2021.
She lives in Leesburg, Virginia, with her daughters and three pets.