Production Team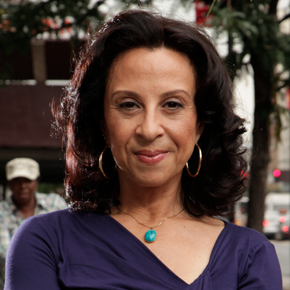 Maria Hinojosa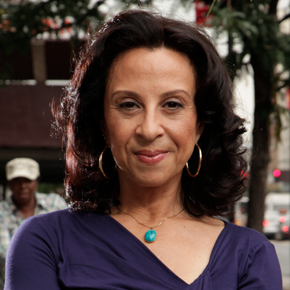 Maria Hinojosa
President & CEO of The Futuro Media Group, Anchor & Executive Producer of Latino USA
As a reporter who was the first Latina in many newsrooms, Maria Hinojosa dreamt of a space where she could create independent, multimedia journalism that explores and gives a critical voice to the diverse American experience. To that end, in 2010, she created the Futuro Media Group, an independent nonprofit organization based in Harlem, NYC with the mission to create multimedia content for and about the new American mainstream in the service of empowering people to navigate the complexities of an increasingly diverse and connected world. As the Anchor and Executive Producer of the Peabody Award winning show Latino USA, distributed by NPR, as well as Co-Host of In The Thick, Futuro Media's new political podcast, Hinojosa has informed millions about the changing cultural and political landscape in America and abroad. Hinojosa is also Anchor and Executive Producer of the PBS show America By The Numbers, the first national television series to examine our country's dramatic demographic shifts, and Humanizing America, a digital video series that deconstructs stereotypes about the American electorate. Hinojosa is also a new contributor to the long running award-winning news program CBS Sunday Morning, and is a frequent guest on MSNBC
Hinojosa's nearly 30-year career as an award-winning journalist includes reporting for PBS, CBS, WNBC, CNN, NPR, and anchoring the Emmy Award winning talk show Maria Hinojosa: One-on-One. She is the author of two books and has won dozens of awards, including: four Emmys, the John Chancellor Award, the Studs Terkel Community Media Award, two Robert F. Kennedy Awards, the Edward R. Murrow Award, and the Ruben Salazar Lifetime Achievement Award. Hinojosa was the first Latina to anchor a PBS FRONTLINE report: "Lost in Detention" which aired in October 2011, explored abuse at immigrant detention facilities, garnering attention from Capitol Hill as well as both the mainstream and Spanish-language media.
Hinojosa has reported hundreds of important stories — from the restrictive immigration policies in Fremont, Nebraska, to the effects of the oil boom on Native people in North Dakota, to stories of poverty in Alabama. As a reporter for NPR, Hinojosa was among the first to report on youth violence in urban communities on a national scale. During her eight years as CNN's urban affairs correspondent, Hinojosa often took viewers into communities rarely shown on television. Now at the Futuro Media Group, Hinojosa continues to bring attention to experiences and points of view that are often overlooked or underreported in mainstream media, all while mentoring the next generation of diverse journalists to delve into authentic and nuanced stories that impact their communities. She is currently the Sor Juana Inés de la Cruz Chair of Latin American and Latino Studies at DePaul University in Chicago, and lives with her husband, son and daughter in Harlem, New York.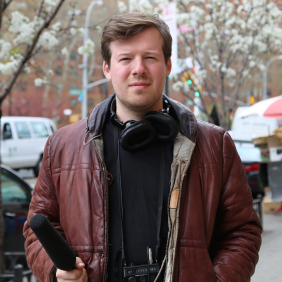 Marlon Bishop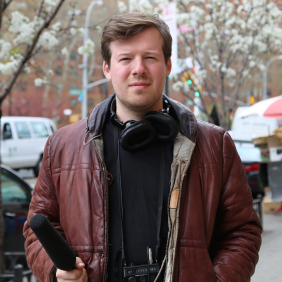 Marlon Bishop
Senior Editor, Latino USA
Marlon Bishop is a Peabody Award-winning radio producer and journalist with a focus on Latin America, immigration, identity and society, music and the arts. He got his start in radio producing long-form documentaries on Latin music history for the public radio program Afropop Worldwide. After a stint reporting for the culture desk at New York Public Radio, Marlon spent several years writing for MTV Iggy, MTV"s portal for global music and pop culture. Marlon's radio pieces and writing have appeared in NPR, Studio 360, The World, The Fader, Billboard, and Fusion, among other outlets. In 2015 he won a Peabody Award for his investigative reporting on gang violence and migration in Honduras. Marlon is currently the Senior Producer of Latino USA, where he manages the production team in addition to working on long-form narrative pieces and investigative projects.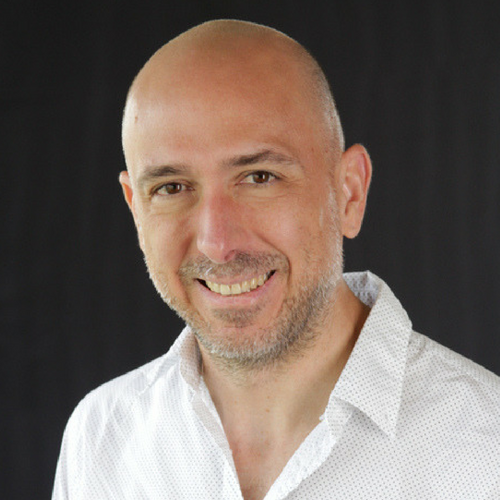 Miguel Macias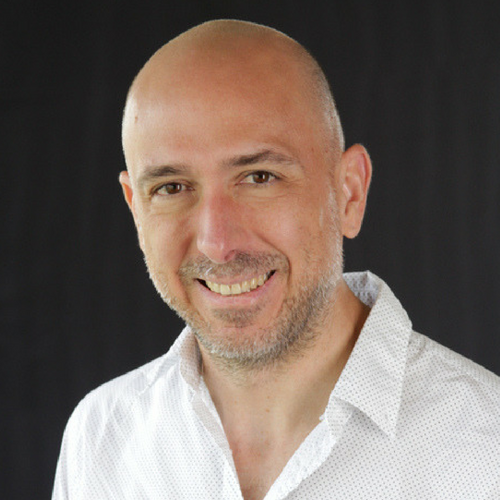 Miguel Macias
Senior Producer
Miguel Macias is a radio and video producer based in Brooklyn, New York. Currently Miguel is the Senior Producer of Latino USA.
Miguel has worked as an associate professor and deputy chair for graduate studies in the Department of Television and Radio at Brooklyn College. Prior to that, Miguel worked as the Los Angeles Bureau Chief for Youth Radio; for American Public Media's as an associate producer and director for the Marketplace Morning Report; and at New York Public Radio WNYC's Radio Rookies as an associate producer.
Miguel is also proud to have worked as a volunteer for the NGO MADRE. As such, he has trained indigenous radio reporters in Peru, instructed video editing to teenagers in Colombia, and taught radio production to activists in Nicaragua.
Miguel received a Peabody Award in 2006 as the associate producer for WNYC Radio Rookies' Mosholu series.
Originally from Seville, Spain, Miguel moved to the U.S. in 2001 and earned an M.F.A. in Television Production from Brooklyn College.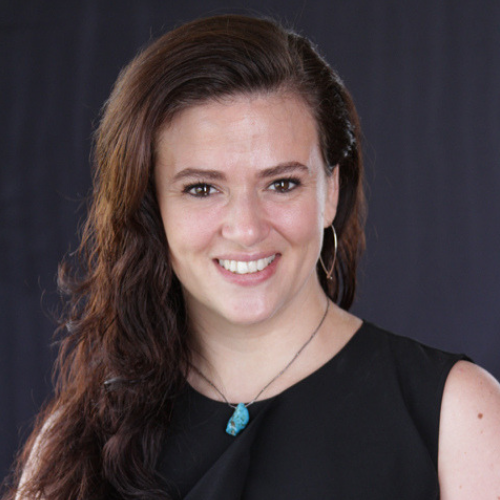 Natalia Fidelholtz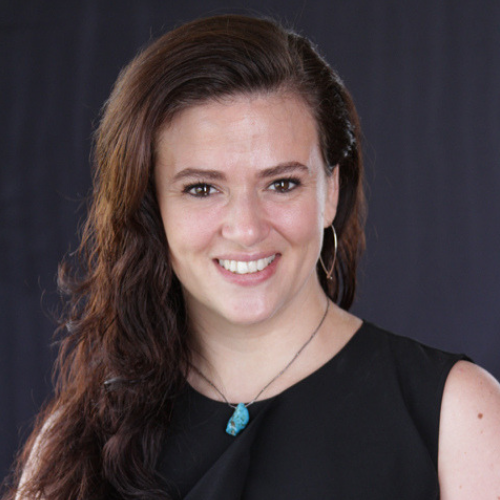 Natalia Fidelholtz
Senior Manager, Production and Operations
Natalia Fidelholtz holds a B.A. in Film Studies from the University of California, Berkeley and an M.A. in Moving Image Archiving and Preservation from New York University. Before joining Latino USA, she was formerly at StoryCorps, where she focused on collecting and archiving diverse voices in the US. Prior to joining StoryCorps, she worked for Cinema Tropical doing Latin American film distribution, was Registrar at the Museum of the Moving Image, and she has done research and conducted workshops on ephemeral art preservation. In her spare time she is co-editing a book on Luis Buñuel. Natalia delights in the places where stories, visual media, words, and of course, people meet.
Fernanda Camarena
Fernanda Camarena
Senior Editor
Fernanda Camarena is a Peabody Award-winning radio producer and reporter. She is currently a Senior Editor at Latino USA, where she manages a team of producers, editors and reporters, and oversees the editorial vision of the show, which airs weekly on NPR. She also develops long from pieces and investigative projects.
Prior to Latino USA, she was a bilingual reporter-producer for Reveal, a weekly investigative radio show by the Center for Investigative Reporting (CIR). She is also a 10-year TV news veteran. Before radio, she was national correspondent for Telemundo Network's prime-time newscast, Noticiero Telemundo. A native of Juarez, Mexico, her reporting has taken her around the U.S. and into Mexico to cover everything from politics and immigration to social issues. She has been nominated for two Emmy Awards, and her investigative projects include "Las Hijas Perdidas de Juarez," which examined unsolved female murders in Juarez, and "Feria de Ilusiones," a report on the struggles of U.S. carnival workers from Tlapacoyan, Mexico. She also has worked for Univision and Televisa, and contributed to "60 Minutes" on CBS. She is based in New York City.
Sophia Paliza-Carre
Sophia Paliza-Carre
Editor, Latino USA
Sophia Paliza-Carre is an editor at Latino USA.
She has previously worked as a radio producer at WNYC, where she worked for Radio Rookies, a team that works with young people to tell their stories. She has also reported on gentrification and housing issues, and helped to create WNYC's award-winning news series: "The Affordability Project." Previous to that, produced at storytelling nonprofit The Moth and created a public-art storytelling project in Arizona, as part of a national radio initiative called Localore. She holds a B.A. in history from Stanford University.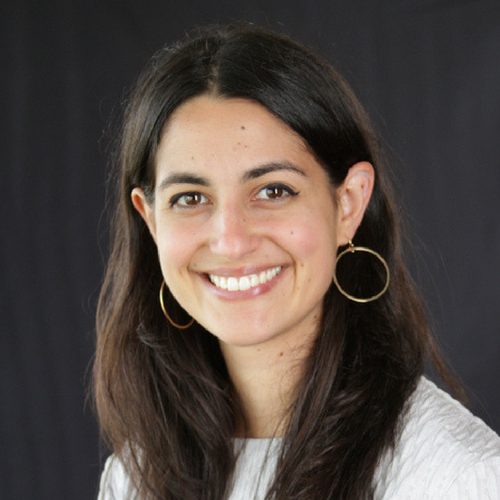 Antonia Cereijido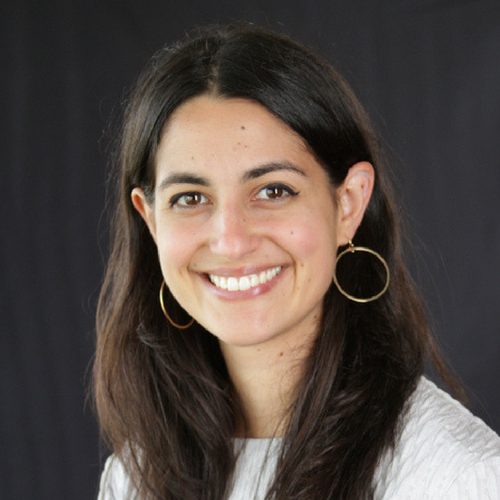 Antonia Cereijido
Producer, Latino USA
Antonia Cereijido is an award-winning producer at Latino USA. Her coverage has ranged from cultural analysis of the minions to a deep dive into the immigration reform movement. She is the co-host of Mic.com's podcast The Payoff. You can hear Antonia on Another Round, The Dinner Party Download and as a guest host on Slate's Represent. She has interpreted for This American Life and Love + Radio.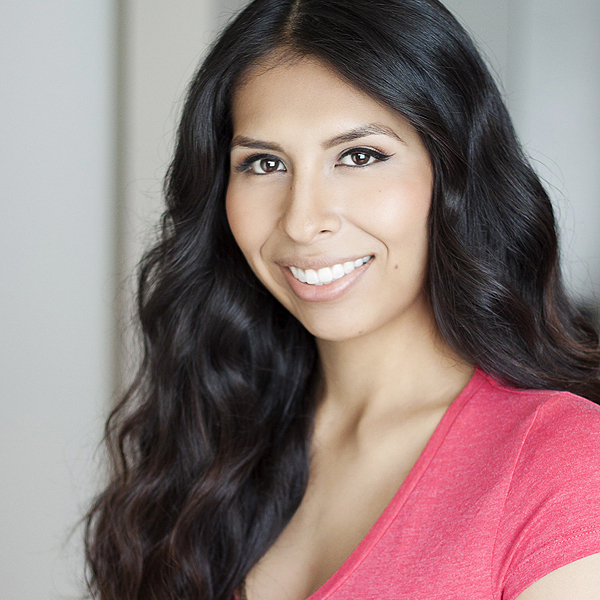 Janice Llamoca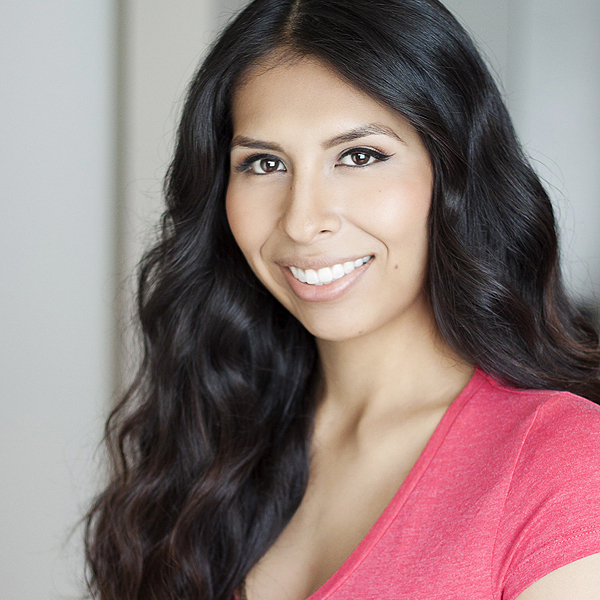 Janice Llamoca
Producer
Janice Llamoca is an award-winning journalist and producer at NPR's Latino USA. She began her career as an entertainment digital journalist and over the past five years, Janice has shifted her focus to audio sharing narratives about communities of color. During her time as a radio producer, she has done stories about history, language access, and culture, and humanizes her stories with compelling voices. Her work has been featured in The New York Times, NPR's Code Switch, LA Weekly, Remezcla and more.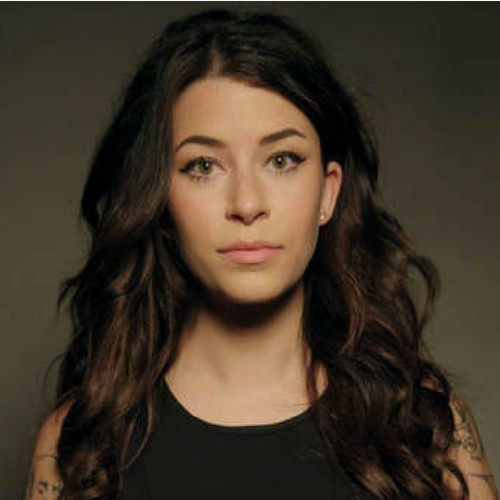 Maggie Freleng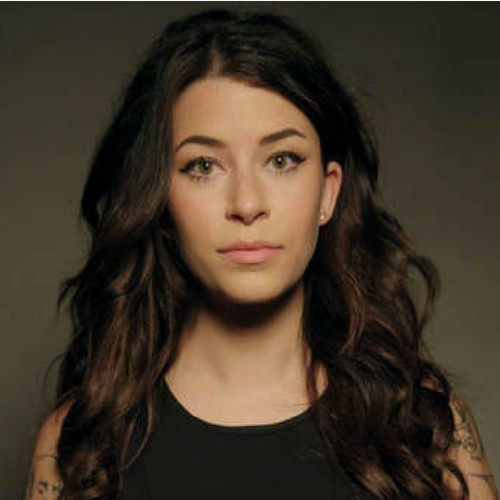 Maggie Freleng
Producer at Large
Maggie is Latino USA's Producer at-Large. She is an NPR Next Generation Radio fellow and mentor and a former producer at WNYC and of The Guardian's What Would a Feminist Do with Jessica Valenti. Her work has been featured on WNYC, NBC New York, WHYY, WHYY's The Pulse, Popular Science, Boston Globe, The Huffington Post, and Voices of New York. She was the New York blog correspondent for Stop Street Harassment, Women's eNews and was a production assistant at WAM! (Women, Action, and the Media).
Stephanie Lebow
Stephanie Lebow
Audio Engineer: Latino USA / Producer: In The Thick
Stephanie Lebow is a Peabody award-winning audio engineer for her work on Afropop Worldwide. She found her passion for radio at Indie 103.1 FM in LA, as an audio engineer, producer, and on-air personality. She got her start at WFNX, WERS, and WBOS in Boston.
She has mixed and produced music in a multitude of genres from jazz to pop, and received an independent music award for her work. She has also mixed and done sound sweetening for indie films and documentary series such as America By The Numbers and Miss Sharon Jones!
She graduated from Emerson College with a major in Audio Production and a minor in Broadcast Journalism. When she's not using ProTools to build radio shows, she uses it as an instrument in her own electronic/indie project Stef Lebaux.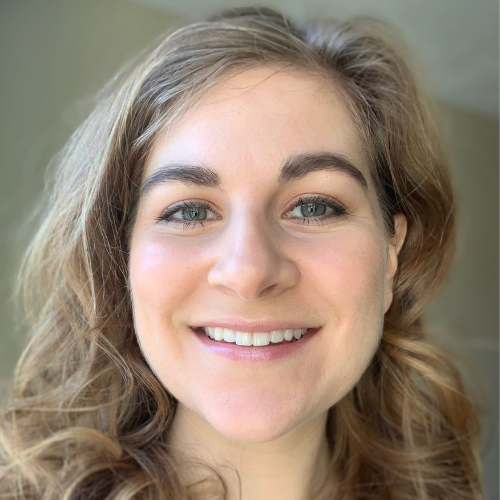 Julia Caruso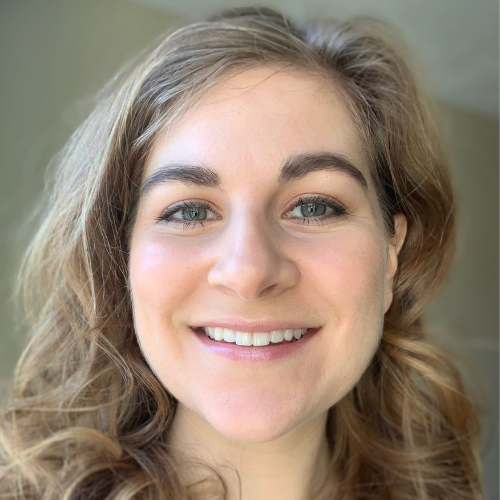 Julia Caruso
Audio Engineer
Julia Caruso got her start in radio as a broadcast engineer for CBS Radio. Prior to working at Futuro Media, she was the Studio Manager for the Music Technology program at New York University overseeing the recording studios and mentoring students. She is an active member of the Audio Engineering Society and has been on the convention committee for their annual international convention in NYC for several years. She holds a bachelor degree in Music Technology and a masters degree in Food Studies, both from NYU. Learning about culture through food and music is a passion of hers.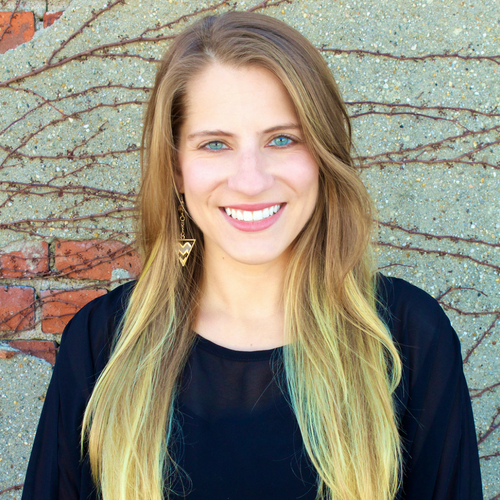 Nicole Rothwell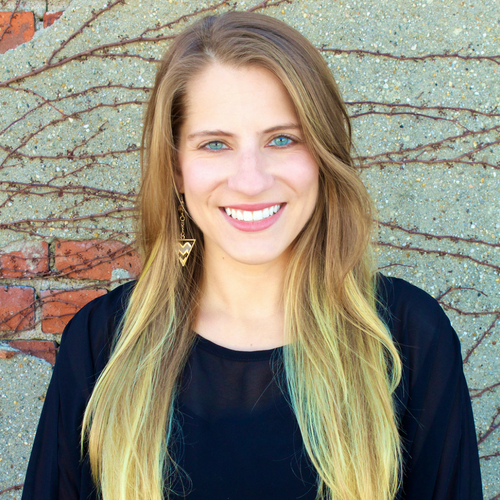 Nicole Rothwell
Associate Producer, In The Thick
Nicole Rothwell is a multimedia journalist who has covered politics and human rights in Mexico City, Bogotá, Jerusalem and New York City. Her work has been featured with WNYC's The Takeaway, Organized Crime and Corruption Reporting Project, La Silla Vacía, The Indypendent and Americas Program. Nicole is an alumna of CUNY Graduate School of Journalism. Originally from Washington state, she has a BA in International Relations and Spanish from Seattle University.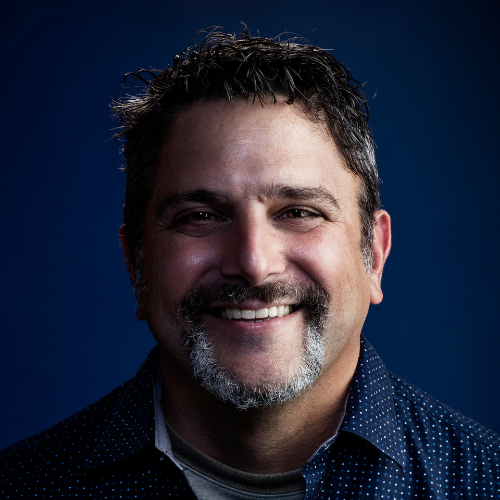 Julio Ricardo Varela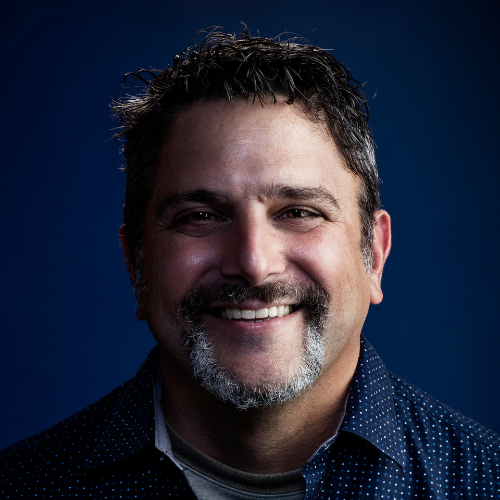 Julio Ricardo Varela
Digital Media Director, Senior Digital Editor of LatinoUSA.org, Co-Host of In The Thick
As Digital Media Director for Futuro Media, Julio (Julito) Ricardo Varela works with all of Futuro's shows and is a key voice is shaping the company's digital vision. He is also a frequent contributor to Latino USA, LatinoUSA.org editor and co-host (with Maria Hinojosa) of In The Thick.
Before joining Futuro, Julio was digital producer for Al Jazeera America's "The Stream" and his work has been featured in many global outlets, including the Guardian, ESPN, the New York Times, Quartz, Le Monde, WGBH, WNYC, Face the Nation, MSNBC, Fusion, Univision and Telemundo. He has made numerous national TV appearances for Latino USA and Futuro.
In 2015, the National Association of Hispanic Journalists honored Julio with its inaugural DALE (pronounced like Pitbull would say it) Award, given to "given to an individual or company that steps up and goes above and beyond to ensure Latinos are fairly and accurately represented." A native of Puerto Rico, Julio spent his childhood between San Juan and the Bronx. He was also a contributing reporter at The Boston Globe. Julio graduated cum laude from Harvard College.
In 2011, Julio founded LatinoRebels.com, one of the top U.S. Latino digital media sites in the world.
Amanda Alcantara
Amanda Alcantara
Digital Media Editor
Amanda Alcantara is a writer and journalist. She is Co-Founder and Editor of La Galería Magazine and author of the blog Radical Latina. Her storytelling is centered around themes of Caribbean womanhood, from a socio-cultural perspective. Her work on feminism, identity, and other topics related to Latinidad has been published on Latino USA, Remezcla, Latino Voices and Black Voices on The Huffington Post, The Washington Post's The Lily, BESE, and recently on The San Francisco Chronicle. In May of 2017, Amanda obtained a Master of Arts from NYU in Latin American and Caribbean Studies where her thesis focused on the experience of women residing on the border of the Dominican Republic and Haiti—she travelled to Dajabón and Ouanaminthe and interviewed 22 women to complete the project. In 2018, her speech AfroLatinidad and Redefining Resilience in the Latinx Community was published on the anthology Latinas: Struggles & Protests in 21st Century USA, published by Red Sugarcane Press. She has a BA from Rutgers University. A map of the world turned upside down hangs on her wall.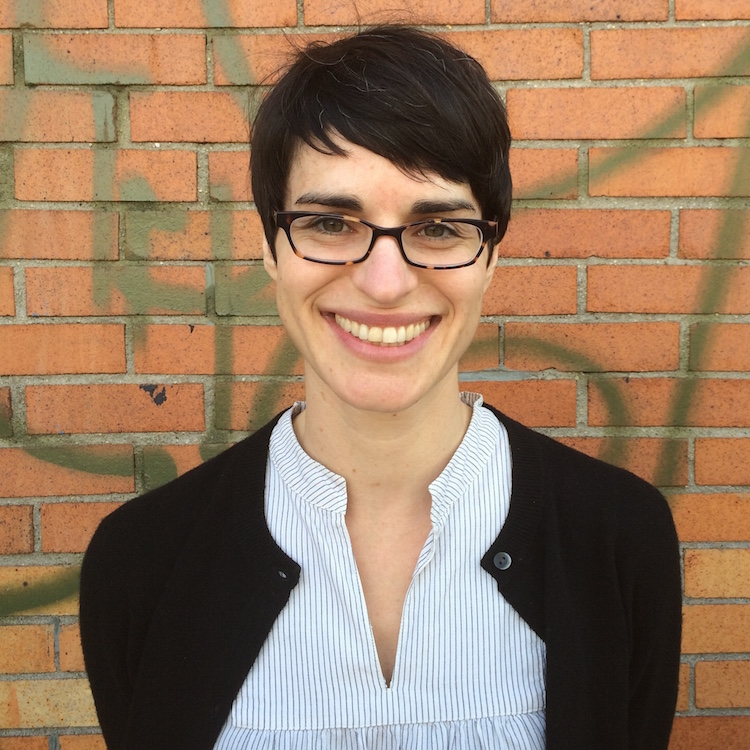 Charlotte Mangin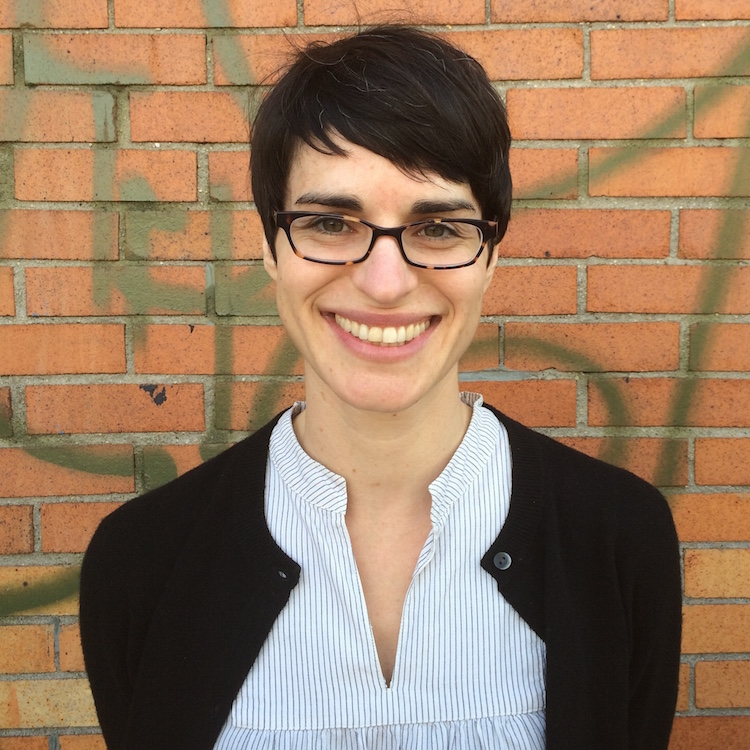 Charlotte Mangin
Series Producer, America By The Numbers & Humanizing America
Charlotte Mangin has been a documentary filmmaker since 2000. She spent five years on staff of National Geographic Television & Film, reporting from the jungles of the Amazon to the Himalayan Mountains, followed by five years as story producer for PBS's international affairs series Wide Angle, overseeing the production of more than a dozen documentaries covering issues such as legal reform in China, race relations in Brazil, and human rights activism in Zimbabwe.
Her hour-long Wide Angle program about women's rights in Morocco won an International Documentary Award. Charlotte directed, produced and edited an independent documentary about Moroccan street children, Tangier Treehouse, winning an ITVS grant and aired on PBS in 2007. In 2012 and 2013, she produced an Emmy-nominated archival documentary series for Thirteen/WNET. For the past four years, Charlotte was series producer for Futuro Media's television and video series, America By The Numbers and Humanizing America.
A native French speaker, Charlotte was born in Paris, attended Amherst and earned a Masters degree in East Asian Studies from Harvard.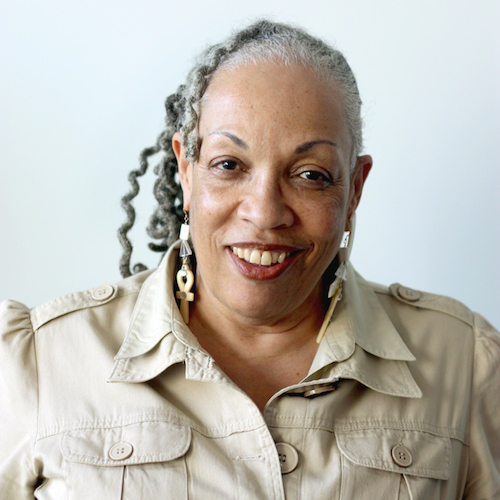 Sandra Rattley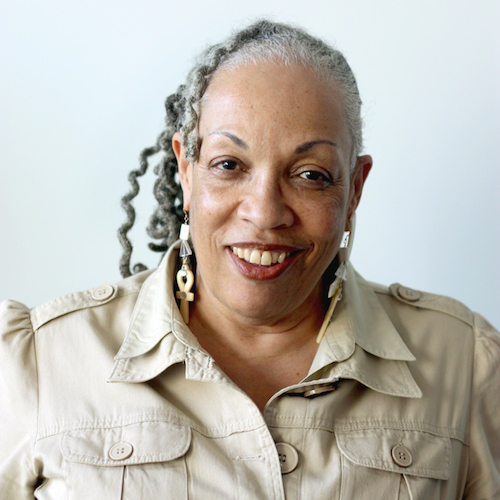 Sandra Rattley
Executive Producer, America By The Numbers
Sandra Rattley is a behavior change communications specialist with over 35-years experience as a communications leader. In 1999, she launched the Africa Learning Channel, a Pan-African information service broadcast via WorldSpace Satellite Radio to over 100 million listeners in 51 African countries, providing first-voice, best practices information for poverty reduction, civic engagement and good governance. She also led a 3-year HIV/AIDS information campaign in rural villages in Uganda and Zambia to increase AIDS awareness and reduce stigma. Ms. Rattley has directed numerous federal and local government programs designed to increase the capacity of NGOs that serve those disproportionately impacted by poverty, as well as a DC Government HIV/AIDS Administration program to establish HIV/AIDS Drop-In Centers at churches and other faith-based organizations to offer services and support to people infected and affected by the virus.
Ms. Rattley has served as Vice President of Cultural Programming for National Public Radio, as manager of public information, marketing, community outreach and audience research, as well as National News Editor at NPR. She conceived and managed the first comprehensive research study of NPR's African American audience. She has extensive electronic media and print experience, working as a reporter, oral historian, documentarian and executive producer of major projects, including WADE IN THE WATER, a series on African American sacred music produced in partnership with the Smithsonian Institution and hosted by Bernice Johnson Reagon; as well as MAKING THE MUSIC, hosted by Wynton Marsalis. Both 26-part series won the highest recognition in journalism, the Peabody Award. She has been awarded similar honors from the Corporation for Public Broadcasting and National Education Association, among others.
She also has extensive experience planning and implementing public information and media campaigns, conducting research and providing strategic planning advice to numerous organizations such as the African National Congress, Africare, Amnesty International, National Urban Coalition, the Rockefeller Foundation, the Women's Health Project, and World Music Productions. She also served as Director of Comunications for the Congressional Black Caucus, press spokesperson for Nelson Mandela's first national US tour, and as media representative and speech writer for Winnie Mandela. She has collected oral histories and produced documentaries about her mother's family, the Quanders, who are the focus of educational presentations at Mt. Vernon, the home of the first US President, George Washington, as well as the Smithsonian Institution, naming them the oldest documented African family in the US, tracing lineage and history to Ghana, West Africa.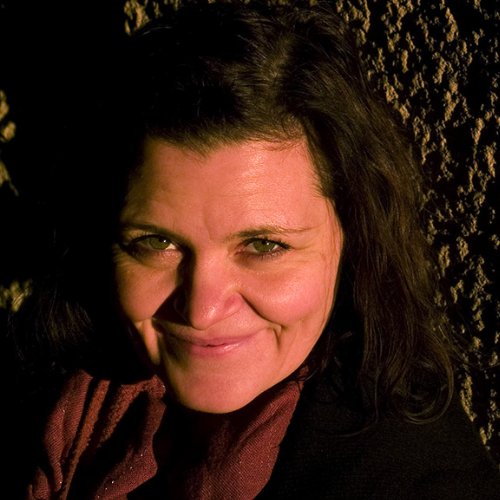 Diane Sylvester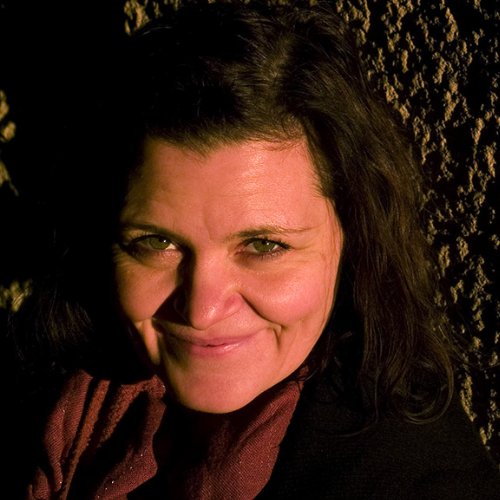 Diane Sylvester
Executive Producer, Investigative Unit
Diane Sylvester is twenty-five year veteran journalist and storyteller. She most recently worked as the Senior Planning Manager for the Wall Street Journal's Global Video Unit, and helped spearhead their coverage of the 2016 Presidential Election and the first year of the Trump Presidency. Previously she worked for ABC and CNN reporting from Washington DC, New York and overseas. She's covered a variety of stories and beats including the White House, Pentagon, Congress and other political and general news assignments including the Kosovo War, the impeachment of President Bill Clinton, the September 11, 2001 terrorist attacks and the aftermath of hurricanes Katrina and Rita. Her reporting has garnered multiple Emmy awards and a NY Press Award. She has also worked as an independent filmmaker and storyteller. Her short films have been shown in New York and Barcelona and she was awarded a National Endowment for the Humanities grant for her work-in-progress documentary about Cuban-US relations.
Administrative Team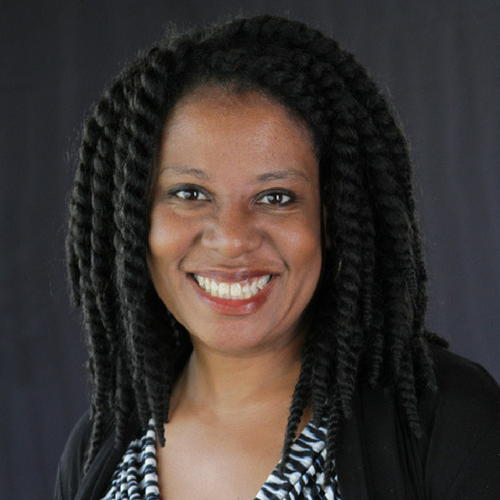 Erika Dilday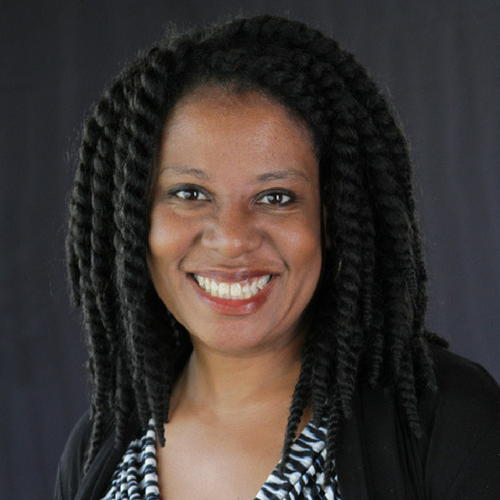 Erika Dilday
Executive Director
Tasked to shaping and guiding Futuro Media's strategic vision and long-term sustainability, Erika Dilday brings over 20 years of experience in not-for-profit organizations specializing in local and national media companies.
Prior to Futuro Media, Dilday was the Executive Director of Maysles Documentary Center in Harlem where she oversaw community cinema and education programs and produced the award-winning documentary, In Transit. She also held strategic planning and financial management roles at The New York Times, National Geographic Television and CBS. Dilday received a M.S. in Broadcast Journalism from Columbia University Graduate School of Journalism and a M.B.A. from the Columbia University Graduate School of Business. She also holds an undergraduate degree in Fine Arts from Harvard University. She is a member of the National Association of Black Journalists (NABJ) and is a long-time Harlem resident. She is currently a fellow in the National Arts Strategies Chief Executive Program and a recipient of the 2017 Distinguished Alumni Award from Columbia Journalism School.
Jared G. Lilly
Jared G. Lilly
Deputy Director, Development
A graduate of Wake Forest University and New York University's M.A. program in Performing Arts Administration, Jared G. Lilly is an accomplished fundraiser with a wide range of experience in the nonprofit administration. He has worked with the Metropolitan Opera's Patron and Individual Giving department, and served as the Director of Development for two seasons with the Berkshire Opera Festival, a summer opera festival located in Great Barrington, MA. Prior to joining Futuro, Lilly led the management consulting arm of IJ Group International, a boutique consulting and producing firm focused on nonprofit board development and governance, strategic planning, and special events.
Currently, Lilly sits on the Wake Forest University College Board of Visitors and is the President of the WAKENewYork Community, and is a classically-trained vocalist and pianist with a degree in music performance.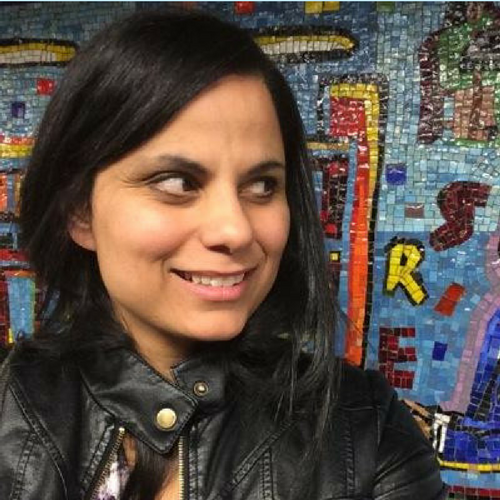 Stacy Parker Le Melle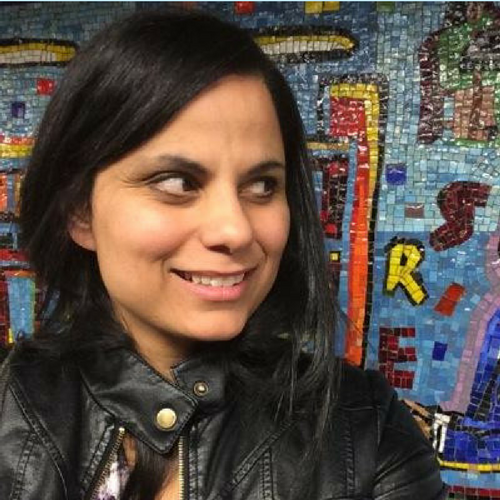 Stacy Parker Le Melle
Institutional Giving Officer
Stacy is an author, teacher, and non-profit administrator who previously served as communications director and workshop director for the Afghan Women's Writing Project. She served as primary contributor to Voices from the Storm: the People of New Orleans on Hurricane Katrina and Its Aftermath and created The Katrina Experience: an Oral History Project. She founded Harlem Against Violence, Homophobia, and Transphobia and co-founded and curates Harlem's First Person Plural Reading Series. She previously served in the Clinton West Wing as both an aide and advance person.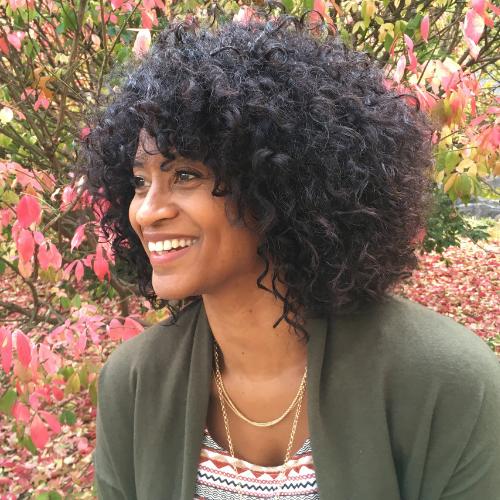 Yolanda Moore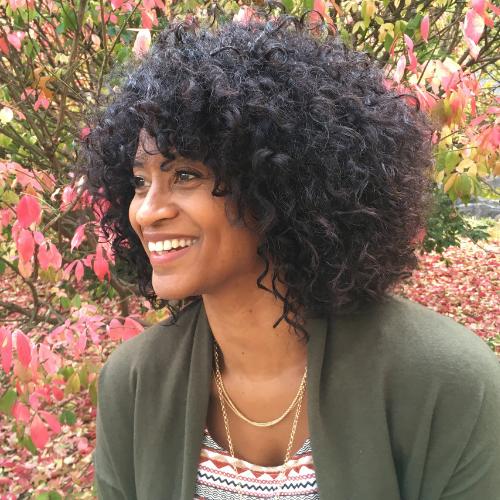 Yolanda Moore
Business Manager
Yolanda comes to Futuro Media with over 10 years of nonprofit administration and management experience.  She received her Master's Degree in International Affairs with a focus on Human Rights and Governance from The New School in New York City.  She has a passion for women's rights issues and completed two practicum programs aimed at combating institutions of gender bias within communities. The first focused on developing a WASH oriented Girls' School Retention pilot program in Tembaro, Ethiopia with WEEMA International, whereas the second was a skills development communications initiative in India with UN Women. In her spare time, she volunteers and does consulting work.  She enjoys traveling, karaoke, cooking and just being with her friends and family.
Luis Luna
Luis Luna
Office Coordinator
Luis Luna joins Futuro Media Group after working in the Theatrical Department at GKIDS. He has also worked on the programming teams at various film festivals, including Hamptons International Film Festival, Brooklyn Film Festival, and others. He received a dual B.A. in Film Studies and English from Hunter College. Born and raised in Jackson Heights, his favorite things include queer cinema, world travel, dancing to Rihanna, and a good cemita.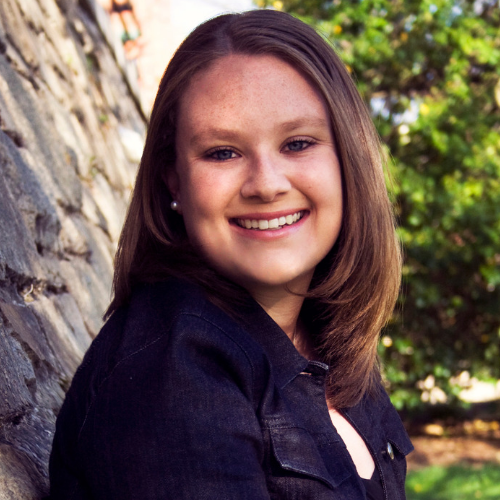 Megan Wrappe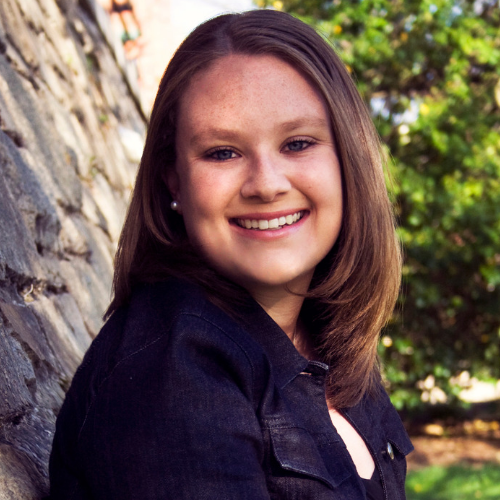 Megan Wrappe
Development Associate
Megan comes to Futuro Media with a background in journalism and nonprofit experience. She received her Bachelor's degree in Communications from Appalachian State University in Boone, North Carolina. She has written for several newsrooms, including LittleThings.com, and was a social media intern at Business Insider. She has a passion for helping people and proudly worked on The Grace Children's Foundation's "Children's Resource Exchange Center" project as their social media coordinator. In her spare time Megan is a theatre critic in New York City where she reviews Off Broadway and Broadway shows. And when she's not at a show, she enjoys football Saturdays rooting for Notre Dame, following UNC basketball, and serving as Appalachian State University's NYC alumni chapter president.