Production Team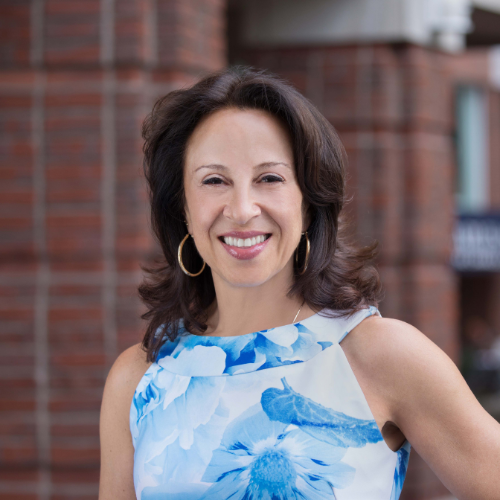 Maria Hinojosa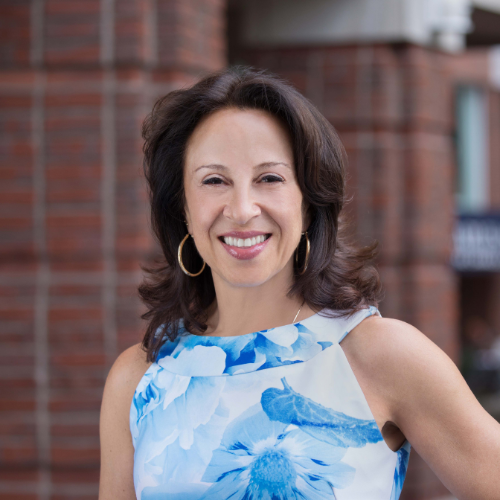 Maria Hinojosa
President of Futuro Unidad Hinojosa, Founder of Futuro Media, Anchor & Executive Producer of Latino USA
As a reporter who was the first Latina in many newsrooms, Pulitzer Prize winner Maria Hinojosa dreamt of a space where she could create independent, multimedia journalism that explores and gives a critical voice to the diverse American experience. She made that dream a reality in 2010 when she created Futuro Media, an independent, nonprofit newsroom based in Harlem, NYC with the mission to create multimedia content from a POC perspective. Futuro does this in the service of empowering people to navigate the complexities of an increasingly diverse and connected world.
As the Anchor and Executive Producer of the Peabody Award-winning show Latino USA, distributed by PRX, as well as Co-Host of In The Thick, the Futuro Media's award-winning political podcast, Hinojosa has informed millions about the changing cultural and political landscape in America and abroad. She is also a contributor to the long-running, award-winning news program CBS Sunday Morning and a frequent guest on MSNBC.
Hinojosa's nearly 30-year career as an award-winning journalist includes reporting for PBS, CBS, WNBC, CNN, NPR, and anchoring the Emmy Award winning talk show from WGBH Maria Hinojosa: One-on-One. She is the author of two books and has won dozens of awards, including: four Emmys, the John Chancellor Award, the Studs Terkel Community Media Award, two Robert F. Kennedy Awards, the Edward R. Murrow Award from the Overseas Press Club, and the Ruben Salazar Lifetime Achievement Award from the NAHJ. She has been honored with her own day in October by New York City Mayor Bill De Blasio and has been recognized by People En Español as one of the 25 most powerful Latina women. Additionally, Hinojosa was the first Latina to anchor a PBS FRONTLINE report: "Lost in Detention" which aired in October 2011 and was the first to explore abuse at immigrant detention facilities, garnering attention from Capitol Hill as well as both the mainstream and Spanish-language media.
As a reporter for NPR, Hinojosa was among the first to report on youth violence in urban communities on a national scale. During her eight years as CNN's urban affairs correspondent, Hinojosa often took viewers into communities rarely shown on television and continued that work longform on Now on PBS. At Futuro Media, Hinojosa continues to bring attention to experiences and points of view that are often overlooked or underreported in mainstream media, all while mentoring the next generation of diverse journalists to delve into authentic and nuanced stories. In 2018 she was a Fellow at Shorenstein Center at the Harvard Kennedy School and is a frequent speaker across the country. In 2019, she was named the inaugural Distinguished Journalist in Residence at her Alma Mater, Barnard College. She lives in New York City with her husband and two children.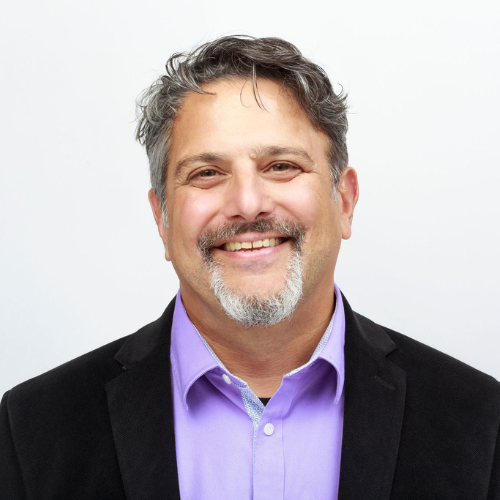 Julio Ricardo Varela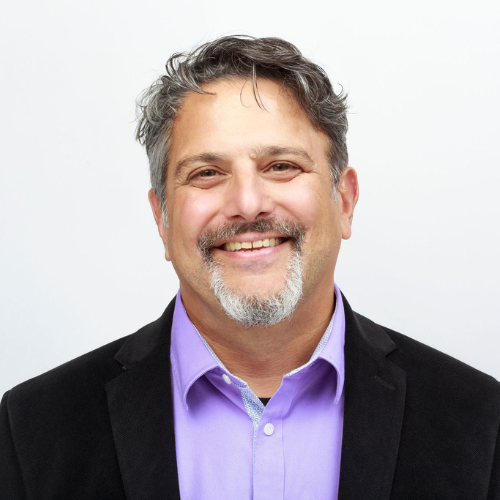 Julio Ricardo Varela
President, Futuro Media
As President for Futuro Media, Julio (Julito) Ricardo Varela is responsible for the business side of the organization and plays a key leadership role in overseeing the company's editorial vision, alongside Maria Hinojosa.
Previously, he was the company's Editorial Director, leading the teams at Latino USA, In The Thick, Latino Rebels and the Community Podcast Lab. As Vice President of New Business Development for Futuro Studios, he headed up the division's new business initiatives, which have received industry accolades and have positioned Futuro for continued, sustainable success.
In 2011, Julio founded Latino Rebels, one of the top U.S. Latino digital media sites in the world. In 2018, LR officially joined the Futuro Media family. He has hosted Latino Rebels Radio since 2014 and continues to do so. He also co-hosts In The Thick with Maria Hinojosa. He is a frequent contributor to Latino USA, and as Digital Director for Futuro from 2015–2020, Julio expanded the show's digital footprint, overseeing historic gains in online and social audiences.
Currently, he is also an MSNBC Opinion Columnist.
Before joining Futuro, Julio was Digital Producer for Al Jazeera America's "The Stream" and his work has been featured in many global outlets, including The New York Times, The Washington Post, The Atlantic, The Guardian, ESPN, NBC News, Quartz, Le Monde, WGBH, WNYC, Face the Nation, Fusion, Univision and Telemundo. He has made numerous national TV appearances throughout his career.
In 2015, the National Association of Hispanic Journalists honored Julio with its inaugural DALE (pronounced like Pitbull would say it) Award, "given to an individual or company that steps up and goes above and beyond to ensure Latinos are fairly and accurately represented." A native of Puerto Rico, Julio spent his childhood between San Juan and the Bronx. He was also a contributing reporter at The Boston Globe and a top publishing executive. Julio graduated cum laude from Harvard College.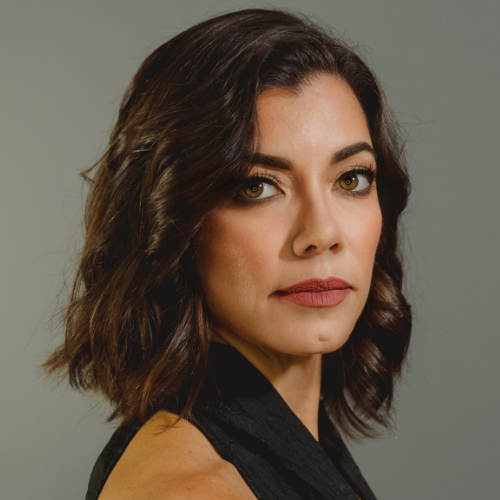 Fernanda Santos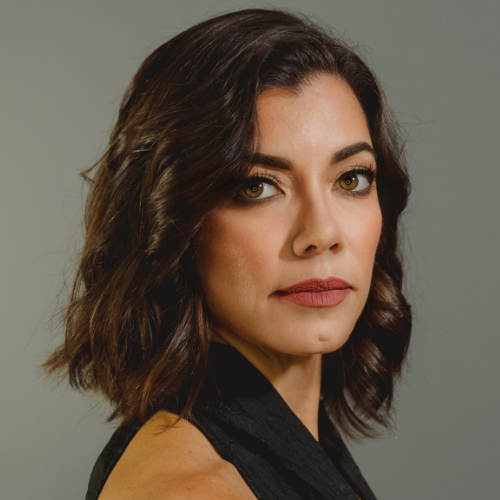 Fernanda Santos
Editorial Director, Futuro Media
Fernanda Santos has focused her career on elevating the stories of underrepresented and misrepresented communities. As editorial director of Futuro Media, she leads a talented newsroom that produces Latino USA, In the Thick and Latino Rebels, giving voice and space to the new American majority. 
She is a professor of practice at Arizona State University's Walter Cronkite School of Journalism and Mass Communication, a contributing columnist for The Washington Post and a writing coach in the Poynter Institute's Power of Diverse Voices, a program focused on elevating the voices of journalists of color. She is also a co-writer of ¡Americano!, a musical based on the life of an Arizona Dreamer that ran Off Broadway in the spring of 2022.
Fernanda got her start in journalism in Rio de Janeiro, Brazil, her home country, and has reported in three languages, in Latin America and the United States. She is a lifetime member of the National Association of Hispanic Journalists and vice president of The Sauce Foundation, which honors her late husband's memory by raising money for journalism scholarships and pancreatic cancer research. Her first book, "The Fire Line," about 19 firefighters killed in one of the deadliest wildfires in U.S., won a first-place award from the Western Writers of America in the nonfiction category. She is currently at work on a memoir.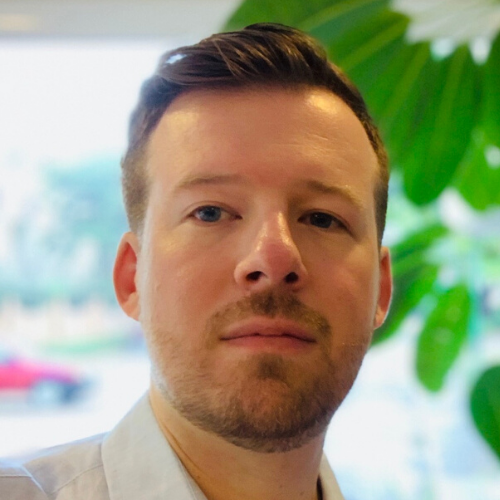 Marlon Bishop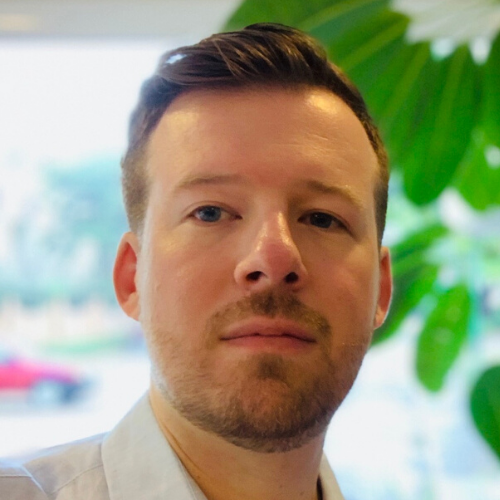 Marlon Bishop
VP of Podcasts, Futuro Studios
Marlon Bishop is a Peabody Award-winning radio producer and journalist with a focus on Latin America, immigration, identity and society, music and the arts. He got his start in radio producing long-form documentaries on Latin music history for the public radio program Afropop Worldwide. After a stint reporting for the culture desk at New York Public Radio, Marlon spent several years writing for MTV Iggy, MTV"s portal for global music and pop culture. Marlon's radio pieces and writing have appeared in NPR, Studio 360, The World, The Fader, Billboard, and Fusion, among other outlets. In 2015 he won a Peabody Award for his investigative reporting on gang violence and migration in Honduras.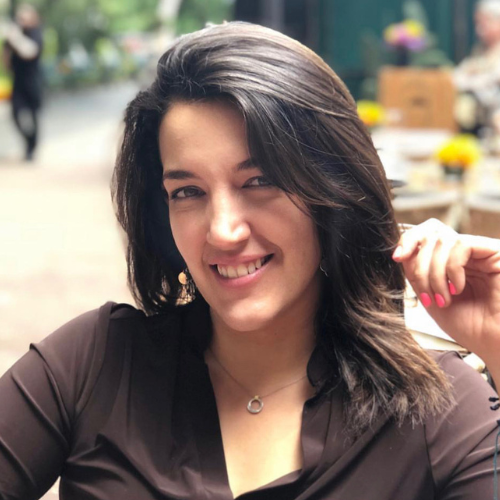 Peniley Ramírez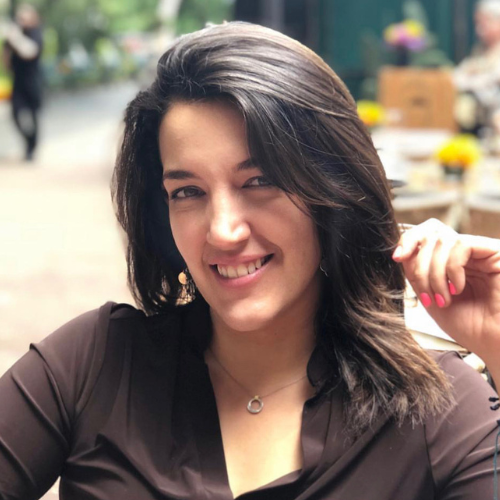 Peniley Ramírez
Executive Producer, Futuro Unidad Hinojosa (FUH)
As a former investigative correspondent at Univision, Peniley led several official investigations of politicians and business people in Latin America and the U.S. She participated in global investigative projects such as the Pulitzer Prize-winning "Panama Papers" and the Scripps Howard award-winning "Pandora Papers," with the International Consortium of Investigative Journalists. Ramírez brings an unparalleled set of experiences to advance the investigative work and special projects led by Maria Hinojosa.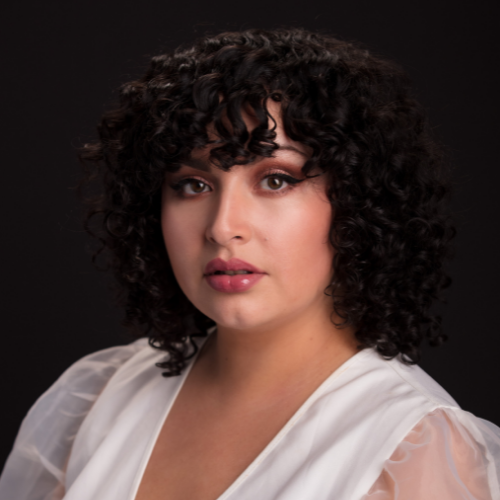 Maria Garcia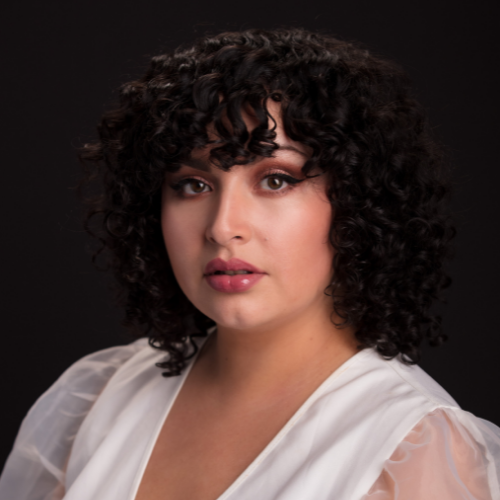 Maria Garcia
Executive Editor, Futuro Studios
Maria Garcia is an award-winning journalist and the Executive Editor of Futuro Studios, where she conceptualizes and oversees new podcast and television projects. Previously, Maria served as the Managing Editor at WBUR, where she oversaw the station's investigative, environmental, education and arts and culture teams. Maria has also been an arts editor and arts reporter, covering overlooked corners of creativity. Early in her career, she covered politics and policy along the U.S.-Mexico border in El Paso, Texas, for over a decade before earning her Masters in Arts and Culture reporting from Columbia Journalism School. Maria splits her time between El Paso, Texas and New York City and enjoys spending time with her son Jael and their dog Chalino.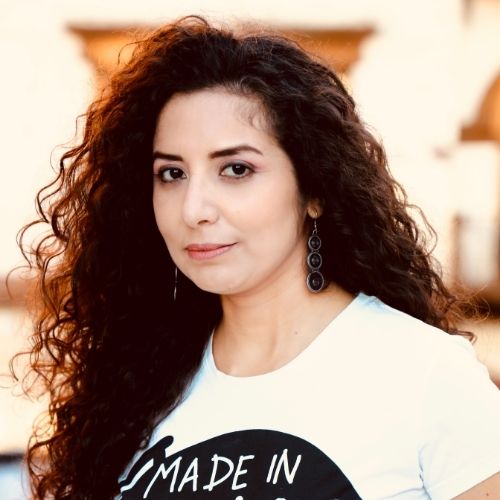 Andrea López-Cruzado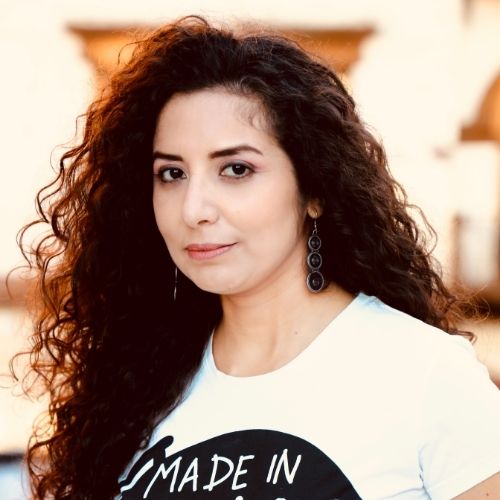 Andrea López-Cruzado
Senior Editor, Latino USA
A bilingual journalist with 20 years in the field, Andrea is currently a senior editor at Latino USA.
Andrea spent just over half of her career at Dow Jones where she worked as an editor for The Wall Street Journal Americas division. For several years, she was also the New York-area correspondent for El Comercio, her native Peru's leading daily newspaper. After a one-year stint as a copy editor for Bloomberg News's Spanish-language service, she entered the world of podcasts. She was Radio Ambulante's fact-checker for over two years as well as Radio Ambulante Studios' news-oriented podcast El Hilo. 
Andrea is also a busy freelancer. She frequently fact-checks for This American Life, Columbia Journalism Review, and Vox Media. For Election 2020, she joined Telemundo News and ProPublica's Electionland as a fact-checker and tip- catcher, respectively. 
Finally, she is also an adjunct at the Craig Newmark Graduate School of Journalism at CUNY where she teaches research to the bilingual class.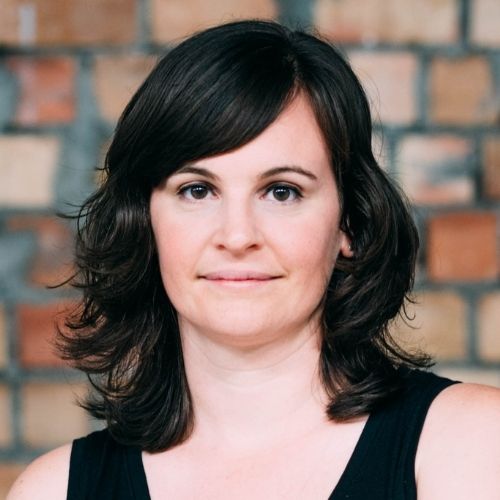 Marta Martinez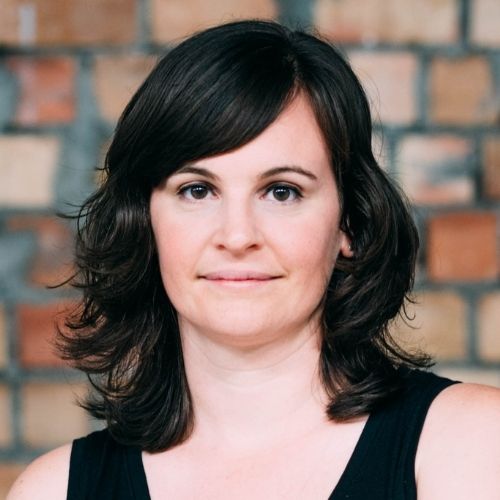 Marta Martinez
Senior Producer, Latino USA
Marta Martinez is a multimedia journalist and currently a senior producer at Latino USA. Her work has appeared on CNN, VICE, Foreign Policy, The Atlantic, Teen Vogue, Univision, Revista 5W, El País, and Le Monde among other media. She is also a creative editor at the journalistic production company Dromómanos. She helped The Fuller Project, a nonprofit newsroom covering issues that affect women globally, set up its first audience engagement and social media strategy.
She specializes in long-form journalism, covering human rights, inequality, migration, and gender, as well as developing audience engagement strategies. She has reported on a sex-based quarantine measure that discriminated against transgender people in Panama, a community built by displaced Colombians that is now welcoming migrant Venezuelans, how the genocide trial came together in Guatemala, and why straight women are marrying each other in northern Tanzania. She is a National Geographic, International Women's Media Foundation, and European Journalism Centre grantee. She worked as a fact-checker for The New York Times and as a researcher for The New Yorker. She's originally from Spain, but has been living in New York for over a decade. She believes that everything tastes better with cheese.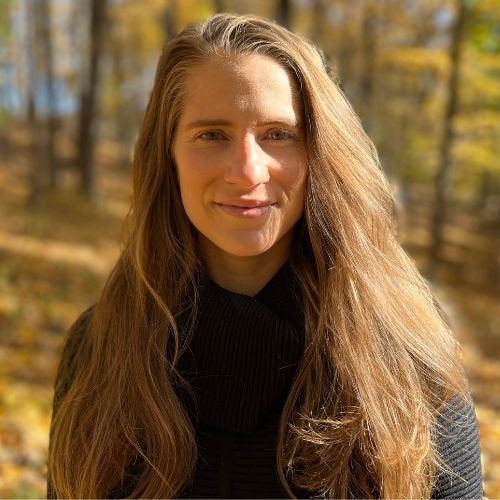 Nicole Rothwell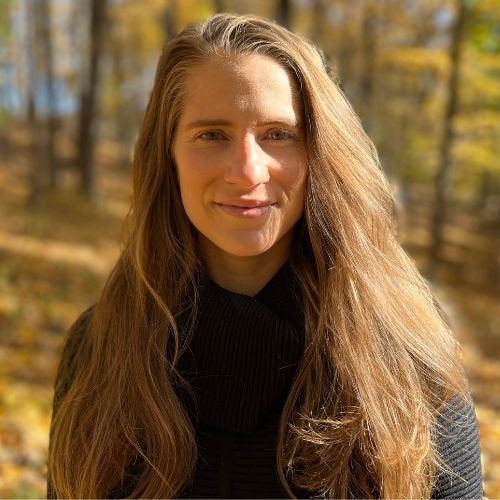 Nicole Rothwell
Senior Producer, Futuro Studios
Nicole Rothwell is a senior producer at Futuro Studios, where she develops new podcasts, oversees production and lead-produces podcast series. She's a Webby-nominated podcast producer and a multimedia journalist who has covered politics and human rights in Mexico City, Bogotá, Jerusalem and New York City. Most recently she senior produced The Sum of Us for Futuro Studios with Higher Ground Audio. Previously she was supervising producer for Futuro Media's award-winning politics podcast, In The Thick, and helped launch the TransLash Podcast. Her work has also been featured with WNYC's The Takeaway, Organized Crime and Corruption Reporting Project, La Silla Vacía, The Indypendent and Americas Program. Nicole is an alumna of CUNY Graduate School of Journalism. Originally from Washington state, she has a BA in International Relations and Spanish from Seattle University.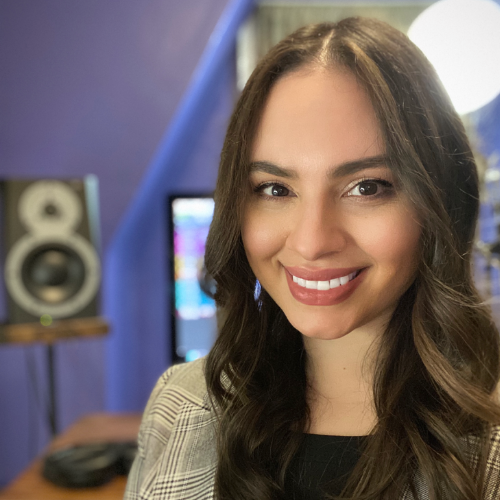 Stephanie Lebow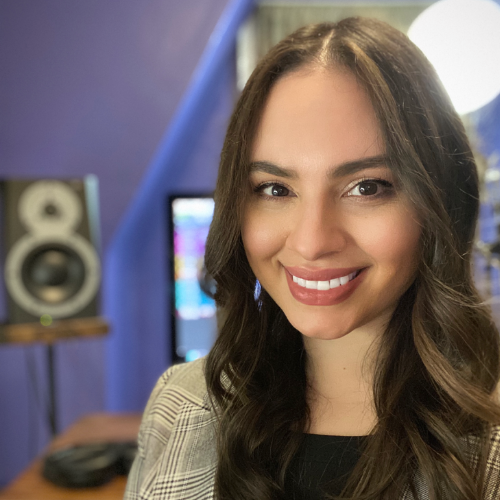 Stephanie Lebow
Director of Engineering/Sound Designer, Futuro Media
Stephanie Lebow is the Director of Engineering/Sound Designer across Futuro Media's properties and the voice of Futuro's funders.
She is a Peabody award-winning audio engineer for her work on Afropop Worldwide. She found her passion for radio at Indie 103.1 FM in LA, as an engineer, producer, and on-air personality.
She has mixed and produced music in a multitude of genres from jazz to pop, and received an independent music award for her work. She has also mixed and done sound sweetening for indie films and documentary series such as America By The Numbers and Miss Sharon Jones!
She graduated from Emerson College with a major in Audio Production and a minor in Broadcast Journalism. When she's not using ProTools to build radio shows, she uses it as an instrument in her own electronic/indie project Stef Lebaux.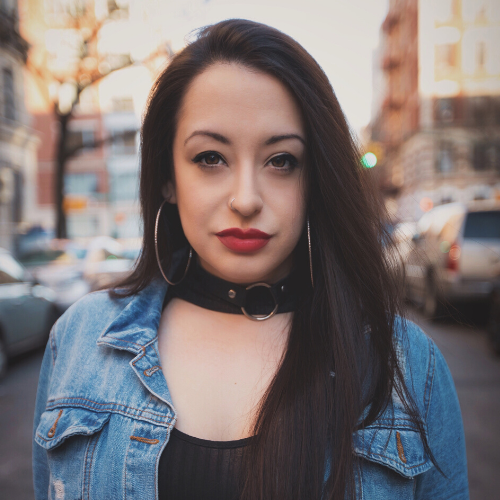 Julieta Martinelli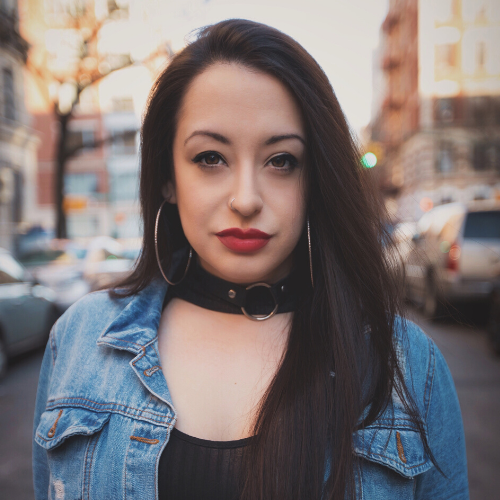 Julieta Martinelli
Senior Producer, Futuro Media
Julieta Martinelli is a Pulitzer Prize-winning investigative reporter and a Senior Producer at Futuro Media where she reports on injustice, immigration, and the criminal legal system for Latino USA, Futuro Studios and FUHI, Futuro's investigative unit. She reported and co-produced Suave, a narrative podcast series about juvenile life without parole in the only nation in the world that still allows children to be sentenced to die in prison. Suave was recognized by the International Documentary Association as 2021's best audio documentary series and was the recipient of the 2022 Pulitzer Prize in audio reporting.
As Soros Justice Media Fellow, she spent over a year traveling alone and collecting stories of asylum seekers stuck in Mexican shelters, documenting the human repercussions of changing legal policies along the U.S.- Mexico border. She previously covered the criminal legal system, policing, and immigration for Nashville Public Radio. Among other awards, her work was recognized by the Tennessee Associated Press three years in a row with first place awards in investigative reporting (audio). Her reporting helped lead to the release from prison of two incarcerated men, one of which had spent nearly two decades wrongfully convicted.
Her stories about immigrant youth, life in prison —and what happens after— have aired nationally on NPR programs including Here and Now, Morning Edition, and All Things Considered, and her original reporting has been discussed in WAMU's 1A, the BBC, NBC and other national news outlets. She spent the first part of her career covering immigration, culture, and music for Spanish-language print publications in Georgia.
In between, due to her legal status, she worked a number of non-journalism jobs, including making tacos in a drive-thru, working at a music recording studio, eventually helping run one of the biggest nightlife companies in the state, to later helping lawyers representing undocumented and incarcerated clients, all of which she credits equally as the foundation, and sources of important lessons, on how to approach her work, and the people she writes about today.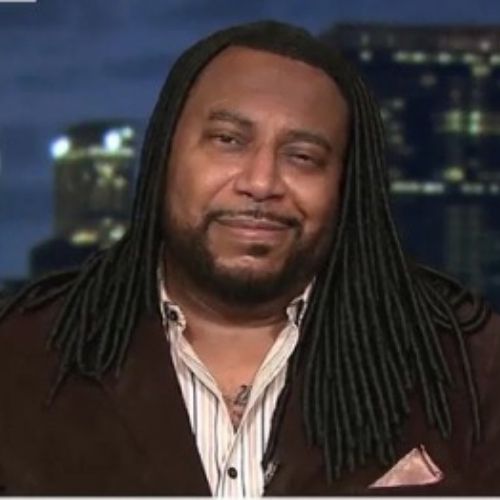 Mike Sargent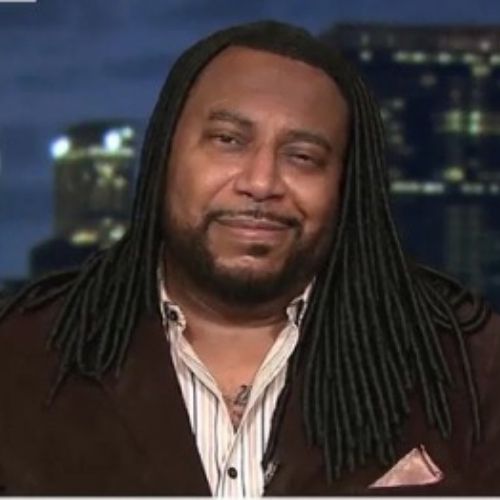 Mike Sargent
Senior Production Manager for Latino USA
Mike Sargent is an award winning veteran of audio disciplines including podcasts, radio, radio drama, audiobooks, film and a leading figure in the movement to cultivate diversity in public media. He started his career in theatre and film as a sound designer and won an Audelco Award for excellence in Sound Design. 
From there Mike went on to write, produce and direct radio drama and audio books, adapting the works of such acclaimed science-fiction authors as Isaac Asimov and Arthur C. Clark. 
A pioneering Afro-futurist, Mike was the creator-producer of the first Black science-fiction audio drama James Scott: When The World's Need Heroes. Since then he has produced a wide range of podcasts and audio programs. 
Currently chief film critic for WBAI RADIO's weekly film review program, REELWORLD, and host of WBAI's popular late night radio show, NITESHIFT. Mike co-hosts two Podcasts 2FAST 2FILMS & The BROWN & BLACK podcast for the iHeartMedia Revolver Network. And most recently is producer of THE GREAT WEALTH DIVIDE podcast for WBGO Studios, the new podcasting unit of the world-premier jazz station, based in Newark, NJ.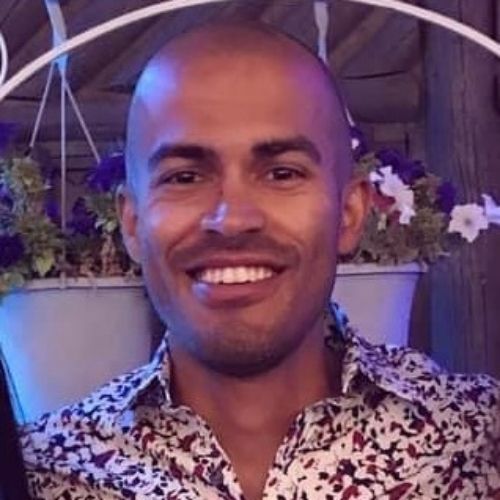 Hector Luis Alamo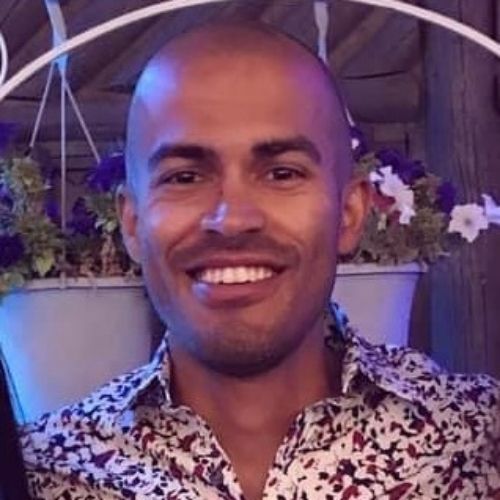 Hector Luis Alamo
Senior Editor, Latino Rebels
A Chicagoan living on the edge of Las Vegas, Hector is the former deputy editor of Latino Rebels; the former managing editor of Gozamos, an art-activism site based in Chicago's Pilsen neighborhood; and the former political editor at Being Latino. He has contributed to RedEye, a Tribune-owned daily geared toward millennials; Hispanically Speaking News; La Respuesta, a Diasporican online magazine; Prensa Irreverente, a Spanish-language newspaper in Chile; along with a number of other publications. His work has been mentioned in The New Yorker and TIME, on Good Morning America, Latino USA, and Al Jazeera America, among others. His writing was featured in Ricanstruction, a comic book anthology whose proceeds went toward hurricane recovery efforts in Puerto Rico.
Hector is also the founder and editor of MANO, a Latino countercultural website, and the host of the podcast LATINISH.
Hector studied history at the University of Illinois-Chicago, where his concentration was on ethnic relations in the United States and he worked the student newspaper as its opinions editor.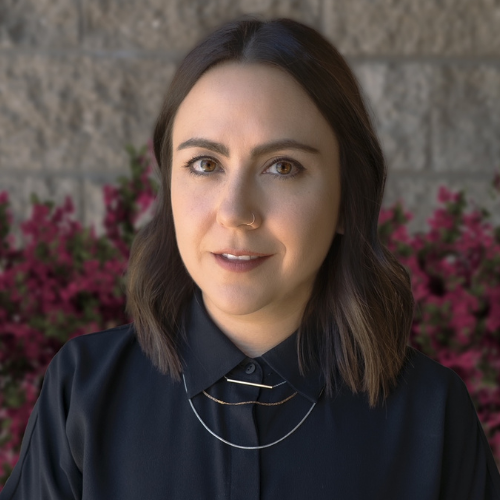 Fernanda Echavarri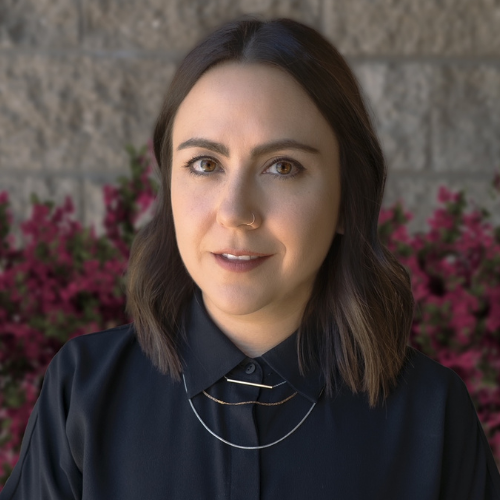 Fernanda Echavarri
Senior Producer, Futuro Studios
Fernanda Echavarri is an award-winning bilingual journalist joining Futuro Studios as a Senior Producer. Her first stint at Futuro started in 2015 as a producer and editor for Latino USA in New York City. Fernanda now lives in her beloved Southern Arizona desert. She most recently worked as a reporter for Mother Jones Magazine and previously worked at Tucson's local NPR/PBS station. She began her journalism career reporting for local newspapers in Southern Arizona almost 15 years ago. Throughout her career she has written and produced audio documentaries, magazine features, investigative pieces, a few personal stories, and her fair share of daily news. Whatever the topic, one thread ties Fernanda's work together: she puts people at the center of her stories and treats them with dignity. Fernanda is the recipient of a Robert F. Kennedy Human Rights Award, National Edward R. Murrow Award, Dori J. Maynard Award for Diversity in Journalism, and a Regional Emmy. She's also a Peabody Award finalist. And while she's clearly a fan of the desert, her true home is in Central Mexico where she was born.
Julia Caruso
Julia Caruso
Senior Audio Engineer, Futuro Media
Julia Caruso got her start in radio as a broadcast engineer for CBS Radio. Prior to working at Futuro Media, she was the Studio Manager for the Music Technology program at New York University overseeing the recording studios and mentoring students. She is an active member of the Audio Engineering Society and has been on the convention committee for their annual international convention in NYC for several years. She holds a bachelor degree in Music Technology and a masters degree in Food Studies, both from NYU. Learning about culture through food and music is a passion of hers.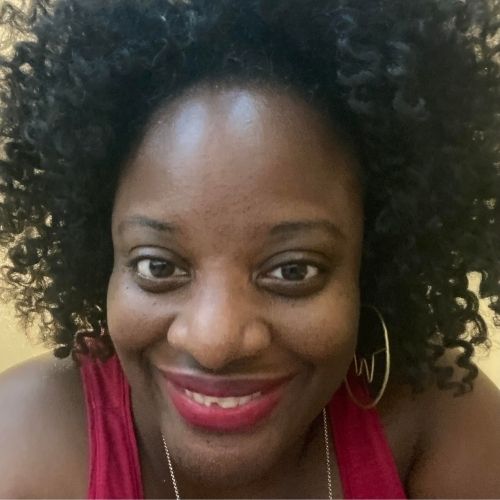 Roxanne Scott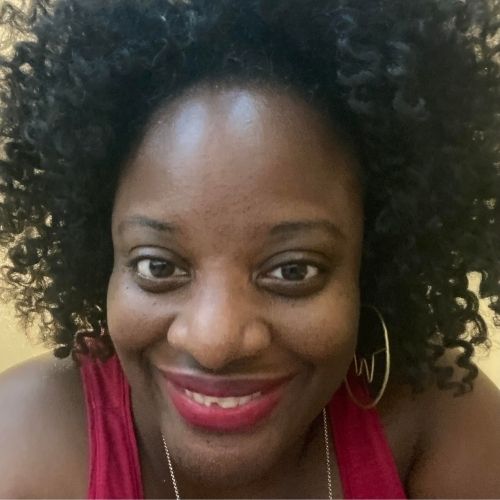 Roxanne Scott
Senior Producer, Futuro Unidad Hinojosa Investigates
Roxanne Scott is an audio journalist in New York. Before Futuro, she was a reporter at public radio stations WABE News in Atlanta and WFPL News in Louisville, Kentucky. In her five years in public radio she's covered various topics including the erased history of Black people in bourbon making, disparities in gifted and talented enrollment and the spread of COVID in ICE detention centers.
She was awarded a travel grant from the Pulitzer Center on Crisis Reporting to report on food and global health in Nigeria. She was also an International Women's and Media Foundation fellow where she got to report in the Democratic Republic of Congo.
Roxanne is originally from Queens, New York and can be found on Jamaica Avenue in a fabric store or eating a beef patty.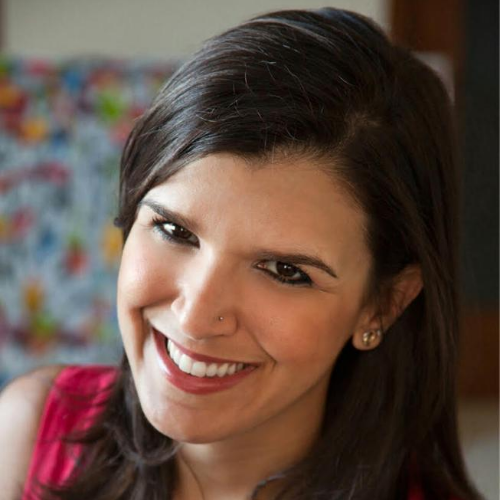 Jeanne Montalvo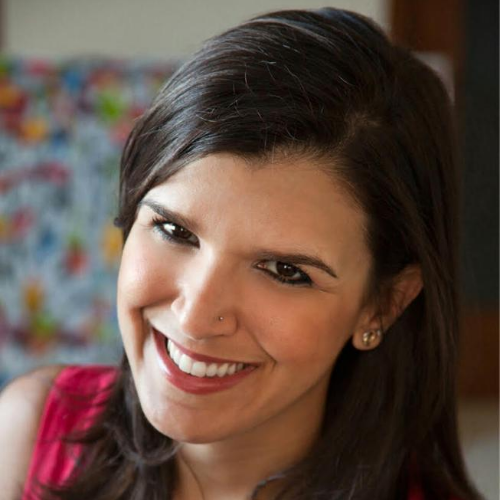 Jeanne Montalvo
Producer, Futuro Media
Jeanne Montalvo is a Grammy-nominated audio engineer and radio producer. She spent almost a decade working in music recording before breaking into radio after receiving her Masters in Music Technology from New York University. She has worked as an audio engineer and producer for NPR, Bloomberg Radio, the Duolingo podcast and projects for the New York Times and Sony. 
As a radio producer, she focuses on music and culture stories ranging from the inner workings of growing up bilingual to now parenting bilingual children, as well as telling the stories of music icons past and present like Yma Sumac. She is the creator of "Live from Latino USA" a live and (mostly) unplugged video series that features Latinx talent from Jessie Reyez to Jose Feliciano.
When she's not taking a deep dive into her latest story, she stays involved with the music industry as much as she can. In 2017, she was nominated for a Grammy Award as Mastering Engineer for Vladimir Horowitz: The Unreleased Live Recordings, and her recording of Multiverse by Bobby Sanabria's Latin Jazz Big Band was nominated for Best Latin Jazz Album at the 2012 Grammy Awards. In 2018, she was selected as the EQL resident, a residency developed specifically for women engineers, to work at the Spotify and Electric Lady Studios in New York City.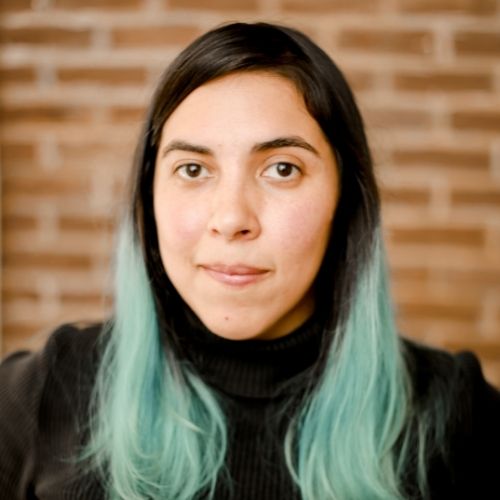 Victoria Estrada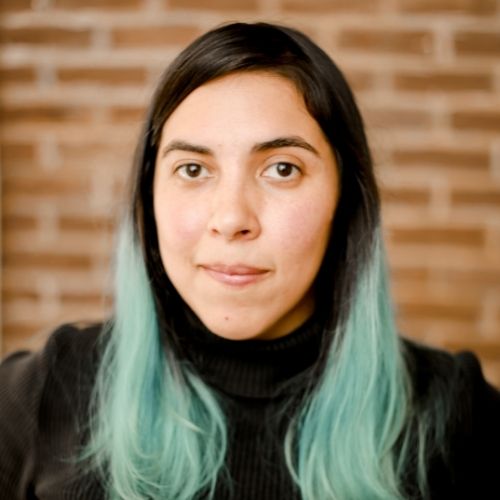 Victoria Estrada
Producer, Latino USA
Before getting into audio, Victoria worked in academia, in media, and as a freelance translator. In 2016, she co-founded Máquina de Coser, an artistic project focused on sound experimentation. And in 2020, she was a recipient of the Adelante Fellowship from the International Women's Media Foundation to report from Tapachula, on the Mexico-Guatemala border. Before joining Latino USA, she was an editor at Radio Ambulante, NPR's award winning Spanish language podcast.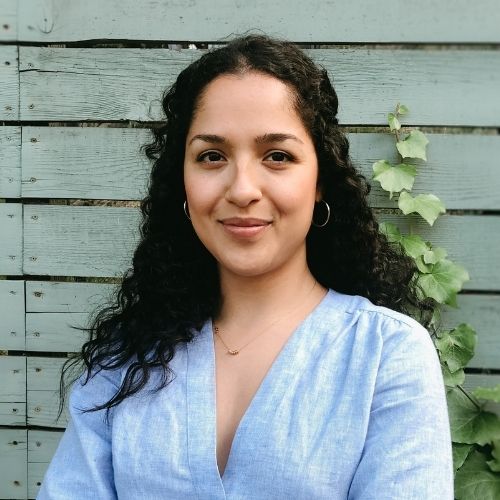 Patricia Sulbarán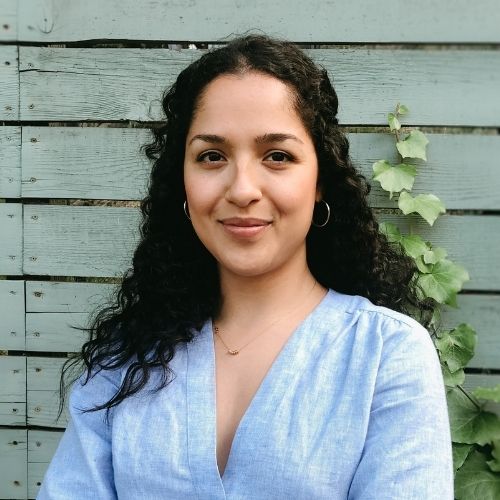 Patricia Sulbarán
Producer, Latino USA
Patricia Sulbarán is a multimedia reporter and producer whose experience has focused on delivering breaking news and enterprise stories to international and multicultural audiences. Born and raised in Venezuela, she developed her career as a radio producer in Colombia and spent more than five years working with the BBC in the United States as a bilingual reporter and producer for the web BBC Mundo and more recently as a correspondent for BBC Mundo in Los Angeles.
Her latest work has mainly focused on the experience of Latinx communities in the United States and how they are impacted by local and national policies from a character-driven perspective. Her coverage of Donald Trump's "zero tolerance" policy, migration from rural Guatemala and conditions of immigrant detention during the COVID-19 pandemic has been translated and published throughout various BBC outputs, as well as her coverage of breaking news events such as the 2020 U.S. presidential election and the Parkland High School and El Paso mass shootings. She also produced and presented TV and radio documentaries about femicide and violence against women in El Salvador and has covered elections and referendums in Colombia and Venezuela for the BBC.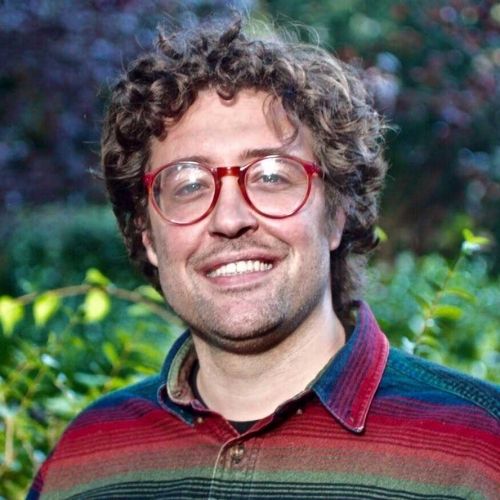 Joaquín Cotler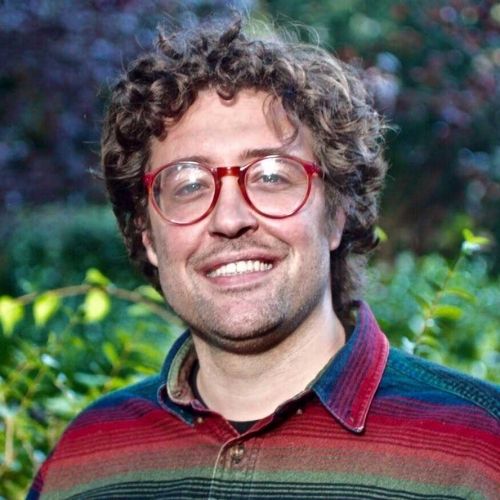 Joaquín Cotler
Producer, Futuro Studios
Joaquín is a Producer for Futuro Studios, an Edward R. Murrow award-winning journalist, and a former GroundTruth Podcast Fellow. Prior to his career in journalism, Joaquín spent a decade working as a musician and recording artist. He received an MA from CUNY Graduate School of Journalism in 2016, and interned with WNYC's Studio 360. His coverage of music, housing and the ongoing opioid epidemic can be found in The Villager, VICE Noisey, Latino Rebels, and Latino USA. Most recently, Joaquín co-produced both Norco 80 and Loud: The History of Reggaeton with Futuro Studios. He's a producer for the podcast Radical Imagination, and is a co-instructor for Futuro's Community Podcast Lab project. He is also a lifelong Knicks fan, a proud Boricua, and still uses the Oxford comma.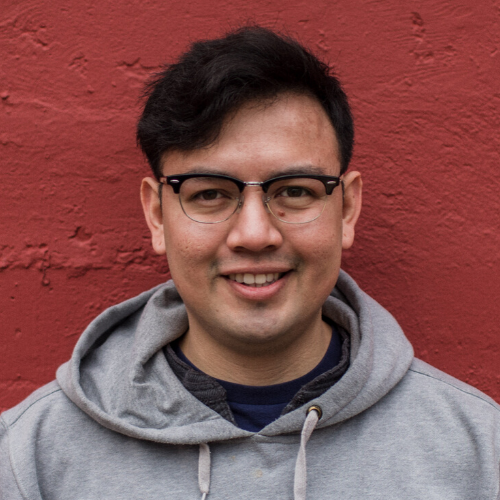 Juan Diego Ramirez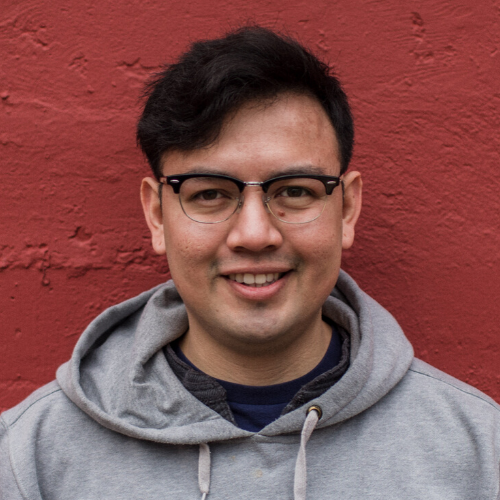 Juan Diego Ramirez
Producer, Futuro Studios
Juan Diego Ramirez is a Producer at Futuro Studios. He is a multimedia producer and journalist based in New York. He co-produces and co-hosts Racist Sandwich, a James Beard Foundation nominated podcast on food, class, race, and gender across the globe. As an undocumented immigrant for over 20 years, Juan Diego decided to focus his works on communities that reflect him. When he was granted DACA he was able to intern for Oregon Public Broadcasting as a production assistant for OPB's State of Wonder and OPB's Weekend Edition. He attends Baruch College where he is working towards a journalism degree. Juan Diego is an avid skateboarder and political junky. You can find some of Juan Diego's work on Latino Rebels.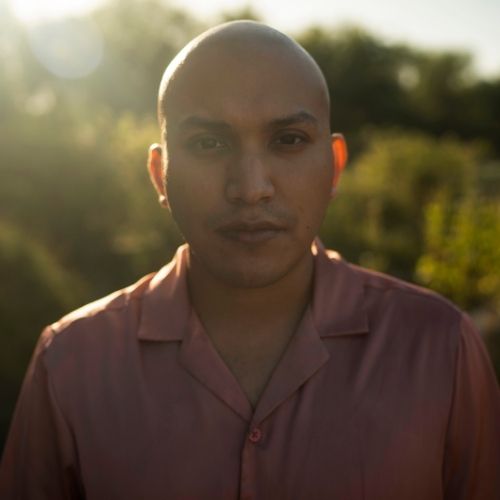 Reynaldo Leaños Jr.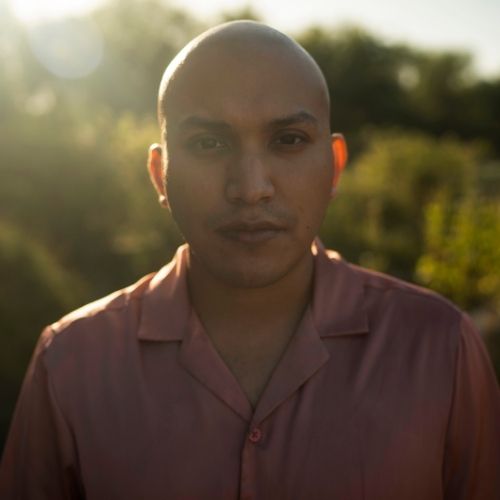 Reynaldo Leaños Jr.
Producer, Latino USA
Reynaldo
Leaños Jr. is a Producer at Latino USA and is based in the Rio Grande Valley of south Texas. Leaños is an award winning journalist who recently covered the U.S.-Mexico border and immigration for Texas Public Radio. While at TPR, his work was frequently featured on NPR's national news shows like Morning Edition, All Things Considered and Weekend Edition, as well as NPR's newscasts.
Prior to joining TPR, Leaños was a freelance journalist in the Rio Grande Valley and in New York City. His work has appeared on PRX's The World and Global Nation, NBC News, Latino USA and KUT's Texas Standard.
He has an undergraduate degree from Texas State University, where he studied journalism and international studies. Leaños also has a master's degree from the Craig Newmark Graduate School of Journalism at CUNY, where he specialized in international reporting.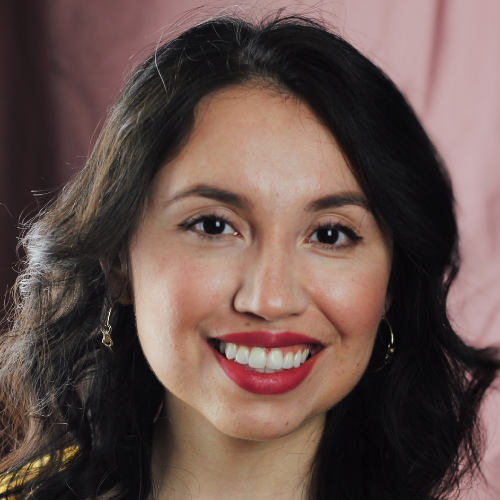 Daisy Contreras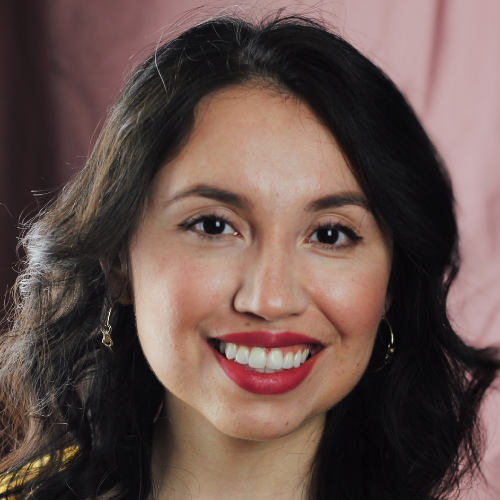 Daisy Contreras
Editor, Latino USA
Daisy Contreras is a bilingual journalist and currently an editor at Latino USA. 
Previously, she was an editor and reporter at The World, where she led coverage of Latino first-time voters during the 2020 presidential election. While at The World, she reported on politics, labor, and immigration. She focused on the stories of migrant seasonal workers, farmworkers, and other immigrant workers in the U.S. during the pandemic. 
Daisy earned a Masters in Public Affairs Reporting from the University of Illinois in Springfield. That's where she got her start in radio covering the Illinois Statehouse and communities of color across the state for Illinois Public Radio. Before her radio career, Daisy contributed to research and fact-checking for The Chicago Reporter magazine's "Settling for Misconduct," a database of Chicago civil police misconduct claims. 
Daisy was born in Mexico City—her parents are from Michoacán and Veracruz. She grew up in Chicago where she's currently living with her cat Paquita.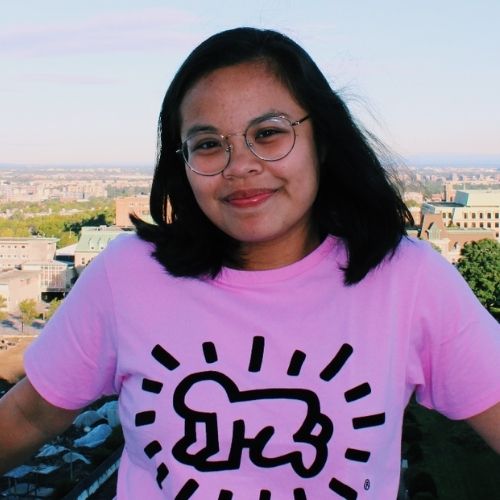 JJ Querubin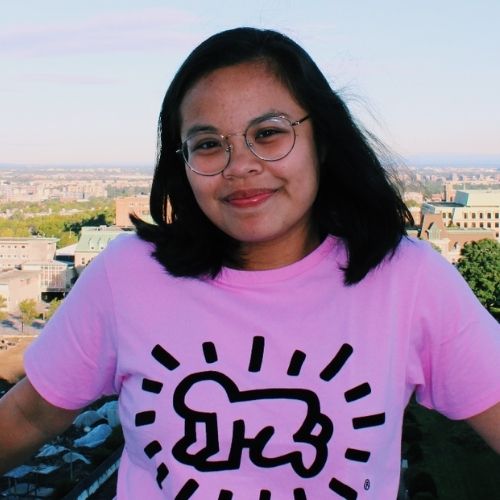 JJ Querubin
Associate Audio Engineer, Futuro Media
JJ Querubin is an associate audio engineer at Futuro Media. She first worked as the audio editor for the podcast "Project Voice." Then JJ became the audio editing mentor for the Rising Voices Scholarship program, which funded creatives of Asian descent interested in pursuing long-format audio. She briefly worked as a Sound Designer in the audiobook industry. JJ is originally from the D.C. metropolitan area and received her bachelor's in Sound Design from Savannah College of Art and Design. She continues to teach audio and work on short films and podcasts that amplify underrepresented voices.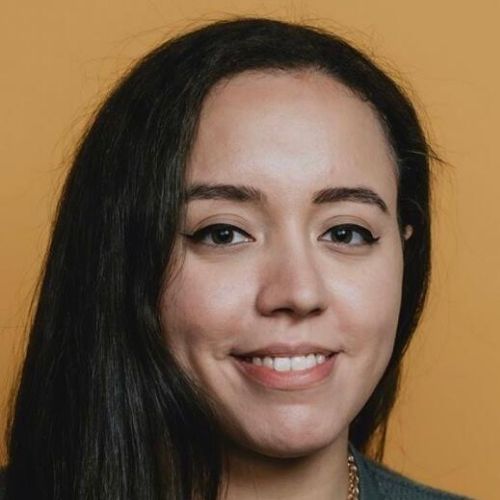 Gabriela Baez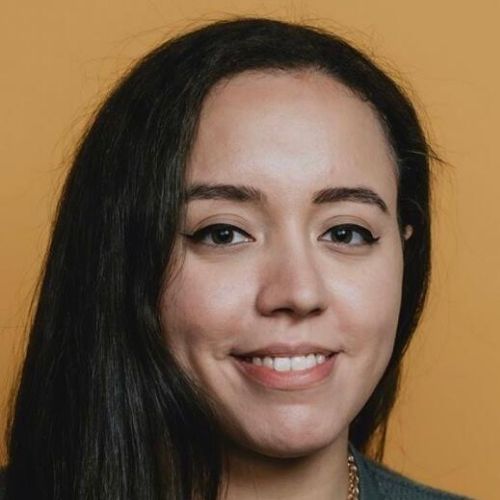 Gabriela Baez
Associate Audio Engineer, Futuro Media
Gabriela Baez is an associate audio engineer at Futuro Media. A Brooklyn native, she is passionate about representing her community and sharing stories of those who are not represented in the mainstream media.
Prior to joining Futuro Media, she worked as an editor for The Protectors of The Wood podcast series and taught music and music technology to students in New York City. She earned her bachelor's in Music at Hunter College and a Master's of Fine Arts in Sonic Arts from the Feirstein Graduate School of Cinema at Brooklyn College. 
When she is not mixing podcasts, she is playing bass and creating music with her band Archer Violet.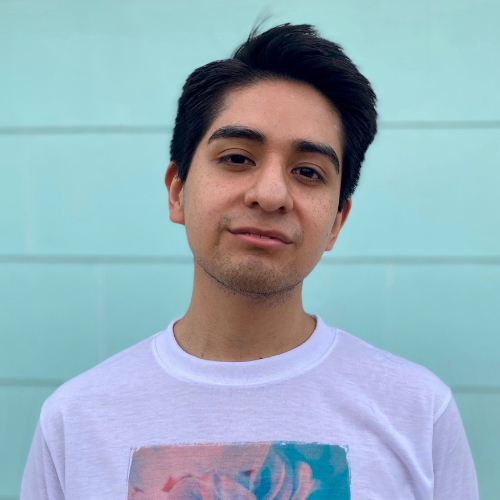 Luis Luna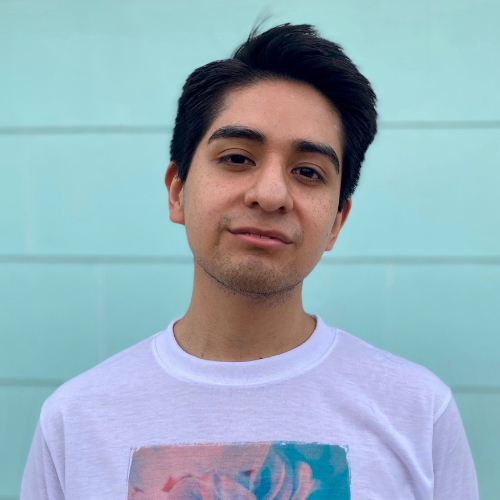 Luis Luna
Marketing Manager, Futuro Media
Luis Luna joins Futuro Media Group after working in the Theatrical Department at film distributor GKIDS. He has also worked on the programming teams at various film festivals, including Hamptons International Film Festival, Brooklyn Film Festival, and others. He received a dual B.A. in Film Studies and English from Hunter College. Born and raised in Jackson Heights, his favorite things include queer cinema, world travel, dancing to Rihanna, and a good cemita.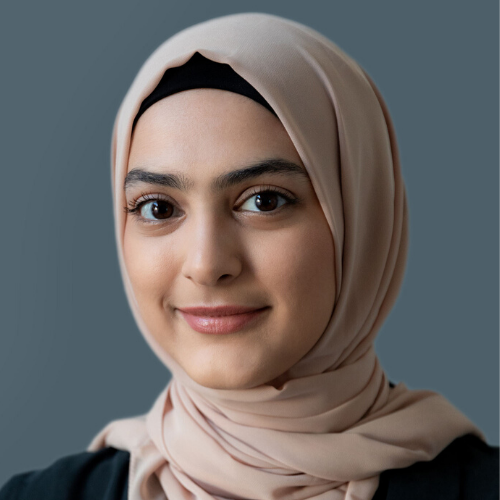 Nour Saudi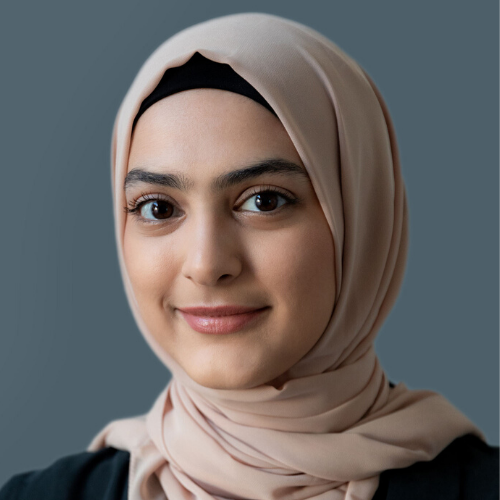 Nour Saudi
Lead Producer, In The Thick
Nour Saudi is a journalist focused on interactive and audio reporting. She has worked on data projects with ProPublica and The Hate Index and is the project coordinator for a new initiative from The Craig Newmark School of Journalism at CUNY to teach community journalists how to report on AI. Previously, she was In The Thick's New York Women's Foundation fellow, reporting on women and girls of color in New York City. She is an alumna from the CUNY Graduate School of Journalism.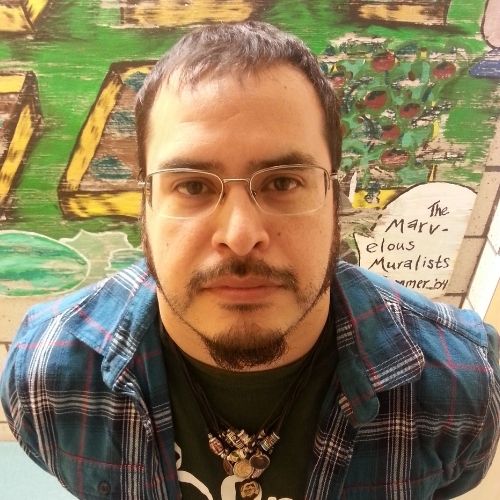 Oscar Fernández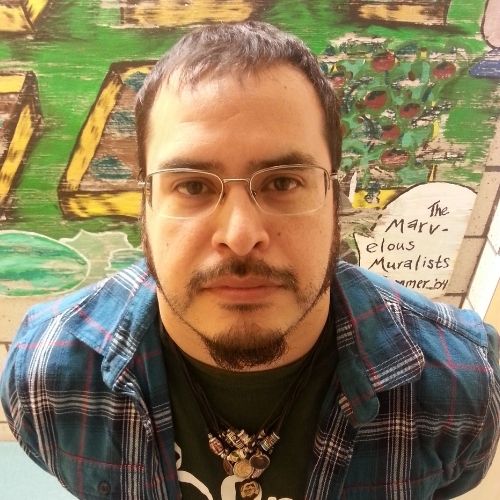 Oscar Fernández
Producer, Latino Rebels Radio
Oscar Fernández has been the host and producer of the Latino Media Collective on WPFW 89.3fm since 2006. He got his start in radio production through low-power Radio CPR in Washington D.C. before becoming an intern and eventual line producer for Voices with Vision.
He has contributed to programs on Free Speech Radio News and the DC Radio Co-op as well as special election coverage for WPFW and the Pacifica network. He has also been a contributor to Latino Rebels since 2016 prior to joining Futuro Media.
In addition to his radio work, Oscar has also worked in the non-profit medical care industry since 2007, fiercely advocating for patient rights in Washington D.C.'s health care system.
The son of Salvadoran immigrants, Oscar is an avid bike rider, punk-rock enthusiast, and a student of Latin American & Caribbean history. He attended Coppin State University in Baltimore with a BA in print & broadcast journalism.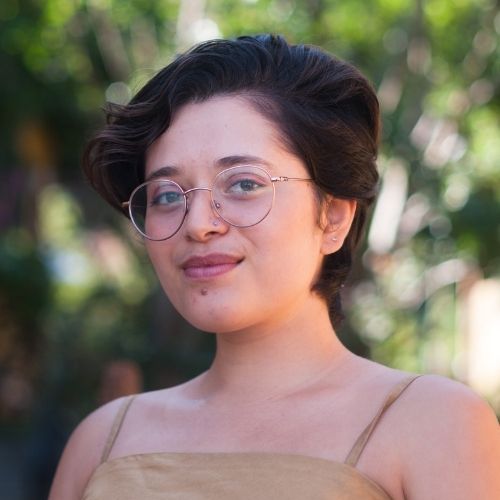 Julia Rocha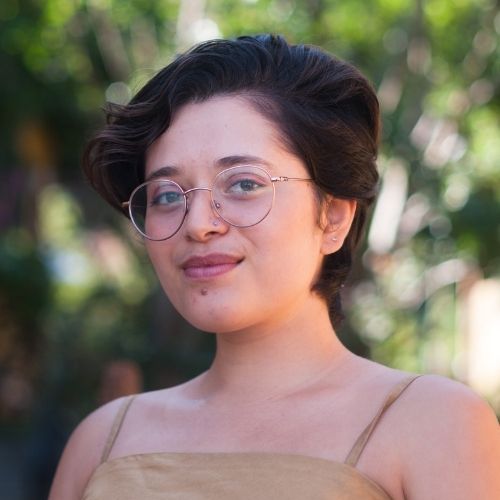 Julia Rocha
Associate Producer, Latino USA
Julia Rocha is an Associate Producer at Latino USA. They graduated from Barnard College of Columbia University, where they got their start in radio at 89.9 WKCR FM, hosting a show on Latin American and Latinx music and social movements. Julia is committed to sharing stories that uplift the important work that women and gender non-conforming people of color are doing to express themselves and uplift their communities.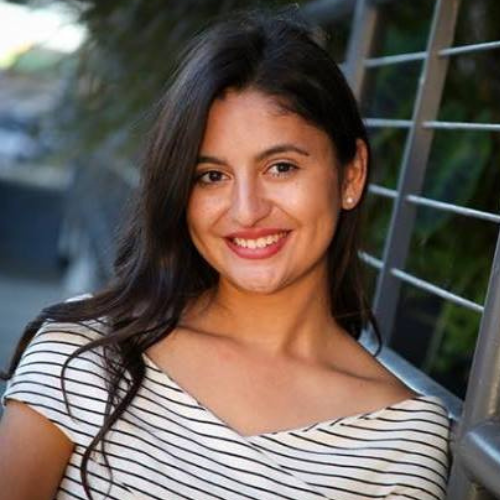 Sofía Sánchez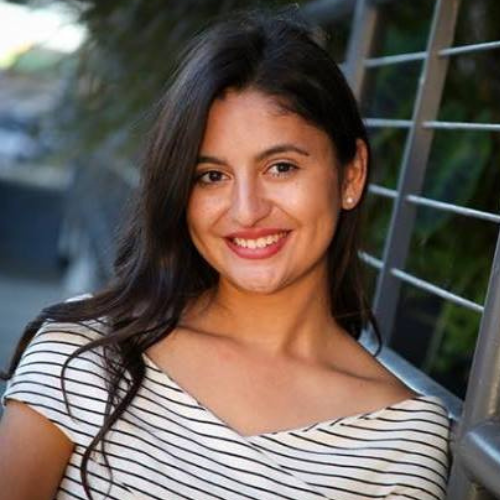 Sofía Sánchez
Associate Producer, Futuro Unidad Hinojosa Investigates
Sofía Sánchez is an Associate Producer at FUHi. Before Futuro, Sofía reported on politics and produced for Texas Public Radio's Border and Immigration Desk. There, she launched "Line in the Land," TPR's first bilingual podcast that threads the needle among the seismic forces that led to Haitians' mass-migration journey. Her audio work has aired on the NPR Politics Podcast, NPR's All Things Considered, Foreign Policy and Latino USA. Sofía's writing on race and identity has also been recognized by the American Studies Association.
An Illinois native, she was raised in small-town Galena and graduated from Northwestern University's Medill School of Journalism in 2021. Sofía is committed to crafting constellations of self-luminous lives — stories that take the vast expanse of time, establish the human story as the North Star and guide listeners through the pattern of data and institutional flaws that, together, remind them they live within something more than just a random scattering of light.
Liliana Ruiz
Liliana Ruiz
Production Assistant, Futuro Studios
Liliana Ruiz is a freelance writer and everlasting positive thinker based out of Chicago. She graduated with a bachelor's degree in Women's and Gender Studies from DePaul University, and has worked in a variety of professional backgrounds such as finance and education. Lili co-produced her first radio story "From Chicago to Oaxaca" with Latino USA in 2020. She is also a nationally ranked powerlifter. Lili is inspired to continue to flex her producer muscles with Futuro Studios and beyond!
Administrative Team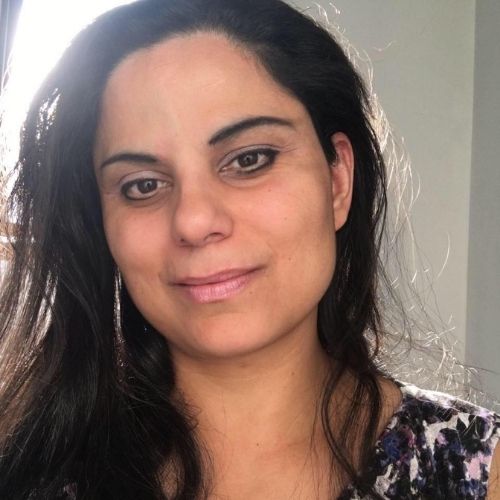 Stacy Parker Le Melle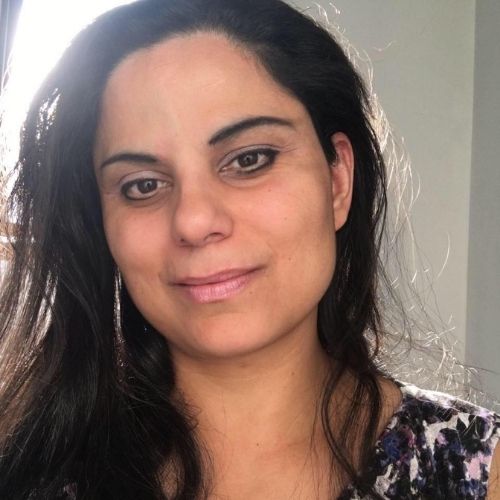 Stacy Parker Le Melle
Director of Development and Marketing
Stacy Parker Le Melle is the Director of Development and Marketing for Futuro Media. She has spent nearly four years stewarding and cultivating funding support for Futuro's independent, nonprofit journalism and original programming, with a heavy concentration on institutional funding. As IDD, she is focused on individual giving as well—showing appreciation and care for current and past donors, and inviting new donors into our community. In addition, Stacy is an author, teacher, and non-profit administrator who previously served as communications director and workshop director for the Afghan Women's Writing Project. She is a 2020 NYSCA/NYFA Artist Fellow for Nonfiction Literature. She is the author of Government Girl: Young and Female in the White House (Ecco/HarperCollins) and served as primary contributor to Voices from the Storm: the People of New Orleans on Hurricane Katrina and Its Aftermath and created The Katrina Experience: an Oral History Project. She recently served as a parent representative and communications chair for the Manhattan Country School Board of Trustees. She founded the community effort Harlem Against Violence, Homophobia, and Transphobia and co-founded and curates Harlem's First Person Plural Reading Series. She previously served in the Clinton West Wing as both an aide and advance person.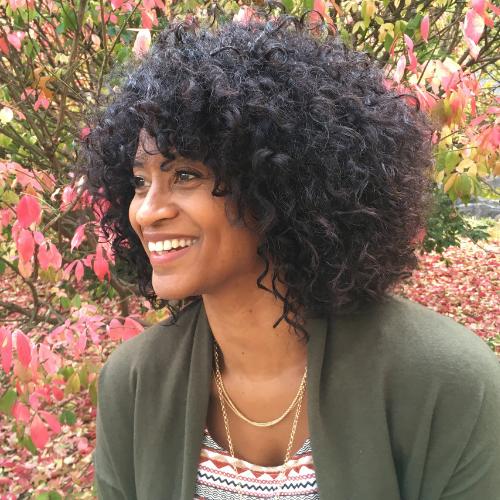 Yolanda Moore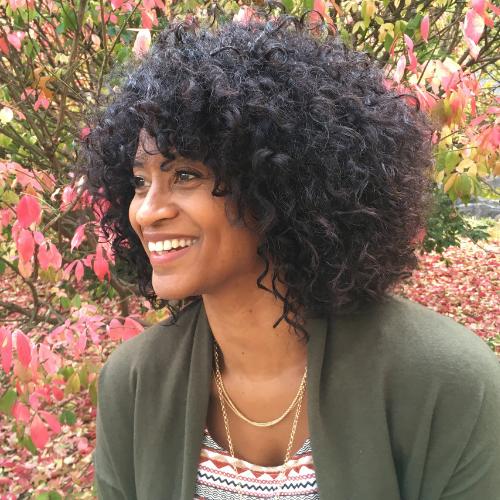 Yolanda Moore
Vice President of Administration and Operations
Yolanda comes to Futuro Media with over 10 years of nonprofit administration and management experience.  She received her Master's Degree in International Affairs with a focus on Human Rights and Governance from The New School in New York City.  She has a passion for women's rights issues and completed two practicum programs aimed at combating institutions of gender bias within communities. The first focused on developing a WASH oriented Girls' School Retention pilot program in Tembaro, Ethiopia with WEEMA International, whereas the second was a skills development communications initiative in India with UN Women. In her spare time, she volunteers and does consulting work.  She enjoys traveling, karaoke, cooking and just being with her friends and family.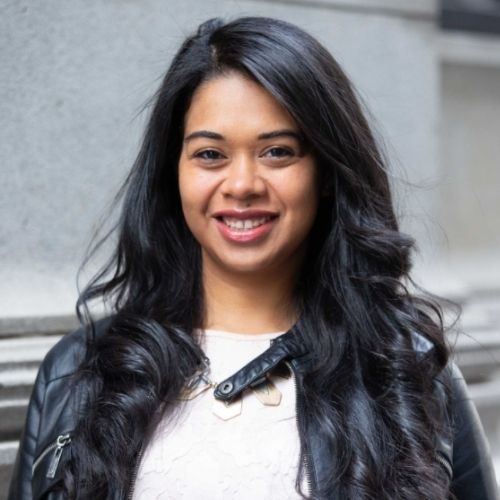 Danetsy Len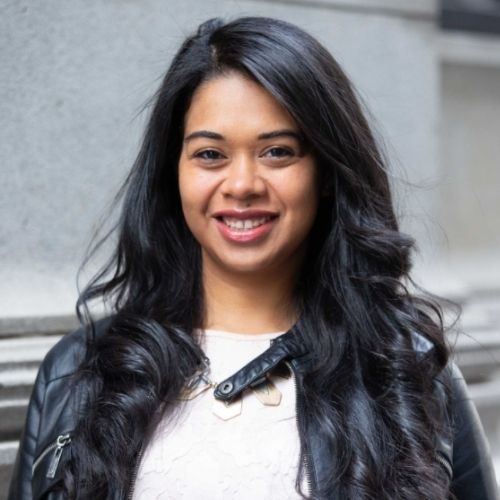 Danetsy Len
Development Officer
Danetsy Len comes to Futuro Media after five years of fundraising on behalf of DKMS, an international bone marrow donor center. Previously she worked in development at the Madison Square Boys & Girls Club—after a series of college internships convinced her that nonprofit fundraising was a great way to mix community impact with the skills learned from an undergraduate business degree. At the University of Pennsylvania, she majored in Economics with a concentration in management as well as minored in Latin American and Latino Studies. A native of Panama who grew up in California's Central Valley, she is excited to join the Futuro team and champion underrepresented voices in media. When not at work, she wakes up way too early to watch soccer games, reads through cookbooks, and tries not to trip over her feet while taking dance classes.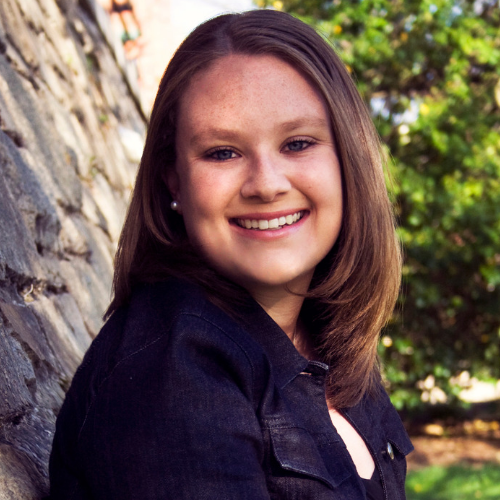 Megan Wrappe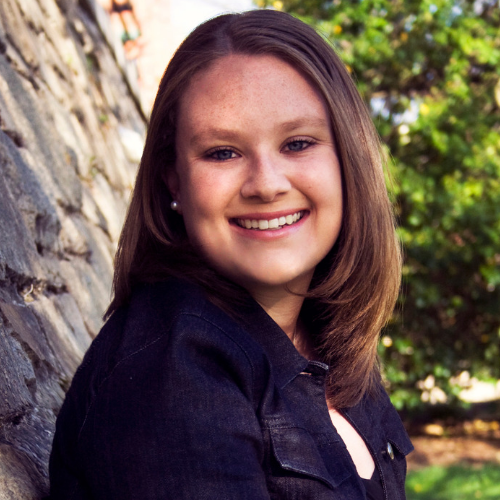 Megan Wrappe
Development Analyst
Megan comes to Futuro Media with a background in journalism and nonprofit experience. She received her Bachelor's degree in Communications from Appalachian State University in Boone, North Carolina. She has written for several newsrooms, including LittleThings.com, and was a social media intern at Business Insider. She has a passion for helping people and proudly worked on The Grace Children's Foundation's "Children's Resource Exchange Center" project as their social media coordinator. In her spare time Megan is a theatre critic in New York City where she reviews Off Broadway and Broadway shows. And when she's not at a show, she enjoys football Saturdays rooting for Notre Dame, following UNC basketball, and serving as Appalachian State University's NYC alumni chapter president.

Lorna Blackwood
Lorna Blackwood
Office Manager
Lorna
Blackwood
comes to Futuro Media with over 20 years of experience in the corporate world, in the hospitality industry, and in academia. After graduating with a BA in journalism from Long Island University, her work as an administrative professional took her to companies as large as American Express, and as small as a two-person office in Soho. As she worked in these areas, she also squeezed in classes that interested her like screenwriting and public relations. She is currently enrolled in the Legal Studies program at Hunter College, with a specialization in Immigration Law. As a project coordinator and an event coordinator at CUNY-Medgar Evers College,
Lorna
 was responsible for planning a Black writers conference, and professional workshops for teaching artists, as well as guiding students through their educational experience. She has also engaged in installing visual art exhibits and assisted emerging artists with fundraising events at one Brownstone space and two galleries in Brooklyn, New York.
In the last ten years, the hospitality part of her life came into being when 
Lorna
worked part-time in restaurants while assisting an ailing parent. During the COVID pandemic, she began working on a screenplay, delivered groceries to seniors, studied Immigration Law for paralegals, and headed a cultural heritage group to share news within her Brooklyn community and her place of worship. Her most recent exhibition project honors fathers, with a salute to all who hail from the Caribbean.