Executive Editor Maria Garcia: 'What I Am Seeking Is Radical Transparency'
In this interview, Garcia talks about reframing narratives, growing up along the U.S.-Mexico border, and reaching new heights with Futuro Studios.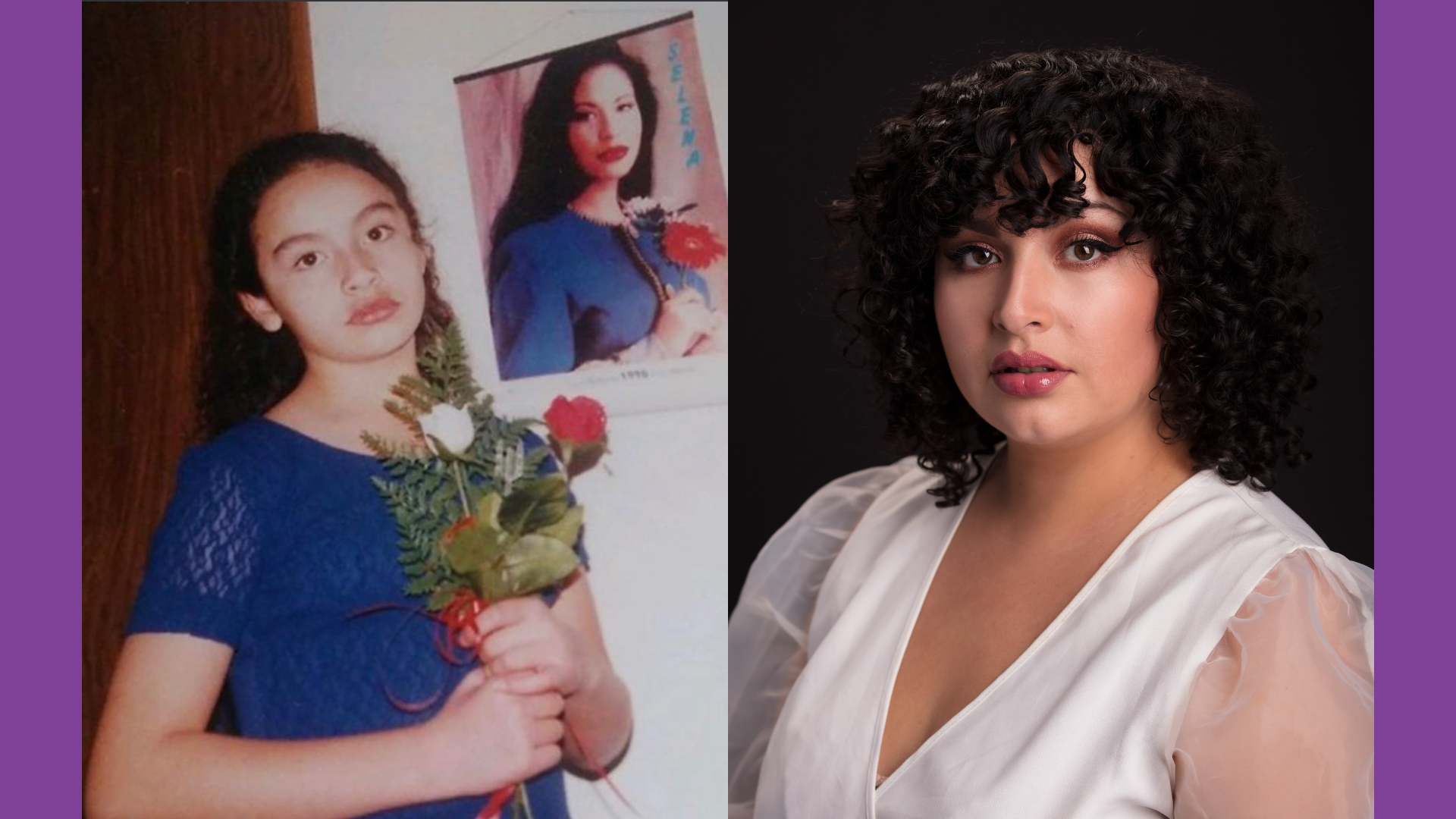 For the last two years, Futuro Studios, Futuro Media's Pulitzer Prize-winning podcast and original programming division, has produced series that filled the void for riveting storytelling. Studios centers Latino, Latina, Black, Indigenous, and immigrant experiences, which have been historically overlooked in the world of audio.
You need visionaries to redefine the audio industry with groundbreaking stories. In comes Futuro Studios' Executive Editor Maria Garcia. 
In this interview, Garcia talks about reframing dangerous narratives, growing up along the U.S.-Mexico border, and reaching new heights with Futuro Studios.
Futuro Media: Some people are dead set on pursuing their journalism career early on. Was that the same with you? Did you want to be a journalist growing up? What led you to take this path?
Maria Garcia: When I realized in high school that I could make a living satiating my curiosity and telling stories, everything changed for me. I grew up in a working-class, immigrant household where my parents got their news from commercial television. It was the form of journalism closest to my community. And my community on the border was always misrepresented. We were framed as a lawless, violent place. I wanted to change the false narratives about the border. I wanted to tell the stories of people like my parents and my neighbors and friends. I knew we were so much more than the stereotypes perpetuated by the media. 
FM: Can you talk a little about your upbringing? How did it shape who you are as a journalist and as a person?
MG: I grew up along the U.S.-Mexico border in El Paso, Texas, and Ciudad Juárez. I come from a place that's perpetually misunderstood, diminished to its darkest chapters. I was hungry to tell the stories that I could never find. Stories where journalists aren't just parachuting into a community like mine, but instead are witnessing people in all of their dignity and complexity. 
FM: Futuro Media founder Maria Hinojosa is a firm believer that Futuro practices "journalism with heart." How does that resonate with you?
MG: To me, journalism with heart is one that embraces our lens as storytellers. There is no such thing as journalism from a place of nowhere. We all see the world through the place that we occupy. If we own that lens, then we're able to acknowledge our blind spots and lean into our strengths. I'm not interested in objectivity. Though, of course, I believe in the soundness and rigor of the journalistic process. What I am seeking is radical transparency. 
FM: You joined Futuro Studios, Futuro Media's original programming division, as Executive Editor earlier this year. You're responsible for conceptualizing and overseeing new podcast projects, and steering the creative and editorial vision for the department. How do you do that? How do you curate content?
MG: Collaboratively and creatively. Collaboratively because I believe in the power of a collective brain trust, in holding other people's ideas and stories with tenderness, in sharpening my own worldview by allowing others to expand it. Creatively, because I prioritize pushing the storytelling form to new heights, uplifting singular voices with something revelatory to say, and making meaning of the world through our podcasts.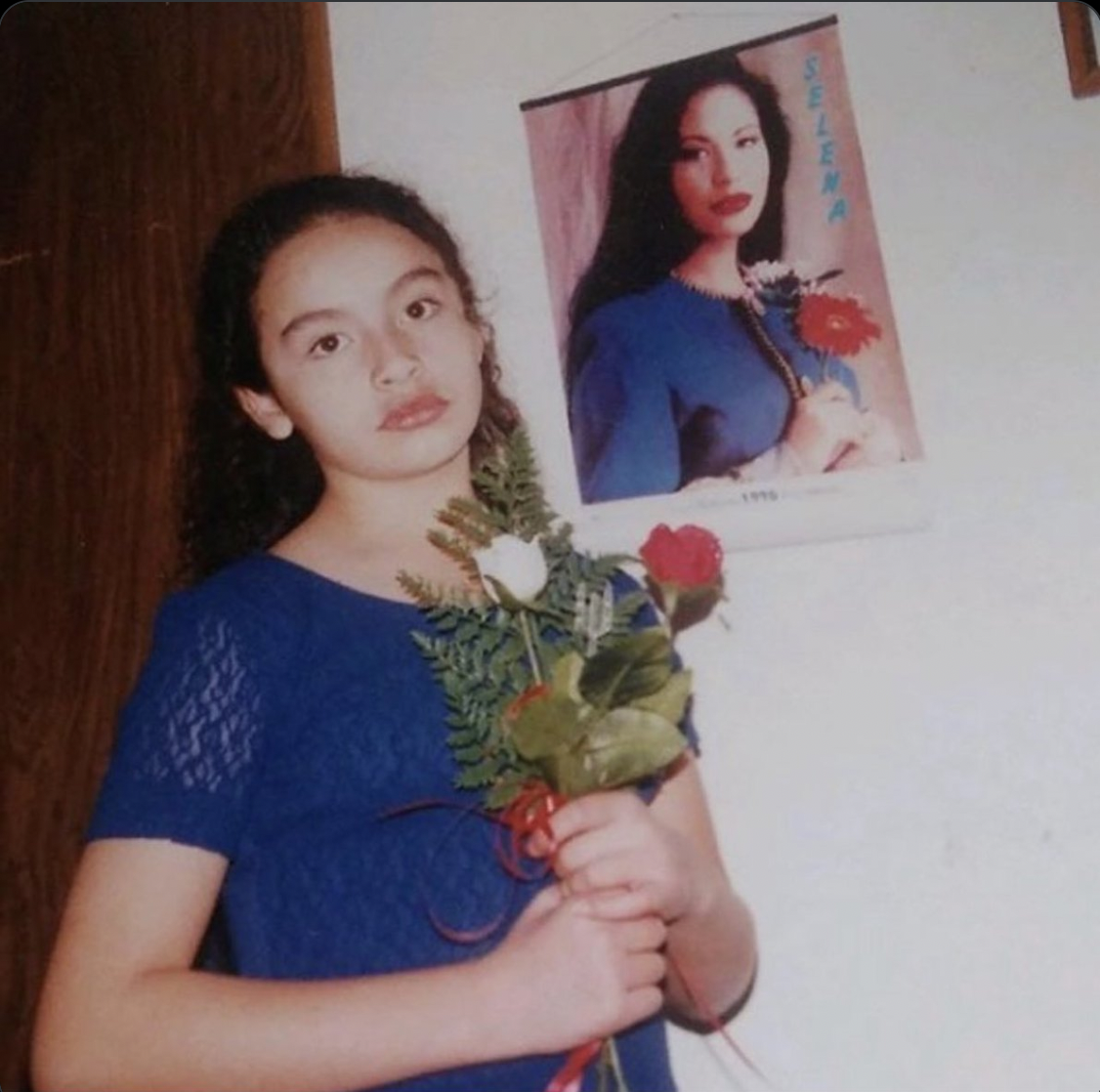 FM: What do you think differentiates Futuro Media from other media organizations? Why do you think that is meaningful?
MG: I love that I can come to work as authentically myself. I don't have to code-switch here. Maria Hinojosa and everyone at Futuro has set an organizational tone that makes me feel truly seen. That's so rare and precious. 
FM: Our Futuro Media audience might know you as the host and creator of the Anything for Selena podcast. It was such an immersive narrative, where we got to learn more about Selena the icon, but also about you and your sensibilities. Can you describe your journey in creating the podcast? 
MG: Anything for Selena was a life-changing experience. I have loved Selena my whole life. To be able to use my craft as a journalist to investigate her legacy in a way that had never been done was truly one of the biggest honors of my life so far. I knew there was a flurry of Selena-related stories every year. But I was craving something deeper, something personal, something that unpacked what she really meant. That's when I knew Futuro was special. Because I could see they were hungry for the same thing. 
FM: Lastly, describe Futuro Studios in 3 words.
MG: Forward-thinking, grounded, fierce.
***
You can learn more about Futuro Studios here.