Futuro Media Acquires Top Digital News Outlet Latino Rebels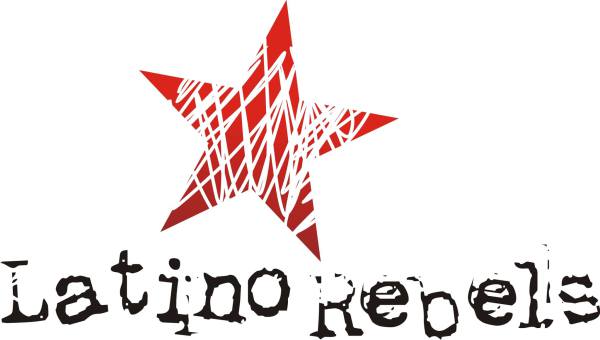 FOR IMMEDIATE RELEASE
Miami, Florida — April 18, 2018
The organization, founded by award-winning journalist Maria Hinojosa, has expanded its network of media properties for people of color with Latino Rebels, a pioneering digital news outlet founded by Julio Ricardo Varela that reaches millions through its website, radio programming, and podcasts. With the acquisition, Futuro cements its position as a leader in the Hispanic media space, with a portfolio that also includes Latino USA, NPR's only English-language national Latino news and cultural weekly radio program.
"Over the years, Julio has built Latino Rebels into a trusted, smart, cutting-edge source of news and commentary," noted Erika Dilday, executive director of Futuro Media. "We're excited to make it part of the Futuro family and couldn't be more proud to add it to the portfolio."
The acquisition was announced April 18 in Miami at Hispanicize, where Varela was presented with a 2018 Positive Impact Award (PIA). Hispanicize is the largest annual event for Latino trendsetters and newsmakers in digital content creation, journalism, marketing, entertainment and tech entrepreneurship.
"I've been trying to find the right home for Latino Rebels for three years. Futuro is a natural fit," said Varela, whose ties to Futuro run deep. Since 2015, he has been the nonprofit's digital media director, and he cohosts the popular political podcast In the Thick with Hinojosa. He recalled interviewing with Hinojosa in late 2014 and telling her he assumed that joining Futuro would mean he'd have to dissolve Latino Rebels. Her reply: "If you get rid of it, I'll never talk to you again."
The rest is history, though the future has yet to be written. Now that his Latino Rebels is under the Futuro umbrella, Varela anticipates taking his game-changing media outlet to the next level. "Maria is a visionary, and with Futuro she will make Latino Rebels even more a part of the national conversation," he said. "I'm super excited."
ABOUT LATINO REBELS
Founded in 2011, Latino Rebels (latinorebels.com) is one of the top Latino media outlets in the world. A collective of writers, editors, journalists, bloggers, opinion makers, and content curators, the group uses social media, news, humor, and commentary to analyze and observe the U.S. Latino world and Latin America. Latino Rebels reaches a wide audience through Latino Rebels Radio and its website, latinorebels.com, which has received more than 3 million unique views.
ABOUT JULIO RICARDO VARELA
Julio is the founder of Latino Rebels and since 2015 has been Futuro Media Group's digital media director. He is also the cohost, with award-winning journalist and Futuro Media Group founder Maria Hinojosa, of the political podcast In the Thick. Before joining Futuro, Julio was a digital producer for Al Jazeera America's "The Stream." His work has been featured in many global media outlets, including The Washington Post, NBC News, The Guardian, ESPN, The New York Times, Quartz, Le Monde, WGBH, WNYC, Face the Nation, MSNBC, Fusion, Univision, and Telemundo. Julio is a recipient of the 2018 Positive Impact Awards (PIA), presented by Prudential Financial, Inc.
ABOUT THE FUTURO MEDIA GROUP
The Futuro Media Group (futuromediagroup.org) is an independent nonprofit organization committed to producing ethical multimedia journalism from a POC perspective and representing the new American mainstream. Based in Harlem and founded in 2010 by award-winning journalist Maria Hinojosa, and run by veteran media executive Erika Dilday, Futuro explores and gives a critical voice to the diversity of the American experience. The Futuro Media Group produces Latino USA, NPR's only English-language national Latino news and cultural weekly radio program, which marks its 25th anniversary in 2018. The company also produces PBS's America by the Numbers With Maria Hinojosa; the political podcast In the Thick; and Humanizing America, a series of documentary shorts presenting underreported human stories from the American electorate.
Contact:
Valeria Martinez
The Futuro Media Group
Valeria@futuromediagroup.org