Development Officer, The Futuro Media Group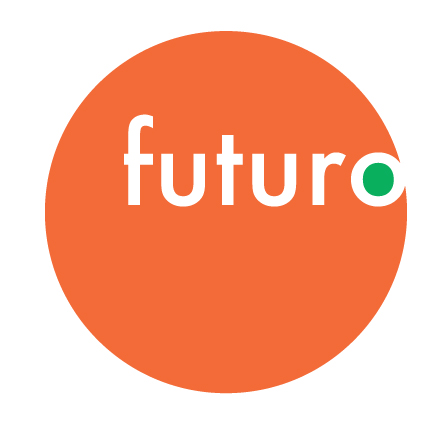 The Futuro Media Group is an independent, nonprofit organization producing multimedia journalism that explores and gives a critical voice to the diversity of the American experience. Based in Harlem and founded in 2010 by award-winning journalist Maria Hinojosa, Futuro Media is committed to telling stories from a point of view often overlooked by mainstream media. Futuro Media produces Peabody Award-winning Latino USA, public radio's only national Latino news and cultural weekly radio program; In The Thick, a political podcast from the perspective of journalists of color; Latino Rebels, a pioneering digital news outlet founded by Julio Ricardo Varela that reaches millions through its website, radio programming, and podcasts, and Futuro Studios, Futuro Media's newest creative division, focusing on original podcasts and programming. 
JOB DESCRIPTION:
The Futuro Media Group seeks a Development Officer who will help coordinate the Development team's fundraising efforts as well as assure we are on track with our compliance. The Development Officer will assist with and ultimately manage a portfolio of institutional and individual donors, will assist with developing internal management systems, help conceive and implement fundraising drives and campaigns, research and prioritize new institutional and individual prospects, help with new projects as they arise, as well as co-manage the development associate and team interns. This is a full-time position that reports to the Director of Development. 

We are looking for someone with excellent communication and organizational skills to help create systems, streamline workflow, manage budgets, partnerships and deliverables. As we are a small shop, we are looking for a true team player: somebody who is capable of strategic thinking and planning, as well as someone who can roll up their sleeves and do project management-type tasks while working in conjunction with Futuro Media's administrative and finance team to ensure our goals are met and all internal departments are flowing in the same direction. Ultimately, we welcome candidates who wish to work hard for an excellent mission, who would enjoy being an integral member to a key operation within a rapidly growing organization. 
DUTIES & RESPONSIBILITIES:
As part of a three-member team, the Development Officer will either be responsible for or will be co-responsible for the following:
Manage and grow a portfolio of institutional and individual donors.

Write proposals and reports in support of institutional and individual gifts.

Conceive and manage fundraising campaigns and drives.

Draft donor correspondence and other written materials, including annual solicitations, fundraising newsletters, acknowledgements, proposals and emails, as well as talking points, reports, presentations and on-air calls for support. 

Create projections and provide analysis and financial reports to help track giving and cash flow.

Use donor database as a research and analytical tool and willing to help with database management as needed.

Collaborate on the development and execution of an integrated fundraising strategy from individual donors that meets income targets. 

Assisting on implementation of long-range plans for donor engagement and involvement; create major gifts and membership giving strategies.

Pitch unique ways to introduce current and prospective funders to key programming and funding priorities.

Plan and organize special cultivation events involving donors and board members as needed.

Create and execute fundraising campaigns

Initiate and coordinate donor meetings, brief senior leadership ahead of all donor meetings, and help close solicitations.

Act as a strong ambassador for the Futuro Media Group, including attending external meetings and events.

Contribute to developing Annual Report copy, design and proofreading.

Maintain Futuro Media Group branding and create marketing materials as needed, including merchandising

Collaborate with programming teams to fundraise against editorial projects

Provide oversight of the Development Aide, including oversight of gifts processing and acknowledgment processes, and donor database upkeep.

Assist in the recruitment and training of Development interns, and provide direct oversight, as needed.

Special projects and other responsibilities as needed.
SUCCESS IN THE JOB WILL REQUIRE:
Ability

to work in a team environment that promotes collaboration and effective communication across all departments.

Ability to keep strict confidentiality regarding sensitive subjects and donor information.

Kindness and a can-do attitude.

Ability to solve problems as they arise

A desire to work and succeed in an environment where diversity, equity, and inclusion are top priorities.

A desire to champion cutting-edge reporting and storytelling that spotlights underrepresented communities.
QUALIFICATIONS:
Bachelor's Degree required.

Three to five years of experience with a proven track record of successful fundraising in a non-profit setting—or relevant experience.

Knowledge of the donor cultivation process.

Self-starter and creative thinker.

Understanding of current trends in public, commercial, and digital media.

Outstanding interpersonal, written and verbal communication skills.

Strong attention to detail and excellent organization skills.

Tact and discretion.

Ability to manage multiple projects simultaneously and work under pressure to meet deadlines in a fast-paced environment.

Knowledge of donor databases, preferably Raiser's Edge.

Spanish proficiency is preferred but not required

Sense of humor.
Ultimately, we welcome candidates who wish to work hard for an excellent mission, who would enjoy being an integral member to a key operation within a rapidly growing organization. 
HOW TO APPLY:
To apply, please send your resume and cover letter via email with the subject "Development Officer" to jobs@futuromediagroup.org.
Applications must be submitted by Wednesday, February 10, 2021 to be considered for this position, but we encourage early applications.
Only the most qualified candidates will be contacted.
No phone calls, please.