Lead Producer Nour Saudi: "Media I Watched Growing Up Felt One-Dimensional. I Wanted to Counter That"
In this interview, Nour talks about journalism, working for In The Thick, and her hopes for the media/podcasting landscape.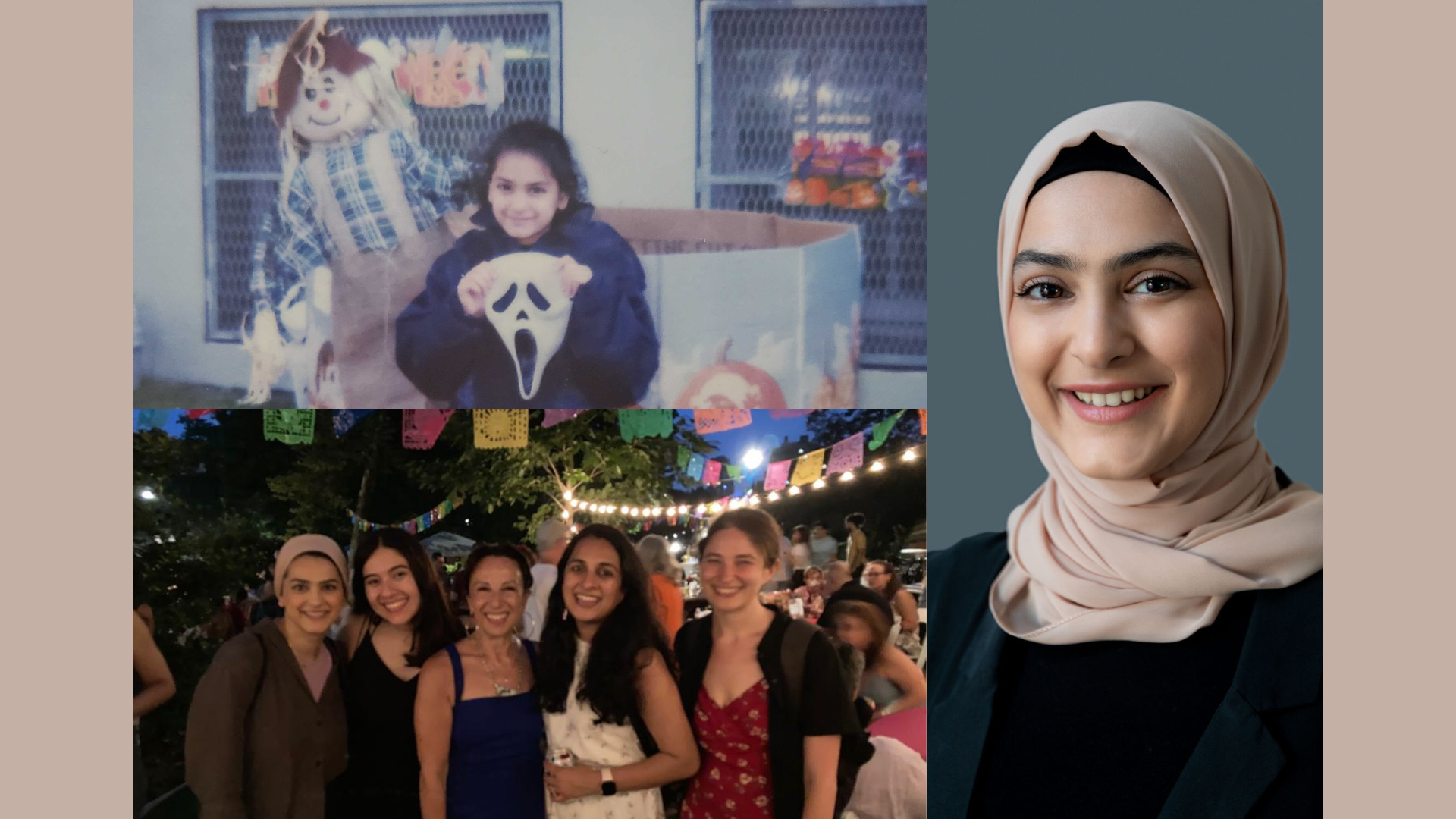 For the past five years, In The Thick has attracted a loyal and growing audience that recognizes how special our podcast is. We invite leading experts of color to analyze the state of the nation—their unique lens offers provocative and powerful commentary on the intersection of race and identity with U.S. politics. But who's behind the production and success of In The Thick? That's our Lead Producer Nour Saudi. She joined In The Thick in February of 2019 as a New York Women's Foundation IGNITE! Fellow. After the fellowship wrapped up, she was hired as an Associate Producer. Subsequently, she was promoted to Producer and now she's the head of the team. 
Everybody at In The Thick knows that Nour has Brooklyn pride, firmly believes that cats are supreme beings, is a fan of horror films —both high and low brow— and is an encyclopedia of 90s & 00s alternative rock. But in this interview, we wanted to go deeper. Nour opens up about what led her to journalism, what's so special about working for In The Thick, and what she hopes changes in the media/podcasting landscape. 
Futuro Media: Some people are dead set on pursuing their journalism career early on. Was that the same with you? Did you want to be a journalist growing up? What led you to take this path? When did you make that shift?
Nour Saudi: In a way, yes. I was never hard-set on journalism specifically, or not consistently at least, but I knew I wanted to use my voice, whether it was through writing or another form of creating. It had a lot to do with the state of media in this country and then my own identity. I was 9 years old and living in Brooklyn when 9/11 happened. So growing up a Palestinian Muslim woman in New York City, I saw constantly the misrepresentation of Muslim, Arab and immigrant communities. And it wasn't until years later that I would really understand the history and impact, how beyond representation, we had actual harmful policies at the local, state, and federal levels being enacted against these communities, and surveillance, and then of course the creation of Homeland Security and ICE.
Even now, I'm still learning about these connections from Maria and Julio and our guests on the show, and unpacking the layers. A lot of media I watched growing up felt one-dimensional, so I just wanted some way to counter that. And so all of these experiences or questions I had growing up kind of just built up and evolved into a need to channel them somewhere, and that was into the work we do here at Futuro. 
FM: As the Lead Producer for In The Thick, what does it mean to you to lead an all-women, all journalists of color team?  
NS: It's the most inspiring and amazing privilege to work with my co-producers Harsha Nahata and Lisa Salinas. Believe it or not, I graduated from a journalism graduate program feeling terrified that this industry wasn't for me and the system wasn't designed to amplify the Black and Brown folks speaking truth to power. And now I get to be part of a woman-of-color founded and women-of-color-led organization that values identity and background and values the way that they can inform storytelling and coverage. The fact that In The Thick has amazing all-women producers isn't an accident, it's the natural outcome of what happens when Maria decided to create her own lane altogether. 
FM: Mainstream media has a way of reporting on our communities in such an inhumane way. How do you keep grounded to offer our listeners different angles and perspectives?
NS: By connecting with others, with my team. Connecting with Maria and Julio—they've been covering these issues for decades that we see constantly misreported in mainstream media. When the team meets every week, especially after a particularly tough week in the news, we're asking about how to move the conversation forward, what is being missed, what our listeners need to know, and who we should be hearing from. And connecting with the folks on the ground who are in the work. The activists, journalists, organizers, and academics who are doing the work to amplify and uplift their community.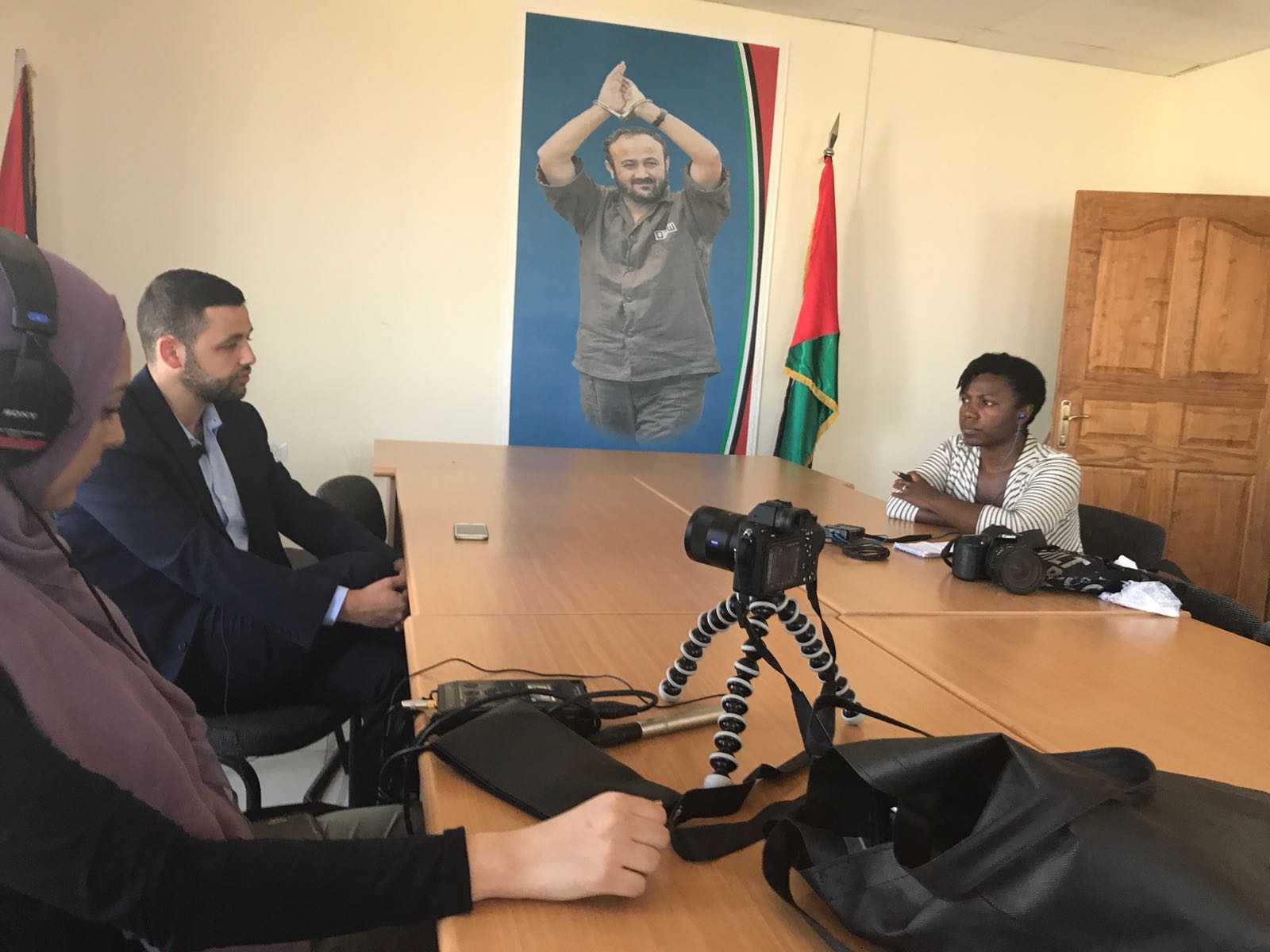 FM: The news cycle can get tough at times. So in pure In The Thick style, let us ask: what gives you joy? What keeps you motivated and inspired?
NS: My family. I'm the youngest of seven kids, and I have three older sisters. Not a single one works in media and it's the best. Their support has nothing to do with the actual work, but just comes from a place of love and spirituality. So that…and rewatching my favorite movies (ahem, The Exorcist). 
FM: What's your fondest memory of working for In The Thick?
NS: The 500th Episode was so fun to put together, hearing the messages from all of the amazing All-Star guests at the end just encapsulated what makes In The Thick such a special show, that this is really a community that has each other's backs. 
FM: Who is your dream guest to have on the show? You can name more than one!
NS: Ooooh here goes me manifesting… Cardi B!!! And also, Angela Davis.
FM: What's your vision for the state of journalism and political podcasts in the future?
NS: To have a hundred more Futuro Medias and In The Thicks that are in the conversation, taking up real space in this industry until it's not just a response to "mainstream media," it is the mainstream. 
FM: Lastly, describe In The Thick in three words.
NS: Smart, critical, funny. 
You can listen to all episodes of In The Thick here. Or download wherever you get your podcasts!