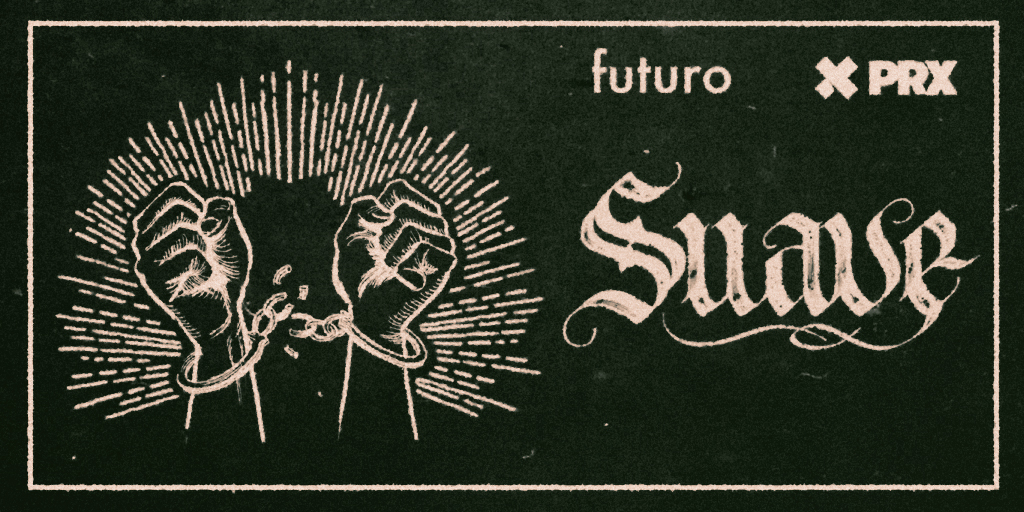 A new podcast about the system that sentences juveniles to life in prison, a story of incarceration, redemption, and the unusual relationship between a journalist and a source.
Episode 1: The Sentence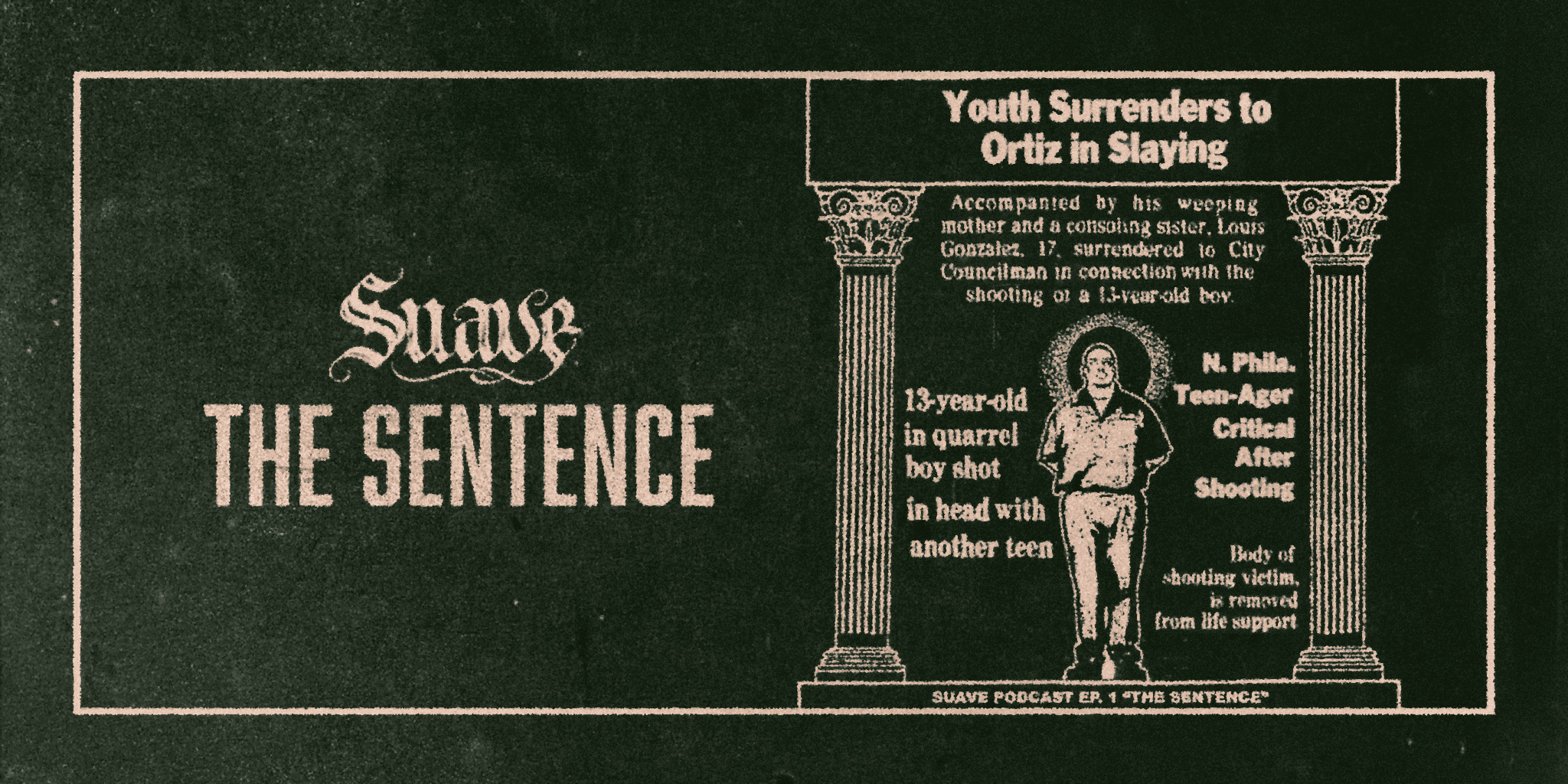 "The very last word she said was 'You can become a voice for the voiceless.' And I was just like, 'Damn, why am I letting this lady mess up my high?'"
In the series premiere we meet Suave, a man who has been serving a life sentence at a Pennsylvania prison since he was just a teenager. Suave had a rough start—as a teenager walking into a maximum-security prison he says he was a target, and much like in the neighborhood where he grew up, Suave decided he had to be tougher than everyone else.
And that's the life he's leading, in and out of solitary confinement, when he meets Maria Hinojosa in 1993. What starts as a brief conversation leads to decades of communication between the two, walking the boundary between a journalist-source relationship and true friendship. Now nearly 50, Suave has come to terms with the fact that he will never leave the confines of SCI Graterford. He's become a man and built a life behind bars. And he imagines this is what his life will be like until he dies. That is until a Supreme Court ruling changes everything—and Suave suddenly gets a second chance to fight for his freedom.
***
Episode 2: The Hustle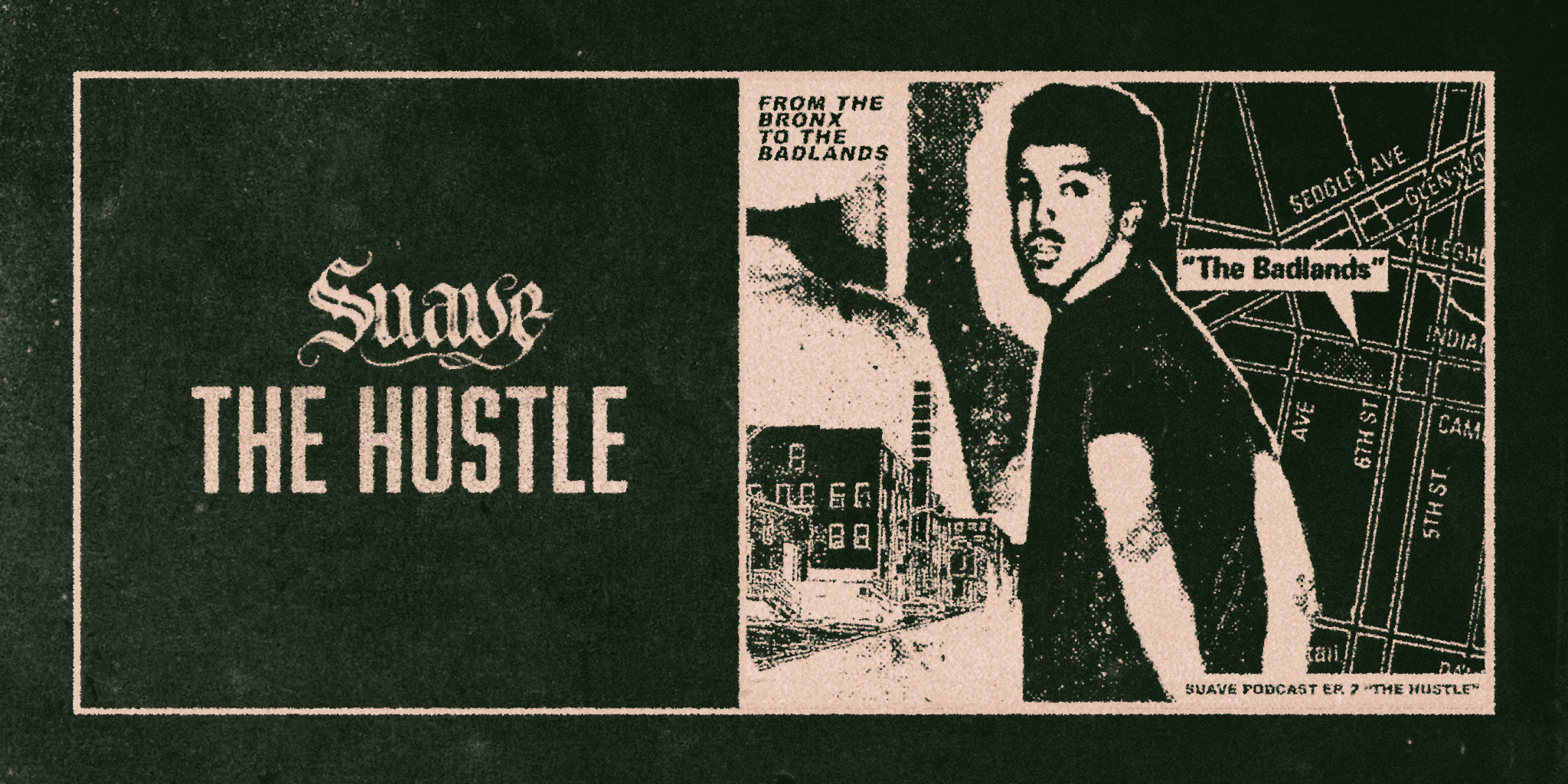 "I was fascinated with the lifestyle. I was fascinated with prison flicks. That's how you get the street credibility. You know, I'm gonna be the baddest dude on the block."
Maria learns more about Suave's childhood in the south Bronx and the sudden move that led him to the Badlands of north Philadelphia as a teenager. We explore the tactics of ruthless prosecutors in the 80's, and how Pennsylvania become the state that sentenced the most juveniles in the country to life in prison without parole.
On his way to court, Suave is surprised by the smell of fresh air as he boards a bus and leaves the prison grounds for the first time in decades. Meanwhile, Maria travels to Philadelphia and Suave anxiously awaits the decision from a judge that could finally grant him the opportunity to experience life on the outside as an adult for the first time.
***
Episode 3: The Old Head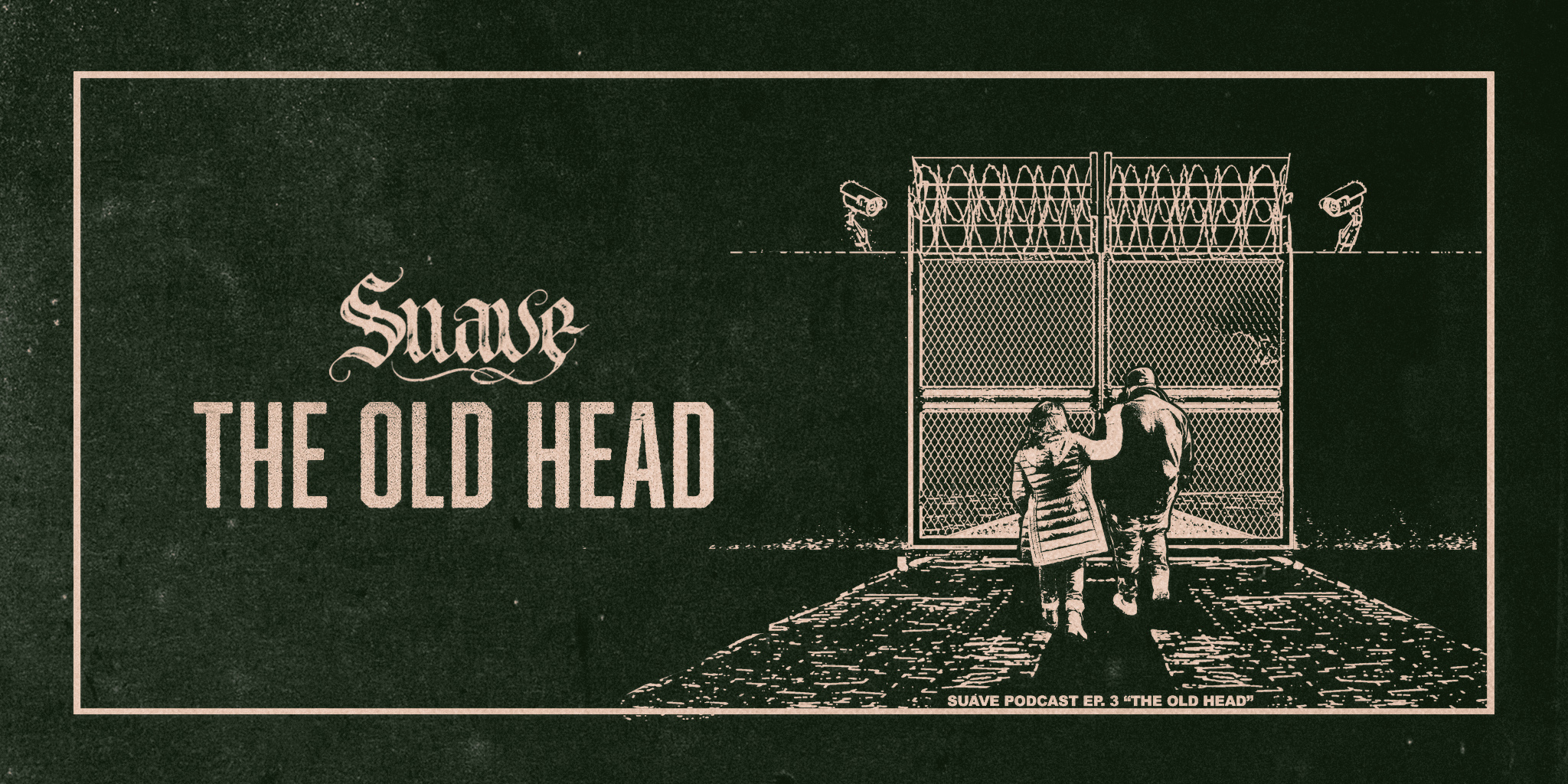 "We had a secret, unspoken bond. We're all dying in here. And I felt like I was breaking that bond. I feel like I'm leaving my brothers behind."
Suave moves to a transitional housing unit at SCI Graterford where he will spend the next few months as he waits for his parole hearing. The new unit reintroduces Suave to a lot of freedoms—he's no longer in a small cell, he can eat and shower whenever he wants and can even walk the perimeter of the prison.
But as Suave readies for life on the outside, his excitement gives way to a "never ending list of fears" about what life outside of prison might be like. Suave also reckons with complicated emotions, wavering between the unparalleled joy of his upcoming release and the guilt of leaving behind the men he's considered his brothers for nearly three decades.
Maria ponders how her relationship with Suave might change now that he'll be free and they'll have a chance to explore their connection beyond a journalist-source relationship. And on the day of Suave's release, Maria travels to Pennsylvania to bring him home.
***
Episode 4: The Release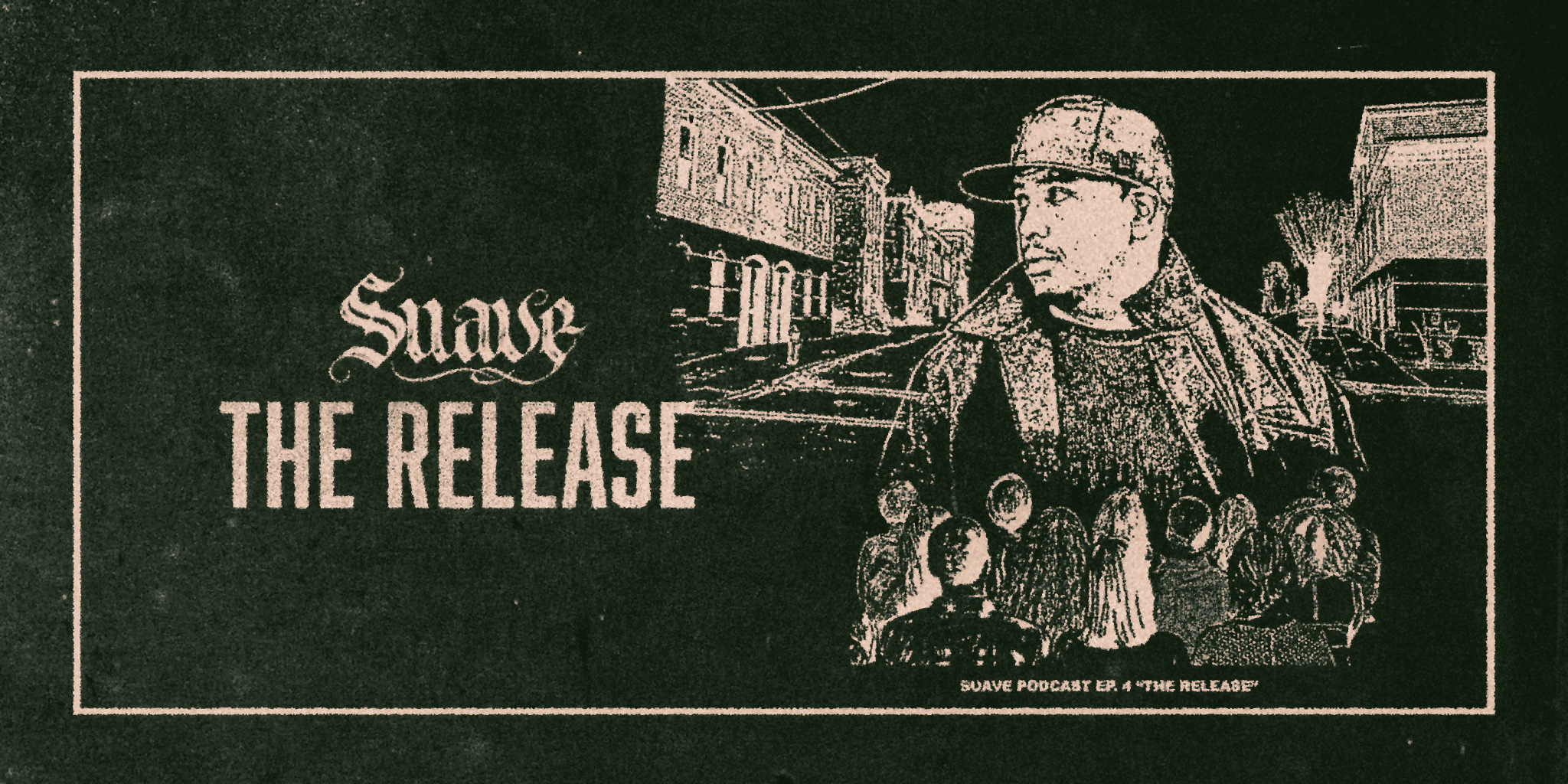 "I never dreamed that it would be this good. Even the worst day that I have is good. I'm going up… and I know everything that goes up must come down."
Suave leaves Graterford and kicks off his first day of freedom by checking things off his bucket list—including a long overdue conversation with his brother and an apology to students at a school in his neighborhood in the Badlands.
In this episode, we follow Suave in his first year of freedom as he experiences countless firsts: leaving the halfway house for his first solo apartment, adopting a pet, finding a job and the start of a promising relationship with someone from his past.
As Suave adjusts to his new life on the outside, the challenges that come with his newfound freedom and the expectations from everyone around him—he ponders if things are too good to be true.
And then, an unexpected revelation puts Suave's future into doubt.
***
Episode 5: The Doubts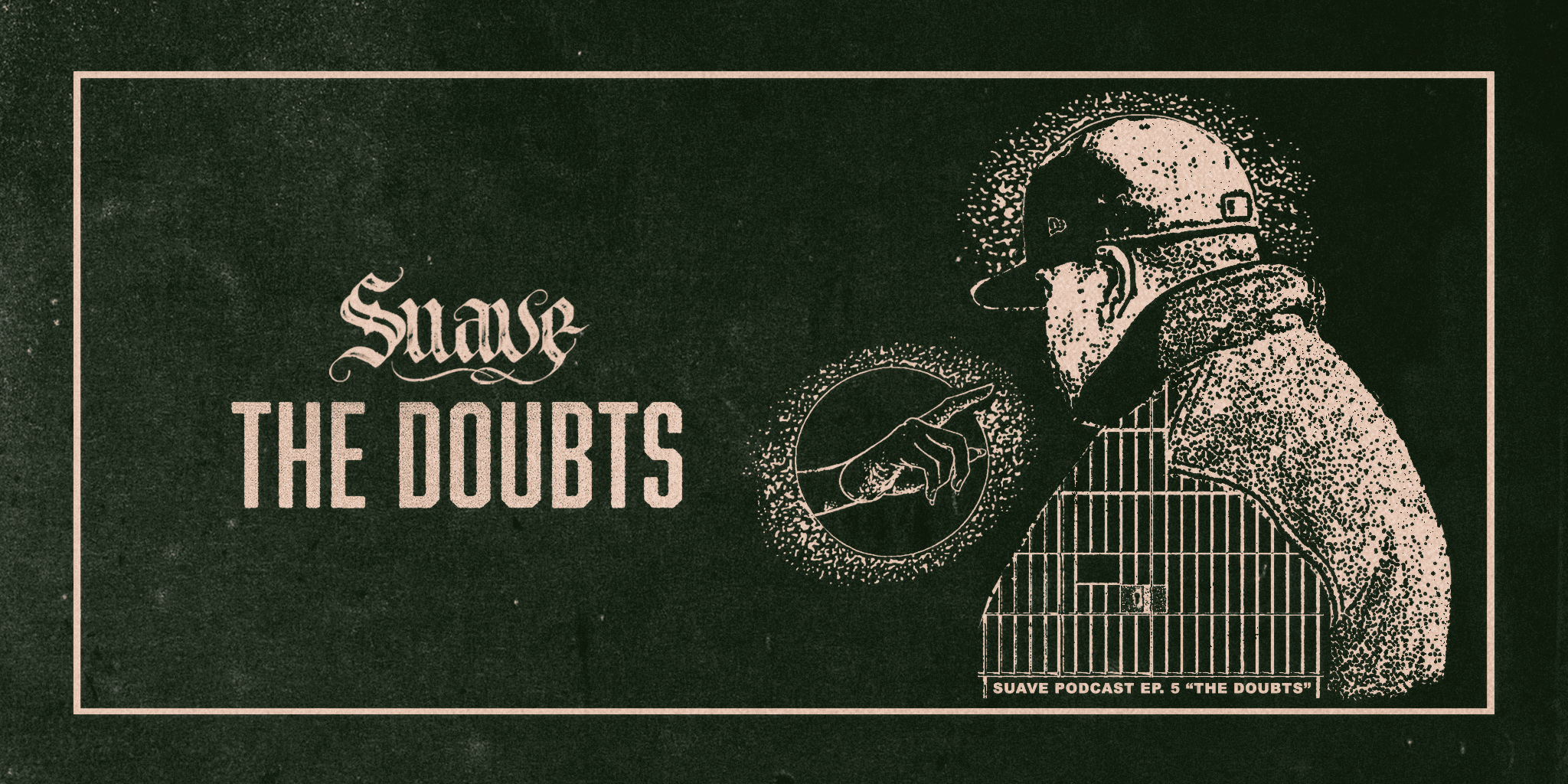 "Doesn't matter if you doing good, if you got a job, it doesn't matter—it could be snatched up in a heartbeat and there's nothing you could do about it."
Suave returns to prison. As she anxiously awaits a phone call from Suave, Maria sets out to try and figure out what happened and eventually finds herself torn between her faith in Suave's innocence and her responsibility to believe his accuser.
Suave is moved to a new prison and meets someone in his block who is getting a lot of attention. Back behind bars, Suave suffers flashbacks and struggles deeply to adjust, and Maria questions the entire parole system.
When Suave is finally released from prison, he is placed on house arrest and tries to adjust to his new reality while he awaits his chance to plead his case in front of a judge.
***
Episode 6: The Corner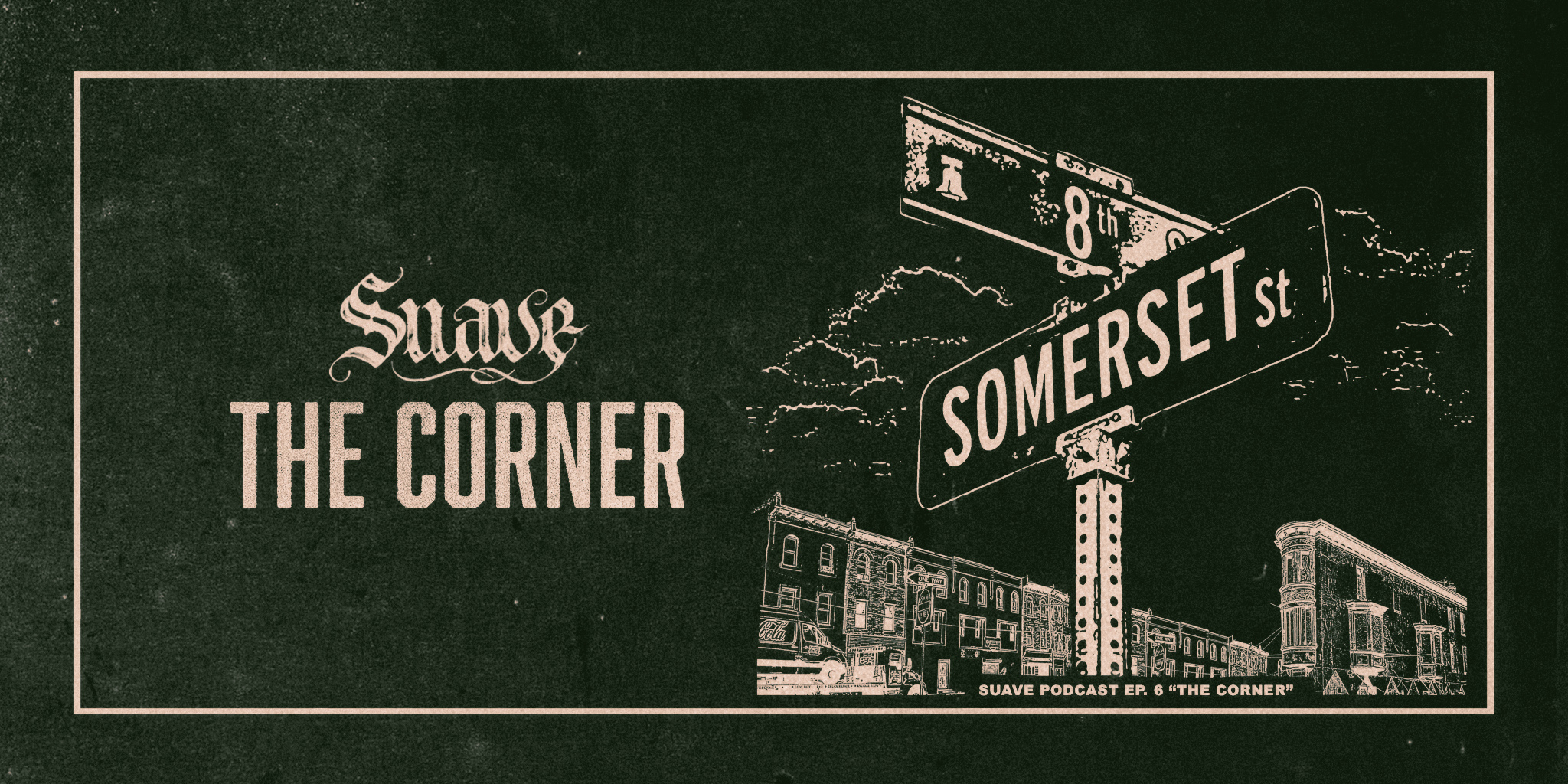 "That little place right here changed my whole life. December 6, 1986. Fifteen seconds. Fifteen seconds changed my whole life."
After Suave is cleared from all accusations, he returns to his home in Philadelphia and tries to move on with his life. But the return to prison has him questioning a lot of things, including what led him there in the first place.
Suave returns with Maria to the corner of 8th and Somerset in the Badlands—the place where his victim's young life ended and the place that changed the course of Suave's life.
In the corner of 8th and Somerset, Maria encourages Suave to talk about that night, which they've never discussed in nearly three decades of friendship. And Suave reveals to Maria a shocking story she's never heard before about the night of the murder in 1986. Everything she thought she knew about his case turns upside down. The story leads us back to North Philadelphia in search of someone else who was present the night of the murder.
***
Episode 7: The Reckoning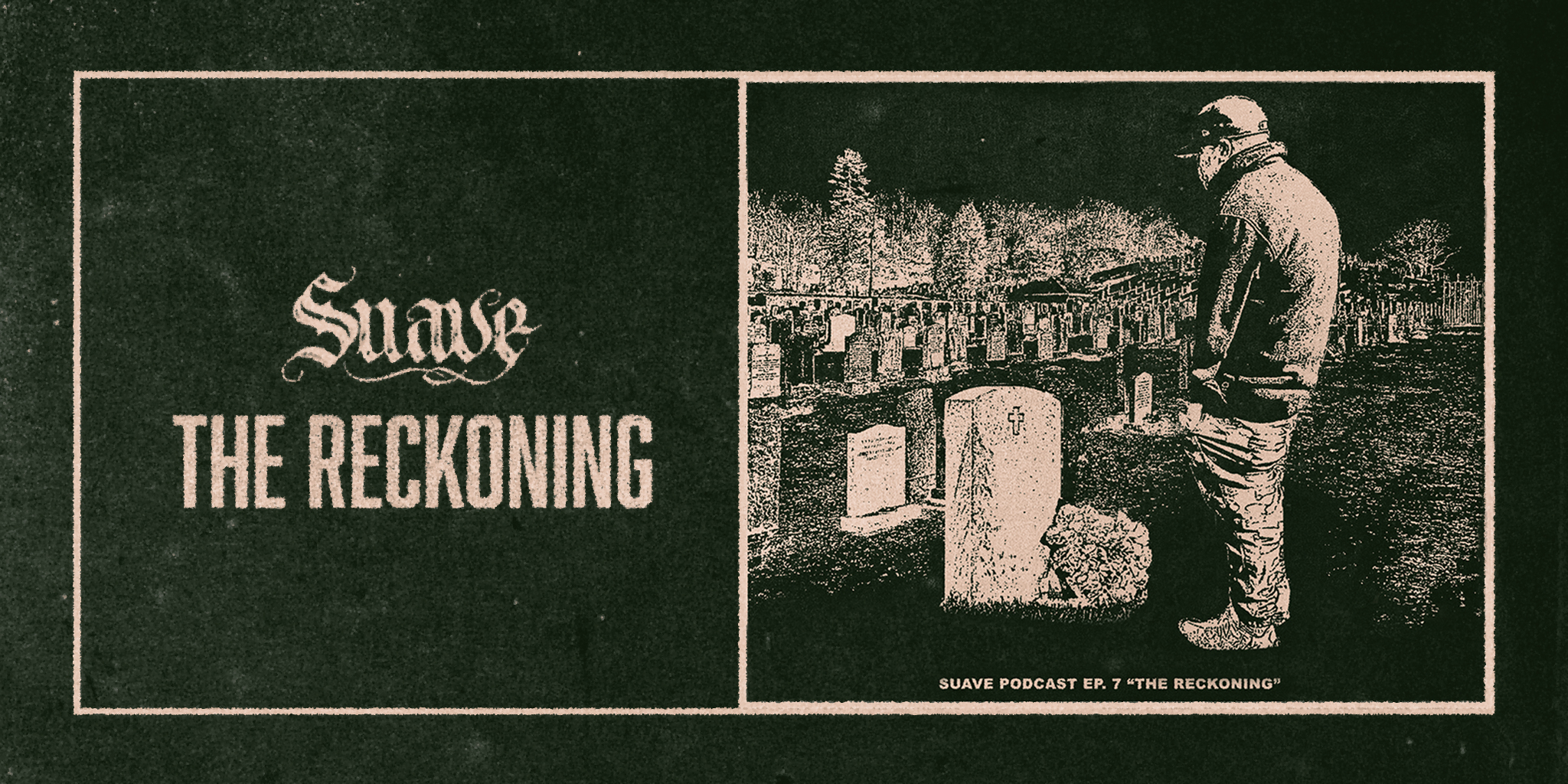 Please note that this episode contains a brief description of violence and sexual abuse. You can avoid it by skipping between minute 4:45-6:45.
"There's no winners in this. You're a victim, so you victimize other people because you're hurt. It's a circle and it goes on and on."
Suave reckons with the last three decades of his life. As he looks inward —and determines to break intergenerational cycles— he begins therapy to deal with the trauma of his childhood and incarceration. And he finds that there are still a few things he needs to do, so he asks Maria to join him.
Maria and Maggie discuss how the Supreme Court's decision in Montgomery v. Louisiana has played out differently across the country, leaving some juvenile lifers still behind bars. Maria worries about the lasting effects of lifetime parole on Suave and comforts him through some tough disappointments. Suave ponders what it truly means to be free.
***
About
In 1988, David Luis "Suave" Gonzalez was found guilty of first-degree homicide. A Philadelphia judge sentenced him to life without parole for a crime he committed when he was 17 years old. At Graterford State Correctional Institution in Pennsylvania, Suave joined the largest population of juvenile lifers in the country—men considered by the justice system to be "irredeemable" for acts committed when they were just teenagers.
Suave tells the story of what happens when your whole world is a prison cell, and you suddenly get a second chance at life. It's the account of one man's incarceration and redemption and an unusual relationship between a journalist and a man convicted of murder.
Acclaimed journalist Maria Hinojosa met Suave 27 years ago when she was invited to speak at a graduation ceremony at Graterford. They kept in touch over the decades by phone, letter, and occasional visits. Originally, she maintained contact in order to have a source inside the prison system. But over the years, they became close.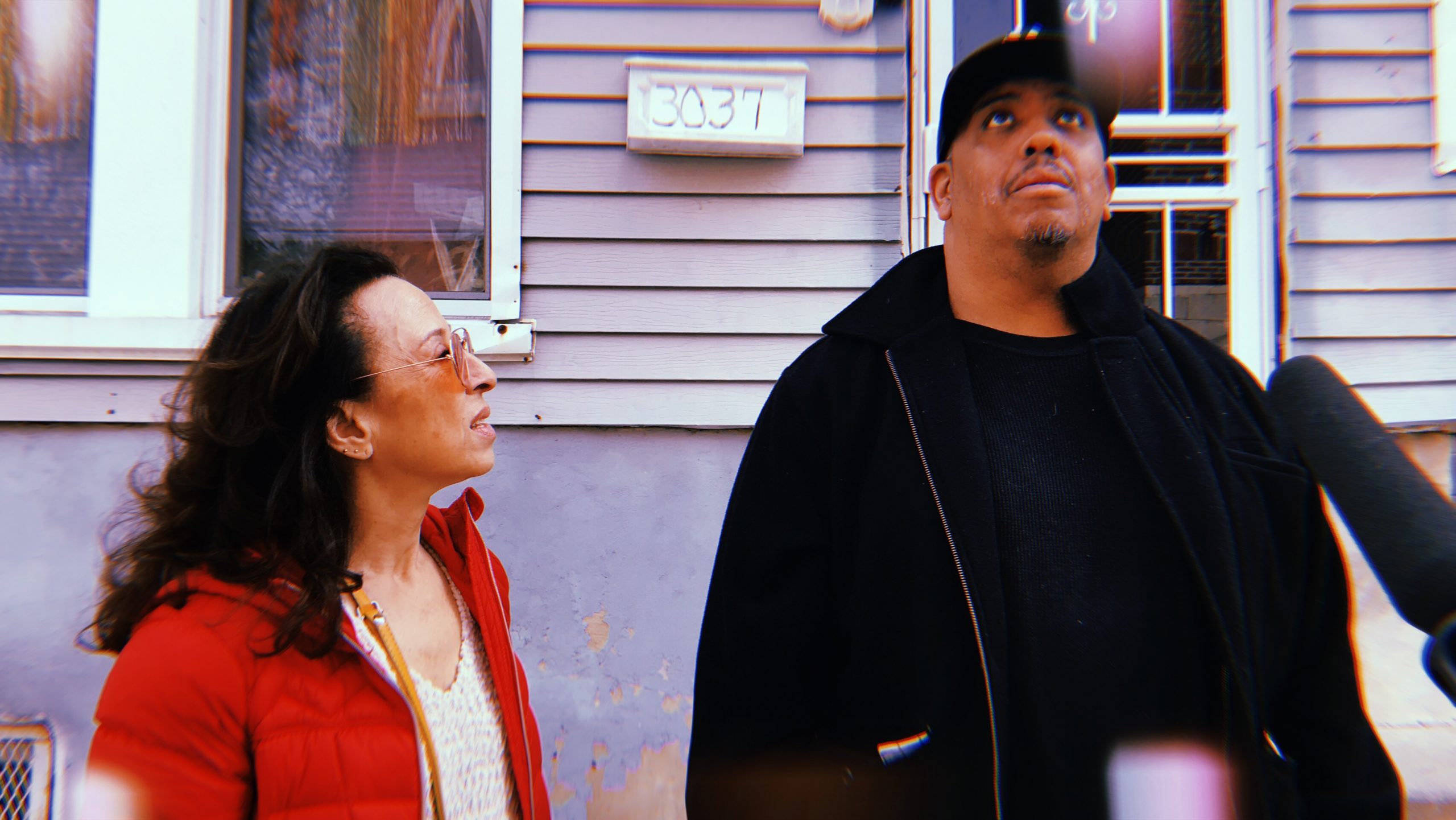 As the decades pass, Suave becomes a mentor for younger men and a model citizen inside the prison. Once on the outside, he tries to continue this way of life. But he soon realizes there are limits to how much freedom he can ever truly have, and Maria realizes there are limits to how much she can help him. And the more she learns about Suave's crime, the more she comes to question the events that put Suave in prison—and the system that puts away children to life in the first place.
***
Meet the Team
Executive Producer
Maria Hinojosa is the Anchor and Executive Producer of the Peabody Award-winning show Latino USA, distributed by PRX, as well as Co-Host of In The Thick, the Futuro Media's award-winning political podcast, Hinojosa has informed millions about the changing cultural and political landscape in America and abroad. She is also a contributor to the long-running, award-winning news program CBS Sunday Morning and a frequent guest on MSNBC.

Hinojosa's nearly 30-year career as an award-winning journalist includes reporting for PBS, CBS, WNBC, CNN, NPR, and anchoring the Emmy Award winning talk show from WGBH Maria Hinojosa: One-on-One. She is the author of two books and has won dozens of awards, including: four Emmys, the John Chancellor Award, the Studs Terkel Community Media Award, two Robert F. Kennedy Awards, the Edward R. Murrow Award from the Overseas Press Club, and the Ruben Salazar Lifetime Achievement Award from the NAHJ. She has been honored with her own day in October by New York City Mayor Bill De Blasio and has been recognized by People En Español as one of the 25 most powerful Latina women. Additionally, Hinojosa was the first Latina to anchor a PBS FRONTLINE report: "Lost in Detention" which aired in October 2011 and was the first to explore abuse at immigrant detention facilities, garnering attention from Capitol Hill as well as both the mainstream and Spanish-language media.
As a reporter for NPR, Hinojosa was among the first to report on youth violence in urban communities on a national scale. During her eight years as CNN's urban affairs correspondent, Hinojosa often took viewers into communities rarely shown on television and continued that work longform on Now on PBS. At Futuro Media, Hinojosa continues to bring attention to experiences and points of view that are often overlooked or underreported in mainstream media, all while mentoring the next generation of diverse journalists to delve into authentic and nuanced stories. In 2018 she was a Fellow at Shorenstein Center at the Harvard Kennedy School and is a frequent speaker across the country. In 2019, she was named the inaugural Distinguished Journalist in Residence at her Alma Mater, Barnard College.
Host and Producer
Maggie Freleng is an investigative journalist, producer and the host/producer of Unjust & Unsolved, a podcast about wrongful convictions and the crimes that are consequently left unsolved.
Maggie is an Adjunct Professor at the Craig Newmark Graduate School of Journalism at CUNY and formerly the Producer-at-Large for Latino USA. She was an NPR Next Generation Radio fellow and 2019 Ford Foundation "50 Women Can Change the World in Journalism" fellow. Maggie was also a TV documentary host for VICE and Oxygen's The Disappearance of Maura Murray.
Producer
Julieta Martinelli is an award-winning investigative reporter and currently a producer at Latino USA. As a Soros Justice Media Fellow, she spent 2019 documenting the human repercussions of changing legal policies along the U.S.-Mexico border. She previously covered the criminal justice system, policing and immigration for Nashville Public Radio.
Her stories about immigrant youth, life in prison —and what happens after— have aired nationally on NPR programs, including Here and Now, Morning Edition, All Things Considered and Weekend Edition. She's been invited to discuss her reporting on WBEZ's Morning Shift, WAMU's 1A and NPR's Up First podcast. Martinelli previously wrote for CBS-46 in Atlanta, the Gwinnett Daily Post, and the Atlanta Latino Newspaper.
Editors
Marlon Bishop is a Peabody Award-winning radio producer and editor with a focus on Latin America, immigration, identity and society, music and the arts. After a decade reporting on music for various outlets, he served as Senior Editor on the public radio program Latino USA. Today, he heads up the editorial podcast team at Futuro Studios, the original programming division of the Futuro Media Group. His stories have appeared in The FADER, This American Life, Planet Money, NPR News, Studio 360 and many other outlets.
Audrey Quinn is a documentary audio reporter and editor. She teaches audio reporting at the NYU School of Journalism. Her narrative podcast Aftereffect from WNYC Studios won a Newswomen's Club of New York Award, a National Center on Disability Journalism Award, and was a Scripps Howard and Third Coast finalist. Audrey's reporting with Reveal on deadly for-profit disability care led to the unraveling of one of the country's largest group home companies and earned a Garden State Award for podcasting. And her exposure of undocumented deaths in New Jersey jails for WNYC led to new initiatives from the state's Department of Corrections, as well as awards from the Deadline Club, SPJ NJ, and Public Radio News Directors Incorporated.
Engineer
Stephanie Lebow is the Senior Audio Engineer across Futuro Media's properties. She is a Peabody award-winning audio engineer for her work on Afropop Worldwide. She found her passion for radio at Indie 103.1 FM in Los Angeles, as an engineer, producer, and on-air personality.
She has mixed and produced music in a multitude of genres (from jazz to pop) and received an independent music award for her work. She has also mixed and done sound sweetening for indie films and documentary series, such as America By The Numbers and Miss Sharon Jones!
***
Support for this podcast provided by the Art for Justice Fund, a special project of Rockefeller Philanthropy Advisors and The Heising-Simons Foundation: Unlocking knowledge, opportunity, and possibilities. More at hsfoundation.org.