Futuro Media Picks Up Multiple Awards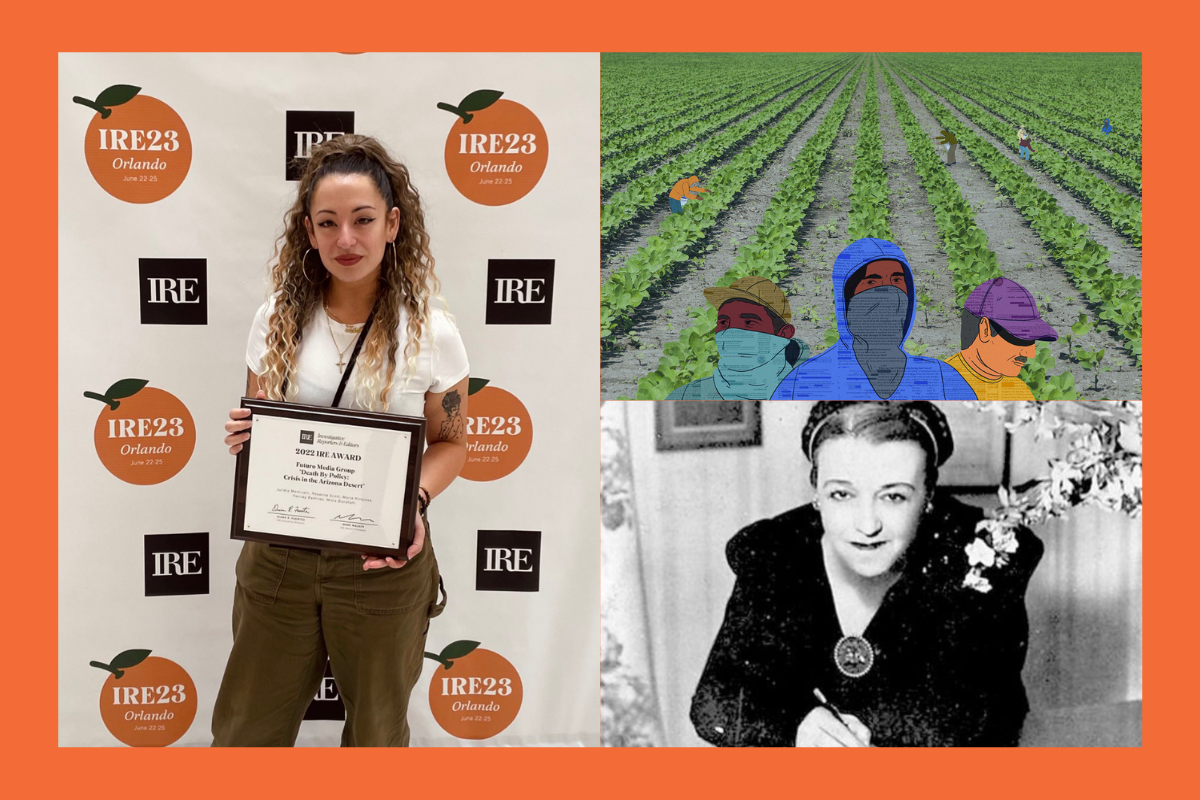 Congratulations to the Futuro Investigates and Latino USA teams for winning a 2022 IRE Award for investigative reporting for "Death by Policy: Crisis in the Arizona Desert." In "Death by Policy" we examined how the Border Patrol's decades-long "prevention through deterrence" policies have purposely created a deadly funnel, pushing migrants attempting to cross from Mexico to the U.S. into the deadliest terrain in the country.

Futuro Investigates and Latino USA, in partnership with Prism, also won the 2023 Nonprofit News Award for Journalism Collaboration of the Year for "Head Down," where we explored how a visa program that brings more than 300,000 foreign agricultural workers to the U.S. every year is plagued with abuse and wage theft. This collaboration was also a finalist for Excellence in Collaboration and Partnerships at the 2023 Online Journalism Awards. 

Latino USA was also a winner of a 2023 Clarion Award for "Genias in Music: Maria Grever," a deep dive into the life of prolific Mexican composer Maria Grever, author of the Grammy-nominated song "What A Difference A Day Makes." "Genias in Music" is a special series remembering notable Latina women in music throughout history.

The collaboration between Latino USA and El Tímpano, "Undocumented and Unhoused," was a finalist at the 2023 Nonprofit News Awards in the Breaking Barriers – Small Division category. We brought stories of undocumented Latinos and Latinas who had to leave their homes during the pandemic, and how COVID-19 has made the community more vulnerable to end up on the streets.
Congratulations to all the producers and editors and everybody who contributed to bringing these stories to light!