Futuro Unidad Hinojosa
Futuro Media's investigative journalism and special projects division.
Futuro Unidad Hinojosa (FUH) is an investigative and special projects division of Futuro Media led by Maria Hinojosa and Peniley Ramírez. 
Founded in 2020, this entrepreneurial unit develops highly creative multimedia projects that build on and deeply enhance the ongoing work of Futuro Media's journalism and original programming. FUH adds essential reporting capacity and expertise, particularly in the area of investigative journalism. 
Within FUH, Futuro Investigates is the only investigative unit in the country dedicated to the Latino/a community reporting in English. Latina-founded and women-led, Futuro Investigates pursues in-depth reporting that holds the powerful accountable, and confronts challenges Latino communities face across the country. It also provides editorial and professional investigative technique development to other Futuro Media staff.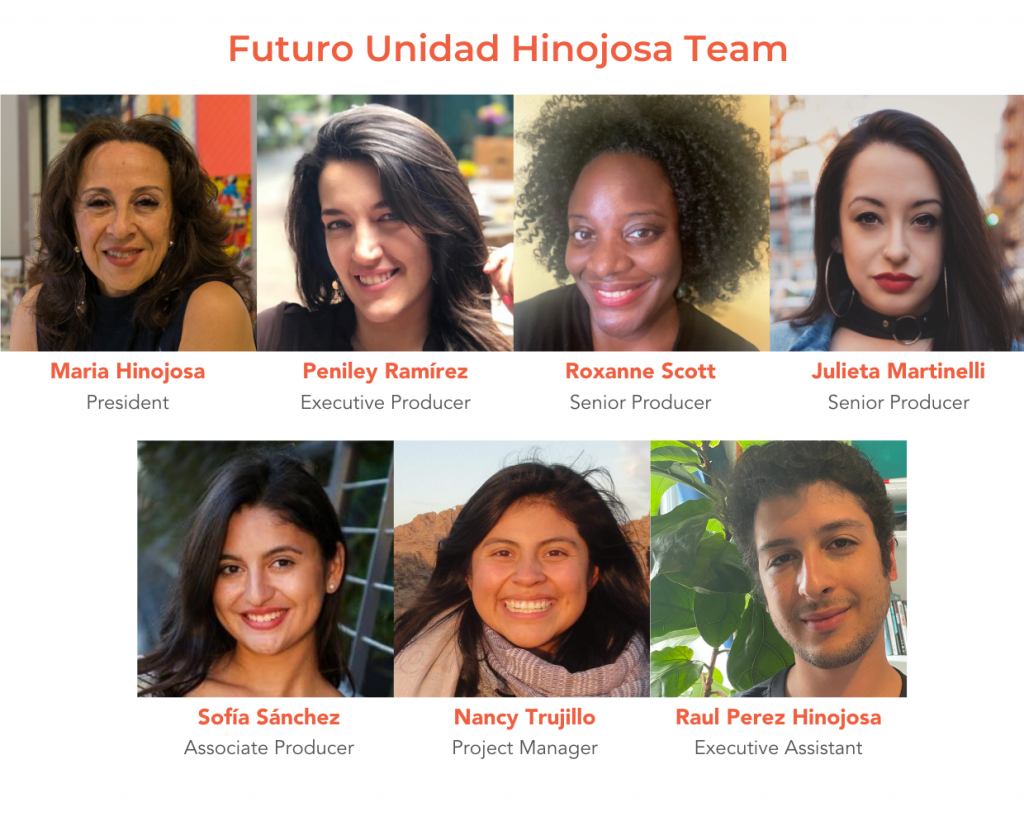 ---
Recent Futuro Unidad Hinojosa Projects
"The Moving Border" Series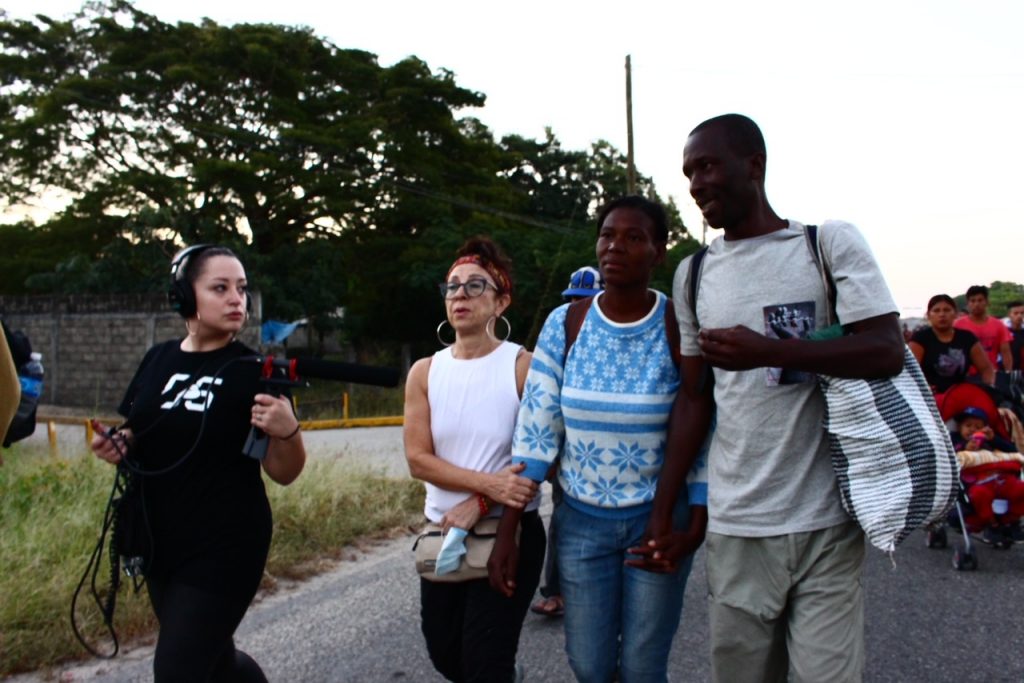 In this three-part series, we explore the journey of asylum-seeking migrants through Latin America. Episodes one and two aired on Latino USA in May 2020 and revealed the surprising support the Trump administration received from the Mexican government and how together they created an impenetrable policy wall that pushes asylum seekers further and further south.
In the third installment, aired in March 2022, we return to Tapachula, Mexico, nearly two years after our last episode—and the start of a worldwide pandemic. This episode explored how things have —or have not— changed for asylum-seeking migrants in Mexico in the first year of the Biden presidency.
Through travels in Oaxaca and the border between Colombia and Panama, we embarked on a difficult journey to try and understand the particularly challenging conditions that Black migrants are facing on their long journey through South America as they try to reach the United States.
Awards
Overseas Press Club's Lowell Thomas Award — Best Audio Documentary in international reporting for "The Moving Border"

Sigma Delta Chi Award from the Society of Professional Journalists Award for "The Moving Border" in the Radio Documentary category
---
Estrella Series

In 2018, Latino USA aired the original "Estrella," a story about an undocumented Mexican transgender woman. In February of 2017, Estrella filed a protective order against her partner in an El Paso County courthouse. The judge granted her the order. At the courthouse and in the courtroom Estrella was taken by plainclothes undercover immigration agents and then ICE lied about taking her. She was the first person we know of taken by ICE from a courthouse. Coverage of Estrella quickly drew attention to our exclusive reporting.

Maria Hinojosa and reporter Jonathan Hirsch spent a year interviewing Estrella. Until this episode aired, Estrella's story had not been heard in her own voice.
Two years later, in "Estrella, Revisited," we picked up the story. Through intimate conversations with Maria Hinojosa, in "Estrella, Revisited" we followed Estrella's first years of incarceration at the James V. Allred Unit, a maximum-security men's prison in Texas—from the joys of transitioning and finally feeling at home in her body to the dangers that come with being a woman in one of Texas' most infamous men's prisons.
Behind bars, Estrella found herself unprotected once again, doing her best to survive her punishment with the double weight of being an undocumented, trans woman. We documented her rape at the hands of her cellmate. And the shocking lack of action to protect her.
This series won the 2019 NAHJ Ñ Elaine Rivera Civil Rights and Social Justice Award.
---
Mississippi Reporting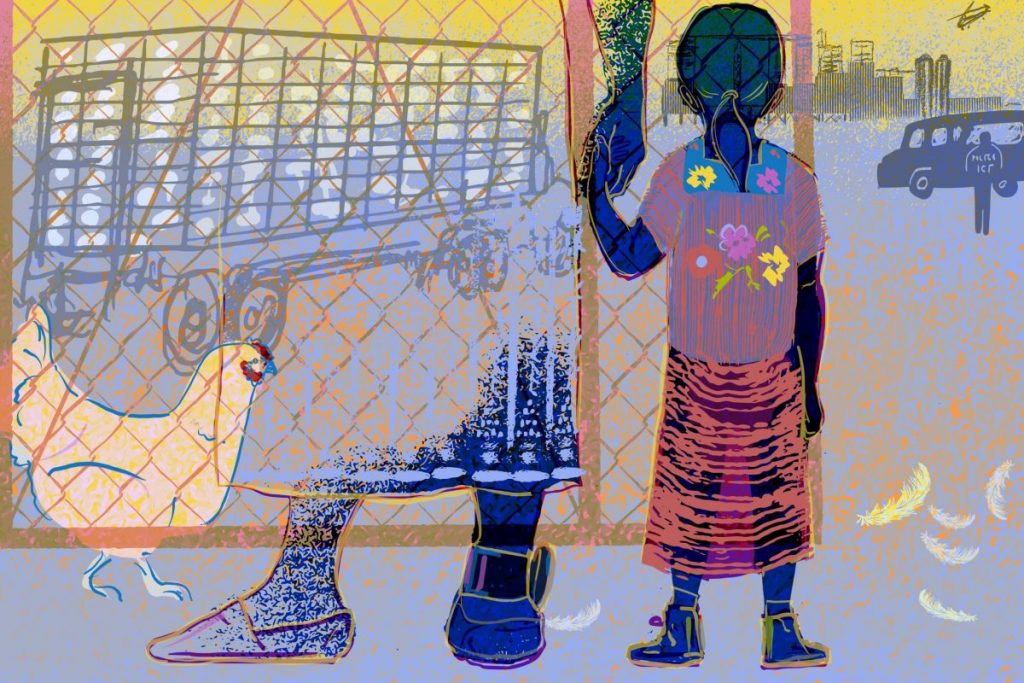 On August 7, 2019, U.S. Immigration and Customs Enforcement (ICE) agents arrived at seven chicken processing plants in central Mississippi and arrested 680 workers. Many of them were fathers and mothers whose kids were left behind for days, weeks, or even months.
In 2020, in "After the Mississippi Raids", Maria Hinojosa and Miguel Macias traveled to the heart of Mississippi to hear about the long-term effects of the largest immigration raid in U.S. history.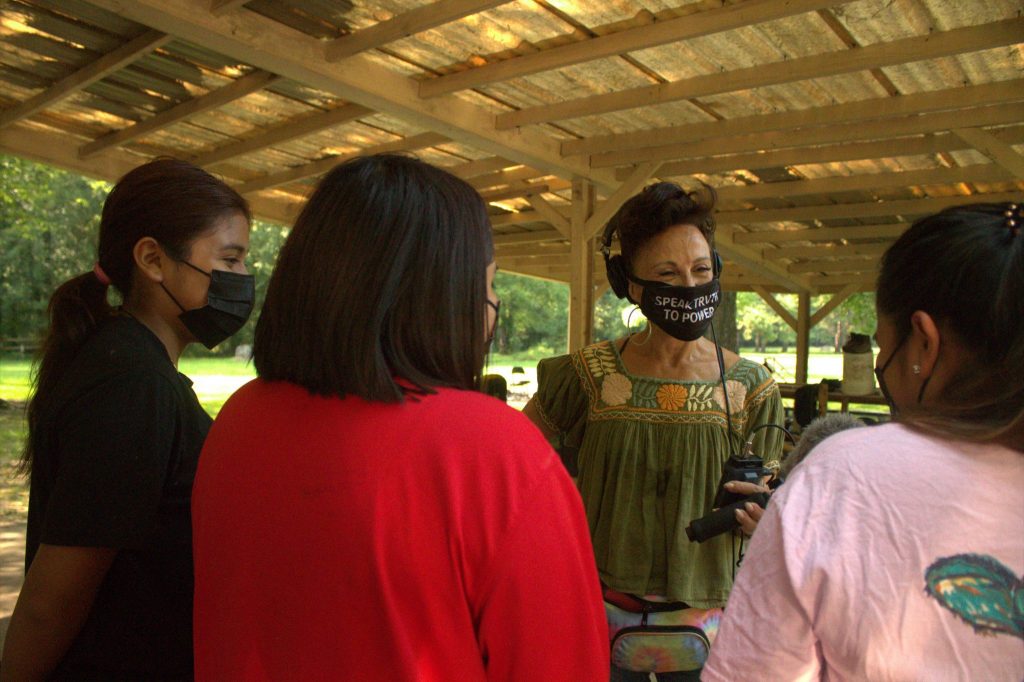 As part of our continuing coverage of the state, Maria Hinojosa and producer Reynaldo Leaños Jr. traveled to Mississippi in early August 2021 to catch up with some of the people we previously met and figure out what's changed and what hasn't in their lives and in their communities.
In "Mississippi Rising", we get updates from Elena, Yesenia, and Lorena Quiroz, all of whom we met previously, and we hear from new voices in the community. We also dive into the racial history behind the chicken processing business in the South and the vicious cycle of an industry that continues to exploit the most vulnerable.
---
We Imagine… Us Project
In November 2021, FUH premiered its first major project, We Imagine…Us. This groundbreaking audio and multimedia project aimed to inspire communities to envision how they can work together to create a truly equitable world for all. "We Imagine…Us" consisted of two interlocking podcast series, "The Long Way Around" and "Re-Imagination Nation with Maria Hinojosa," and a video series, the "We Imagine…Us Animation Series." "We Imagine…Us" was created with support from the W.K. Kellogg Foundation.
View the full We Imagine…Us multimedia project here.
---
Thank You
Special thanks to the W.K.Kellogg Foundation, Chan Zuckerberg Initiative, Hispanics in Philanthropy, and the Geraldine R. Dodge Foundation for their support of the Futuro Unidad Hinojosa.
---
Contact Us
To connect with the team at Futuro Unidad Hinojosa, please email fuh@futuromediagroup.org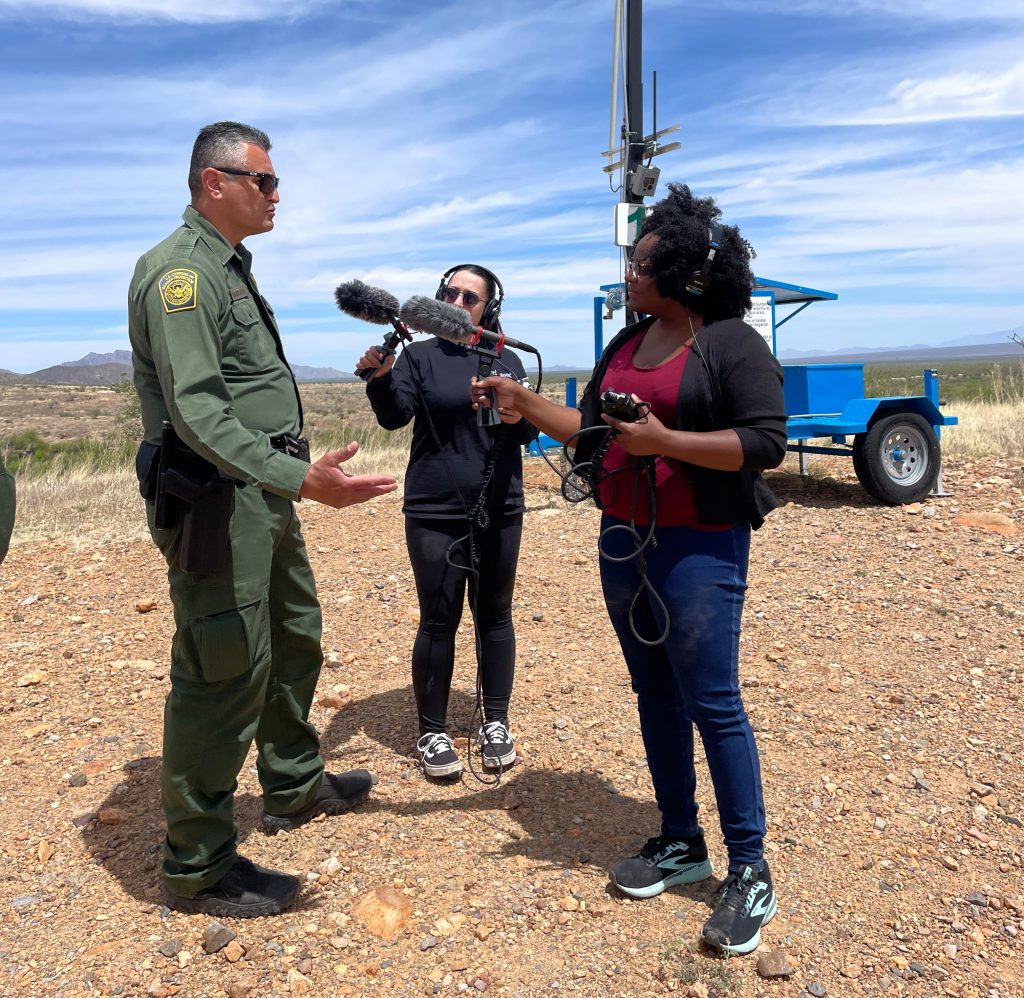 Staff pictured: Julieta Martinelli and Roxanne Scott 
Explore Our Other Media Properties